Categories >
Guides and Tips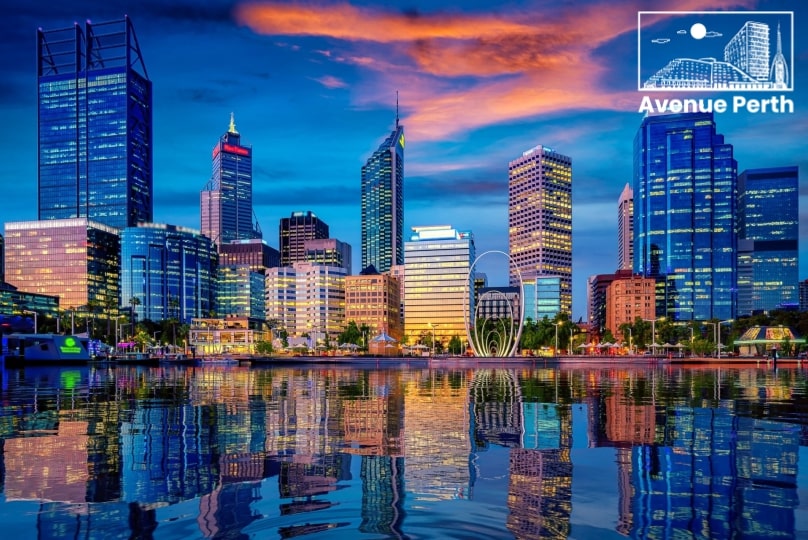 Come and See the Fun-tastic Things You Can Do in Perth
Perth is the only major city in Western Australia, and thus it is the place where most of the fun in the region is concentrated. My city is a place full of fun things to discover and try out thanks to its rich natural beauty and exciting city life.
There are so many things you can do that you might find it overwhelming just to pick out activities you should do while in Perth.
Worry not, dear friend. As a local of this city, I can give you the most fun things you can do in Perth, things like exploring its natural beauty, history, culture, food, and more!
Explore the natural beauty of Perth
With the continued expansion of Perth's urban jungle, the city's residents and local government units have made a concerted effort to preserve the city's natural environment.
Aside from hip restaurants and elegant museums, my city has some great natural sites. Here are some of my favourite nature spots in the city.
See the exotic plants and picturesque views of Kings Park and Botanic Garden
Address: Fraser Ave, Perth WA 6005, Australia
Start off your journey to the best nature spots in Perth with a visit to its largest park, Kings Park. Often referred to as Perth's Central Park, Kings Park is a large green space in the middle of the city's urban landscape.
This park can be found on the west side of the Perth CBD. It's chock full of things to discover and explore, including the State War Memorial, the DNA Tower, and the Lotterywest Federation Walkway.
One of the most famous spots in Kings Park is its own botanic garden. This botanic garden is home to more than 4,000 species of flora endemic to Western Australia.
There are a lot of rare and exotic plants here that are sure to impress you during your visit.
The most memorable plant for me is the Giant Boab Tree, which is a 750-year-old tree that was donated by the indigenous Gija people to the residents of Perth.
Stroll along the Swan River and admire the view
Address: Dalkeith WA 6009, Australia
Let's slow down a bit and enjoy some peaceful time strolling along the majestic Swan River. Lucky for you, there are still a few spots in the city where you can distance yourself from the noise and watch the river in peace.
The best location to stroll along the river is the Point Resolution Reserve, which you'll find in the affluent suburb of Dalkeith. The suburb's low-density neighbourhood and isolation from the rest of Perth make it one of the best places to relax.
Point Resolution Reserve features an entrance to the 10.6-kilometre walkway called the Karda Bidi Walk Trail. This footpath has some elevated walkways and benches, which will give you a scenic view of the Swan River.
I sometimes visit this nature reserve whenever I feel overwhelmed with my responsibilities. The calm atmosphere and cool wind help me calm my nerves and convince myself that everything will be alright.
Relax and sunbathe on Cottesloe Beach
It just wouldn't be right to enjoy Perth without trying out one of its beautiful beaches. One of the best beaches to visit here is Cottesloe Beach, which you'll find in the similarly named town of Cottesloe.
This beach is one of the most beautiful seaside spots in the city. Its pure white sand and clear blue water have attracted thousands of surfers, snorkelers, and beachgoers every year.
Cottesloe Beach is host to some exciting events like the annual Sculpture by the Sea and the Rottnest Channel Swim. Check out Perth's local news to learn more about when these events will be held.
This beach is one of my favourite spots to go to during the summer. However, a small downside I can say about Cottesloe Beach is that it can be too crowded at times due to its calm waters and easy-to-access location.
Take an exhilarating bike ride on the Perth Hills
What's the best way to explore the surrounding wilderness of Perth? Why, with a bike, of course!
Perth has a lot of bike trails you can explore both within and outside the city.
We'll take a look at some of the best bike trails you can explore. One of those is the Munda Biddi Bike Trail, which is an impressive 582-kilometre bike trail that features firebreaks, bushlands, and more.
This bike trail starts at Mundaring, which is north-east of Perth, and ends at the town of Albany. If you're looking for a bike trail that is shorter and more beginner-friendly, there are some other spots you can try out.
The 7-kilometre-long Railway Heritage Trail in Kalamunda is a great bike trail for those looking for a more laid-back experience.
This bike trail follows an old railway track and is easier to bike on, making it perfect for a bike ride with your friends and family.
However, my personal favourite is the Lake Leschenaultia MTB Trails. This bike trail is a bit rugged to be completely beginner-friendly, but it features a great view of the lake while biking.
Immerse yourself in Perth's local history and culture
Now that we've explored some of the best nature spots around Perth, it's time to look into the city's rich and proud culture. Perth has a lot of exciting museums and buildings that you'll certainly enjoy.
Go on a tour of some of Perth's historical buildings
Perth was a British colony that was founded in 1829. The city's long history means that it also has some of the oldest structures on the continent that still stand today.
In my opinion, the three most historically significant structures you'll see in the city are the Old Court House, the Fremantle Prison, and the Old Mill.
Old Court House
Address: Perth WA 6000, Australia
The oldest surviving building in Perth, the Old Court House, was built in Perth to help fulfil its role as the seat of government of the Swan River Colony.
This building can be found near the current Supreme Court building in Western Australia. My visit here was short yet memorable, and I got the chance to see what bureaucracy and order were like back then in colonial Perth.
Fremantle Prison
Address: 1 The Terrace, Fremantle WA 6160, Australia
Another significant landmark of the city, Fremantle Prison, is a prison complex built to house the convict population. This structure houses some important artefacts and documents from the infamous Convict Era.
I recommend this place, especially if you're curious to know more about how convicts helped shape Perth into a modern city on par with most major cities.
The Old Mill
Address: Melville Pl, South Perth WA 6151, Australia
The last one on the list is the Old Mill, which is located in South Perth near the Narrows Bridge. This structure was built in 1835 and is currently one of Perth's most popular landmarks and tourist destinations.
This restored windmill lets you catch a glimpse of what life was like in colonial Perth back then. I was able to learn a lot of cool trivia during my visit here, like the fact that the building was used as an inn and as a poultry farm at one point.
Learn more about Perth's Indigenous culture and history in the Western Australian Museum
Address: Perth Cultural Centre, Perth WA 6000, Australia
If you think your trip to see Perth's colonial history was cool, wait till you see the rich history and culture of Perth's Indigenous people. You can learn more about these proud people through the exhibitions at the WA Museum Boola Bardip.
A lot of the exhibitions in this museum are focused on celebrating the rich diversity and culture of Western Australia.
Here you'll find some awesome exhibitions, like the Ngalang Koort Boodja Wirn, which tells the story of Western Australia's Aboriginal people.
WA Museum Boola Bardip also hosts some exhibitions where nature and wildlife are the primary focus. One of my favourite exhibitions here is the skeleton of the famous Otto the Whale.
Check out the latest artworks and sculptures in the Art Gallery of Western Australia
Address: Perth Cultural Centre, Perth WA 6000, Australia
Located just a few steps away from the WA Museum Boola Bardip is the prestigious Art Gallery of Western Australia. This art gallery is home to the best artwork and sculptures made by the local artists of the state.
It never gets boring visiting this place because they regularly introduce new exhibitions. Most exhibits here last at least three to four months, but they can last longer if they are very popular.
You can learn more about what exhibits they currently have through their website here. My personal favourite is the West Australian Pulse exhibit, which showcases the best artworks made by Perth's young artists.
See the latest musicals and live performances at His Majesty's Theatre
Address: 827-905 Hay St, Perth WA 6000, Australia
His Majesty's Theatre is the place to go if you're looking for the best live performances in Perth. Located in the Perth CBD, this theatre hosts a wide range of live performances and events.
This theatre features almost anything, including comedy shows, musicals, concerts, and more. My most memorable visit here was when I saw the gripping murder mystery show Murders on the Nile.
Aside from some good shows and performances, His Majesty's Theatre also has its own restaurants and bars. These restaurants can provide you with some light meals and drinks during a show's intermission.
Embrace Perth's food scene
Perth's cultural diversity has led to it developing a diverse food scene that's distinct and unique. The city has a wide range of foods and drinks that vastly differ depending on which part of the city you're currently in.
Trying them all can sound extremely daunting. Don't worry, as I've chosen what I think are the most fun and unique things you can try out to fully enjoy the local food scene.
Sample the best snacks in the Fremantle Markets
Address: South Terrace &, Henderson St, Fremantle WA 6160, Australia
Start off your food trip in Perth with a quick detour through the bustling stalls and walkways of the Fremantle Markets. This traditional market features a wide variety of shops selling fresh produce, street food, snacks, and more.
The Fremantle Markets can offer you a diverse range of snacks that are quite different from what you'll get in Perth's high-end restaurants. One of the shops here makes some of the best souvlakis I've tasted in my life.
Aside from food, you'll also find some souvenir shops in the market. Some of the souvenirs you can get here are heavily inspired by the local Indigenous culture. Make sure to get one for yourself and impress your friends back home!
Another good thing about the Fremantle Markets is the general vibe and atmosphere of the area. Buskers regularly perform here, providing you with good music during your visit to the market.
Taste exquisite wine at the Swan Valley Wineries
Australia is one of the major producers of wine in the world. A significant portion of those wines are actually made here in Perth, specifically at the beautiful wineries in the Swan Valley.
The Swan Valley is one of the oldest wine-producing regions in Western Australia and is home to forty world-class wineries. These wineries are open to the public at most times of the day, and they offer wine-tasting sessions to their visitors.
Make sure to keep your phone fully charged before you visit here. Swan Valley is one of the most beautiful spots in Perth, and there's a lot of scenery here that'll provide you with some awesome Instagrammable shots.
Go on a food tour of some of Perth's best restaurants
It's time we go back to the city after a relaxing wine-tasting session. A great thing about Perth is its diverse food scene, which gets its inspiration from cultures all around the world and even from the local Indigenous people.
Here are some of my favourite restaurants, which I love to visit from time to time thanks to their unique menus and dishes.
Wildflower
Address: COMO The Treasury Level 4, 1 Cathedral Ave, Perth WA 6000, Australia
Website: https://wildflowerperth.com.au/
Business hours:
12:00 PM – 2:30 PM, 5:30 PM – 10:00 PM (WED-FRI)
5:30 PM – 10:00 PM (TUES and SAT)
Closed on SUN and MON
The Wildflower is one of the most unique restaurants you can try out in Perth. It's known for featuring some really cool dishes that are heavily inspired by the dishes of the local Indigenous people.
One of their most famous dishes is the Manjimup Marron, which is made with foraged goods from the bushlands of Western Australia. The menu here is seasonal and based on the six seasons of the Noongar calendar.
No Mafia
Address: 252 William St, Northbridge WA 6003, Australia
Website: https://www.nomafia.com.au/
Business hours:
5:00 PM – 10:00 PM (MON-THURS)
12:00 PM – 10:00 PM (FRI and SAT)
No Mafia is the place to go if you're looking to enjoy some traditional Italian cuisine. Its restaurant in Northbridge provides its customers with an authentic Southern Italian dining experience.
A big reason why I keep coming back is the awesome atmosphere of this restaurant. It's always relaxing to wine and dine here, especially during the dusk.
Balthazar
Address: 6 The Esplanade, Perth WA 6000, Australia
Website: https://www.balthazar.com.au/
Business hours:
12:00 PM – 12:00 AM (MON-FRI)
6:00 PM – 12:00 AM (SAT)
Closed on SUN
Balthazar is a popular fine-dining restaurant located nearby Elizabeth Quay. This restaurant is in the Lawson Apartments, a building that was built during the Art Deco era.
Despite its status as a fine-dining restaurant, I'm happy to report that Balthazar is generous when it comes to food servings. A highly popular dish I recommend you try out is their kangaroo meat steak.
Have a relaxing picnic in one of Perth's public parks
If eating at restaurants isn't your thing, then why not relax and just have a simple picnic with your family and friends in one of Perth's public parks?
The parks I've mentioned earlier, like Kings Park and the Point Resolution Reserve, have their own designated picnic areas. These picnic areas have picnic tables set up, so you don't have to lay down a cloth and eat while sitting on the ground.
Most suburbs in Perth have their own local parks and nature reserves. If you're planning on having a picnic here, just ask us locals where the nearest park is.
Enjoy exciting outdoor adventures
Food, history, culture, nature…Can Perth offer you some more? Well, yes!
There are still a couple of fun activities my city can offer that you definitely shouldn't miss out on.
Ride a hot air balloon and see the city from the sky
The best way to see the whole of Perth is up in the sky, of course.
In the nearby Avon Valley, you'll find lots of hot air balloon rides that can give tourists an awesome bird's-eye view of the city and its surrounding natural beauty.
These balloon trips usually take place in the months between April and October, when the weather is best for balloon travel. These flights take place early in the morning, so tourists can enjoy the view at the coolest time of the day.
My first experience riding a hot air balloon was exciting. It was very cool seeing my city from a totally different perspective, and I took some quick snapshots to make sure I wouldn't forget that awesome moment.
Join a dolphin and whale watching tour
Many whale and dolphin species in Australia love to stop by the waters near Perth. It's common for us to see a dolphin or whale majestically jumping out of the sea to get some air.
If you want to see these creatures in action, I recommend you visit Perth in the months between September and May. These months are when they are most active and are more than happy to greet visitors to the city.
The best spot to watch whales is at the Fremantle Fishing Boat Harbour. For only $88, you'll be able to enter a viewing deck that lets you see the blue whales and humpback whales in action.
Dolphins are larger in numbers and therefore can be spotted in multiple spots near the city. Some spots I recommend you check out to see some dolphins are Mandurah, Rockingham, and the mouth of the Swan River.
Get your own catch of the day
Perth's coastal location makes it a hotspot for recreational fishing and crabbing. If you're keen to try your luck and catch some fish here, then here are some great spots for fishing and crabbing.
Mosman Bay
Canning Bridge
East Fremantle
Mandurah Estuary
Point Walter
These locations are known for their healthy populations of fish and crabs. Some spots, like the one in Mosman Bay, are also feeding grounds for the city's dolphin population.
However, I advise that you only catch what you intend to eat. Don't catch too much, and make sure to return a fish or crab back into the water if you don't plan on eating it.
Learn more about Perth's native animals by going on a wildlife tour
Perth's wildlife tours are the best experiences you can try if you're keen on learning more about Western Australia's local wildlife. These tours will take you to the state's most exotic places, so you can see a wild animal with your own eyes.
A super popular place to visit is the nearby Rottnest Island, just a few kilometres away from Fremantle. This island has a quokka population and is home to massive reefs where you can see some unique aquatic life.
If you're looking for the famous koalas and kangaroos of Australia, then you should visit Yanchep National Park. This nature reserve is located a few kilometres north of Perth and is full of Western Australia's exotic flora and fauna.
Aside from these two, there are also other awesome spots you can visit in Perth to see some exotic wildlife. I sometimes go for a stroll in the Pinnaroo Valley Memorial Park because a lot of wild kangaroos graze there.