Categories >
Guides and Tips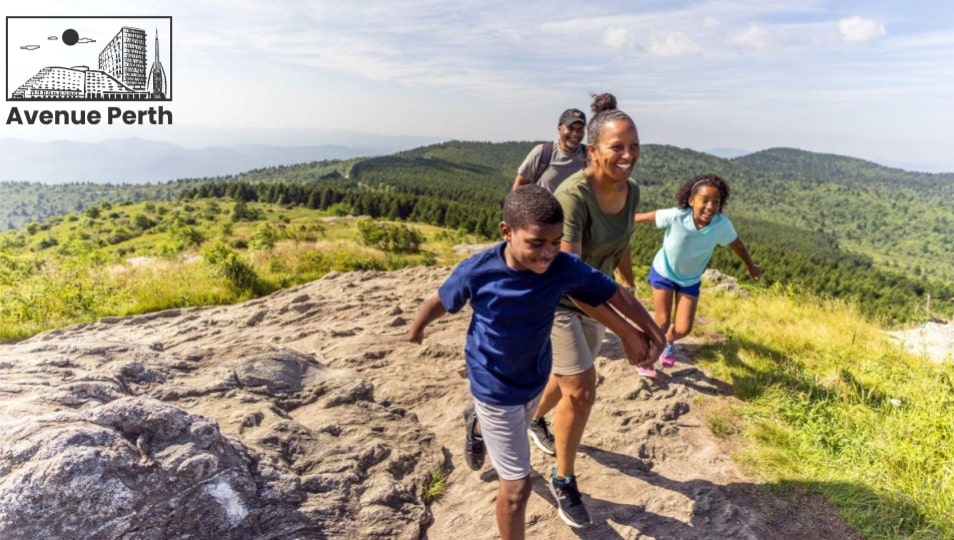 To The Great Outdoors! The Best Outdoor Activities in Perth
The skies are clear, and the temperature is just perfect. On a day like this, staying indoors is the worst mistake you can make!
Perth is a city full of outdoor activities just waiting for you to discover them. From nature parks to jaw-dropping amusement parks, Perth definitely has something to keep you entertained the entire day.
Let's check out what the best outdoor activities are in Perth!
Have some quality time with your friends and family at Adventure World
Website: https://adventureworld.net.au/
Address: 351 Progress Dr, Bibra Lake WA 6163, Australia
Contact details: +61 8 9417 9666
Operating hours: 10:00 AM – 5:00 PM (MON-SUN)
Price: 
Adult (14+) – $77.95
Child (4-13) – $67.95
Child (0-3) – FREE
Senior (60+) – $35.50
What makes visiting Adventure World so special for many of us Perthites is that it's both an amusement park and a water park.
There are more than 25 rides that you can try out here, such as the Goliath, Kahuna Falls, The Kraken, and the Grand Prix Race Track.
All of the rides are worth trying at least once. However, my personal favourite is the Kraken because this massive water slide can offer you a thrilling experience quite similar to the biggest roller coasters around the world.
Fun fact: The Kraken actually holds the world record for being the steepest and longest Tornado water slide!
Aside from rides, Adventure World is also filled with food and beverage outlets, so you don't need to leave the park just to get a meal.
Make sure to invite your friends and family so you can enjoy your day here to the fullest. However, please take note that the park is closed during the winter season for safety and maintenance reasons.
Pro tip: Adventure World charges extra for tickets purchased at the gate! Make sure to buy your tickets in advance through their website to save money.
Impress your significant other with a movie date at the Rooftop Movies
Website: https://rooftopmovies.com.au/
Address: 68 Roe St, Perth WA 6000, Australia
Contact details: +61 8 9227 6288
Operating hours: 6:00 PM – 10:00 PM (TUES-SUN)
Price: Depends on date and movie shown
Who says a movie date can only be done in a dark, air-conditioned room? It's time to switch things up and impress your date with a movie night at the Rooftop Movies, a rooftop cinema located above a multi-storey car park in Northbridge.
Unlike a typical cinema, visitors here will sit on large, comfy floor pillows that allow them to almost fully lie down while watching a movie. Don't worry, the pillows are still neatly arranged by rows and columns to keep things in order.
Rooftop Movies shows both mainstream films and arthouse films. Make sure to check out their website so you can learn in advance what movies they will be screening for the week.
You can also buy your tickets through their website, but they also do door sales as long as seats are still available.
Rooftop Movies also has a snack bar where you can buy soda and popcorn. For people with special dietary requirements, they also have vegetarian and gluten-free options on the menu.
If you want to make your movie date a bit more special, Rooftop Movies also offers private movie screenings. You can rent out the entire theatre through the link here.
Pro tip: Rooftop Movies accepts suggestions when it comes to what movie they'll play for the day! If you have a suggestion, send an email to hello@rooftopmovies.com.au.
Challenge your friends to a fun paintball match at Delta Force Paintball
Website: https://www.perthpaintballing.com.au/
Address: 136 St Albans Rd, Baldivis WA 6171, Australia
Contact details: +61 1300 981 437
Operating hours: 9:00 PM – 4:00 PM (MON-SUN)
Price: 
Adult (18+) – $90
Teen (10-17) – $85
Children (7-9) – $ 69.99
Looking to see which of you and your friends is the better shot? Then it's time to gear up and put yourselves to the test with an exciting paintball match at Delta Force Paintball!
Located in Bonney's WA Water Ski Park, the Delta Force Paintball is in a massive field littered with various debris and props that will serve as your cover as you and your friends fight for the ultimate victory.
For only $90 per person, you'll already get a paintball gun, 500 paintballs, and full protective gear. They host two three-hour matches every day, one in the morning and one in the afternoon.
To keep things exciting, Delta Force Paintball has six "maps" you can play in with different themes and scenarios like Wild West, Tomb Raider, and Base Camp.
My friends and I have already gone there a couple of times, and my favourite game is Speedball because its small size means fights are always action-packed and exciting.
A good thing about this outdoor activity is that even children can join in the fun! The Miniball package lets kids enjoy a safer version of the game by letting them use lighter and less harmful paintball guns.
You can reserve slots by visiting their website. 
Pro tip: As you can probably tell, paintball can be a messy experience. Delta Force Paintball offers full protective armour to keep your body and clothes clean, but it's still possible for the paint to hit your clothes in the thick of the action.
Make sure to only wear old clothing that you're totally fine getting soiled with paint!
See the beauty of the Perth CBD's waterfront at Elizabeth Quay
Website: https://visitperth.com/en/see-and-do/public-spaces/venues/elizabeth-quay
Address: The Esplanade, Perth WA 6000, Australia
Of course, a walk along the Perth CBD's waterfront is something you definitely shouldn't miss out on!
Elizabeth Quay is a massive waterfront precinct that hosts a long list of restaurants, bars, promenades, and playgrounds. Its centrepiece, The Island, is one of the best places in the city for an outdoor dining experience.
Aside from The Island, another noteworthy attraction in Elizabeth Quay is the BHP Billiton Water Park, where your kids can have fun playing with the fountain jets for the entire afternoon.
There's also the 82.5-metre-high Swan Bell Tower, which is a famous attraction inside Elizabeth Quay known for having the second largest set of change-ringing bells in the world.
However, my personal favourite in this place is the pedestrian bridge that connects The Island to the mainland. It's so relaxing to take a stroll here, especially in late afternoons when the sun is about to go down.
Aside from being a tourist attraction, Elizabeth Quay also serves as an important ferry station. You can ride a ferry here that'll take you to other amazing locations in Perth, like Freo and South Perth.
Pro tip: If you plan to visit Elizabeth Quay, make sure to check out the impressive drone shows held there on summer nights!
Dubbed the City of Light Shows, these drone shows are accompanied by various events and food trucks on the ground to keep guests entertained throughout the entire night.
Enjoy a picnic session at Kings Park and Botanic Garden
Website: https://www.bgpa.wa.gov.au/kings-park
Address: Fraser Ave, Perth WA 6005, Australia
Contact details: +61 8 9480 3600
Days of continuous fun and excitement sound great, but let's be honest, it would be awesome to catch a break in between these amazing outdoor activities.
For a relaxing outdoor experience, the Kings Park and Botanic Garden is definitely an excellent choice. It's located west of the Perth CBD and is only a few hundred metres away from Elizabeth Quay.
This massive nature space can offer you a long list of attractions to visit like the State War Memorial, the DNA Tower, and the Lotterywest Federation Walkway.
The botanic garden, in particular, is a must-visit thanks to its impressive collection of more than 3,000 species of various plant life from different locations all over Western Australia.
Meanwhile, the DNA Tower is also a good attraction to check out since its height of 15 metres can give you a good view of the entire park as well as the towering skyline of the Perth CBD.
If you're someone who fancies a good riverside walking experience, the Lotterywest Federation elevated walkway is probably your best option. Aside from scenic views, the walkway also features beautiful flower beds and Aboriginal art along its path.
End your tour around the park with a relaxing picnic at the State War Memorial. There are picnic tables and restrooms near the memorial, so you don't need to carry anything special for your picnic.
If you plan to stay here a bit longer, check out the beautiful LED lights that adorn the trees along Fraser Avenue.
Pro tip: If this is your first visit to the park, I recommend you sign up for one of their free walking tours so you can explore the park in its entirety without the fear of getting lost or wasting time.
Visit the exotic animals of Perth Zoo
Website: https://perthzoo.wa.gov.au/
Address: 20 Labouchere Rd, South Perth WA 6151, Australia
Contact details: +61 8 9474 0444
Operating hours: 9:00 PM – 5:00 PM (MON-SUN)
Price: 
Adult (16+) – $36.30
Children (4-15) – $18.15
Senior – $28.80
The exotic plants of Kings Park and Botanic Garden were impressive, right? However, don't let the fun stop there; come down to South Perth and see the exotic animals of Perth Zoo!
This zoo has an impressive collection of 1,200 animals from 164 species all over the world.
The animals are divided according to their natural habitats to help visitors have a more immersive experience. Some sections I highly recommend you check out are the Asian rainforest, the African Savannah, and, of course, the Australian bushwalk.
Perth Zoo also has some very rare species like the Nepalese red panda and the numbat, the official animal emblem of Western Australia.
To help you have a better experience during your visit here, the zoo has published some suggested itineraries on their website that offer a more thematic experience.
If you're eager to meet their animals up close and personal, sign up for their Close Encounters experience! For only $15, you'll get the opportunity to pet an animal and feed them if they're hungry.
Pro tip: I suggest you sign up for one of their free guided tours if you're eager to learn more about each animal you see here. To sign up for one, you'll need to make a quick stop at the zoo's information kiosk.
Sign up for a relaxing cruise on the Swan River with Captain Cook Cruises
Website: https://www.captaincookcruises.com.au/
Address: Barrack Street Jetty, 3 Birdiya Dr, Perth WA 6000, Australia
Contact details: +61 8 9325 3341
Operating hours: 8:30 PM – 5:00 PM (MON-SUN)
Price: 
Adult (12+) – $55
Children (4-12) – $35
Senior – $48
It was amazing to see the Swan River from Elizabeth Quay, but you can see and enjoy more of it by riding one of the many ferries that travel through its waters every day!
And some of the best ferry rides you can go on if you're looking for a thematic river cruise are the ones offered by Captain Cook Cruises at the Barrack Street Jetty in Elizabeth Quay.
Unlike your typical Transperth ferry, the ones offered by this company showcase the best parts of the Swan River to their passengers. The most popular one is the Swan River Scenic Cruise.
It's a three-hour round trip cruise that'll show you the wonderful sights of the Perth CBD and the historic city of Fremantle. Aside from Elizabeth Quay, you'll also get the chance to see attractions like the Blue Boat House and Swan Brewery.
The ferry's captain will provide a commentary about each attraction you pass through.
If you're curious to learn more about Western Australia's famous vineyards and wineries, Captain Cook Cruises also offers the Swan Valley Wine Cruises, which will take you to the upper portion of the Swan River on the outskirts of Perth.
Pro tip: If you're looking to experience a more romantic setting for your Swan River cruise, there's another boat tour company called Gondolas On The Swan, which lets you experience a romantic cruise of the river as if you're in Venice.
Skydive above Rottnest Island with Skydive Geronimo
Website: https://skydivegeronimo.com.au/rottnest-island/
Address: Brand Way, Rottnest Island WA 6161, Australia
Contact details: +61 1300 449 669
Operating hours: 8:30 PM – 4:30 PM (MON-SUN)
Price: 10,000 ft Skydive – $339
After a couple of relaxing outdoor activities, it definitely makes sense for the next activity to be another adrenaline-filled adventure!
This time, you'll be visiting the nearby Rottnest Island and signing up for a heart-pounding skydiving session that'll take you thousands of feet above the island.
The company that offers the skydiving sessions, Skydive Geronimo, has an experienced team of skydivers and professional photographers ready to provide you with a one-of-a-kind experience.
They offer different skydiving packages with varying heights from 10,000 ft to a jaw-dropping 15,000 ft. You'll freefall from the sky anywhere between 30 and 60 seconds, depending on the height.
Once you reach 5,000 ft in altitude, the accompanying skydiver will then deploy the parachute so you can land safely. This part will last at least five minutes, giving you plenty of time to see Rottnest Island and Perth from the sky.
Before you leave, make sure to pick up your photos so you can share this moment with your friends and family back home!
Pro tip: Since you're already at Rottnest Island, you might as well try out the other fun activities here, like snorkelling and joining an island segway tour. 
There are rental companies on the island, so you don't need to carry any special equipment to enjoy these activities.
See the entire city of Perth from a hot air balloon of Liberty Balloon Flights
Website: https://libertyballoonflights.com.au/perth-avon-valley/
Address: 112 Fitzgerald St E, Northam WA 6401, Australia
Contact details: +61 1800 225 566
Operating hours: 
9:00 AM – 7:00 PM (MON, WED, THURS, and FRI)
9:00 AM – 5:00 PM (TUES, SAT, and SUN)
Price: $330 per person
If you felt you hadn't had enough time to appreciate the view while you're skydiving above Rottnest Island, don't worry because our next activity will give you more than enough time to see the entirety of the Perth Metropolitan Area.
Located in Northam, hot air balloon companies like Liberty Balloon Flights can provide you with an amazing view of Perth and the entire Avon Valley.
A typical hot air balloon trip will take you at least an hour to complete and is usually done in the early morning, as that is the time when weather conditions are just right for a balloon trip.
Because a hot air balloon isn't something you can easily steer while in the air, your launching and landing points may differ depending on the weather condition.
Make sure to have your cameras ready before the flight and listen carefully to every instruction the pilot gives you so you'll have a safe trip.
Pro tip: Most hot air balloon trips in Perth take place during the autumn and winter seasons, so make sure you wear thick clothes for the activity, as it can certainly get chilly up there!
Stargaze with Lumineer Adventure Tours at Pinnacles Desert
Website: https://www.lumineertours.com.au/listing/pinnacles-sunset-stargazing-tour/
Address: 91/1 Leake St, Bayswater WA 6053, Australia
Contact details: +61 400 881 512
Price: $120 per person
Let's end your wonderful outdoor escapade in Perth by stargazing at Pinnacles Desert, a beautiful national reserve located 190 kilometres north of the city.
Known for its limestone formations that can reach up to more than three metres high, the Pinnacles Desert is far enough from Perth that no light pollution may impede your view of the vast night skies above Western Australia.
The stargazing tour offered by Lumineer Adventure Tours will provide everything you'll need to enjoy the experience. Each customer will have their own astro-binocular and telescope to see the stars and planets in detail.
During the tour, you'll also have the chance to learn about Aboriginal astronomy and stories about the night sky from a professional tour guide.
Lumineer Adventure Tours will also serve you a delicious barbeque meal with a glass of wine so you can experience dining under the stars in the Pinnacles Desert.
The tour lasts a couple of hours, and you'll be back in Perth before midnight.
Pro tip: The tour is available all year round, but the best season to stargaze in Pinnacles Desert is during the winter when most planets and stars are visible in the southern hemisphere.