Categories >
Guides and Tips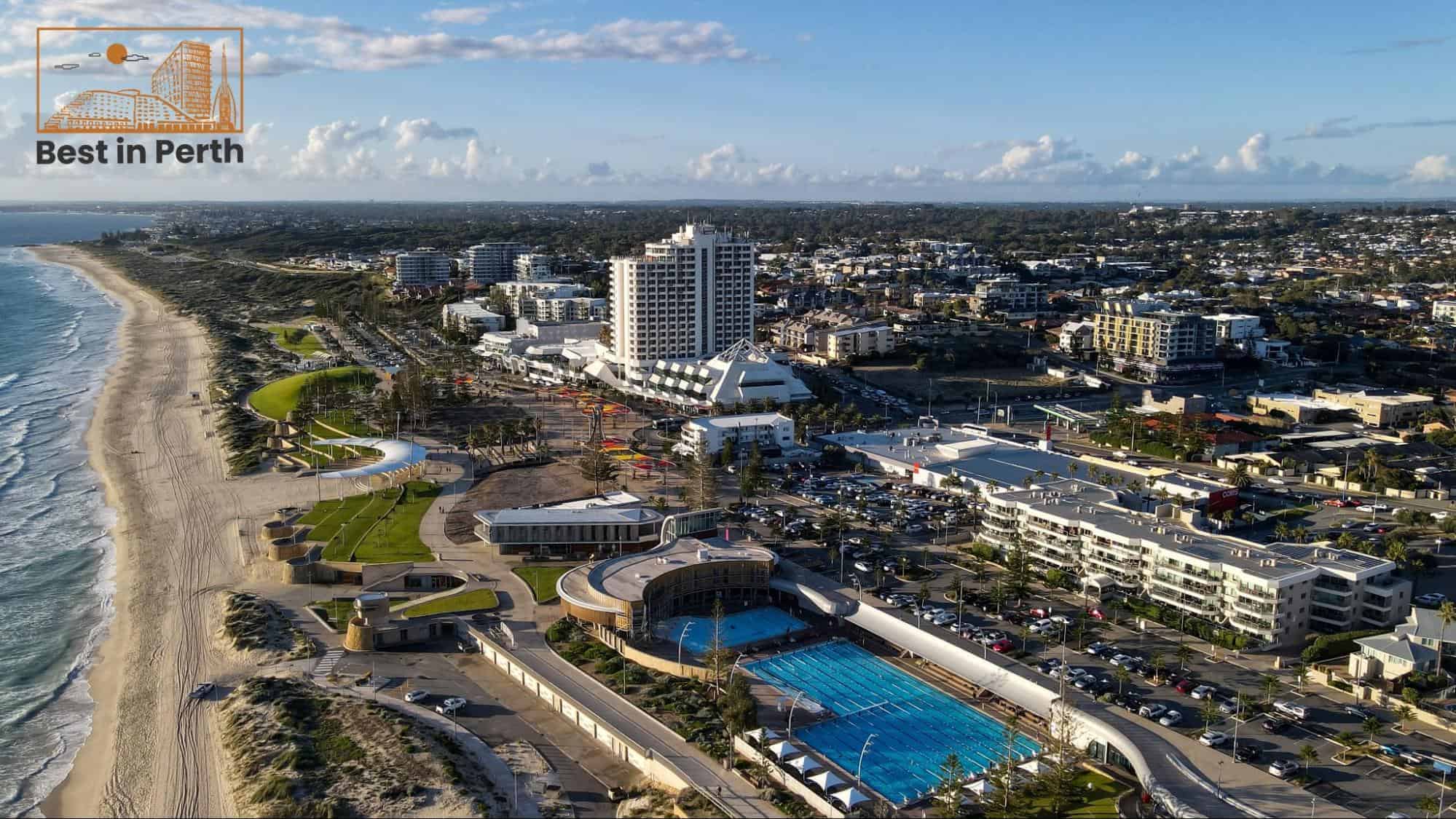 What to Do in Scarborough Beach, Perth
Enjoying your holidays near the beach need not be miles away from the city thanks to the vibrant coastal community of Scarborough.
Only a 25-minute drive from Perth and teeming with attractions, restaurants, and shops, it's the ideal location for a quick summer getaway.
We have put together a guide on what to do, where to eat, and where to stay if you're heading to the beach-side tourist spot. Pick your favorites and explore the lovely coast with confidence and anticipation!
What is Scarborough Beach known for?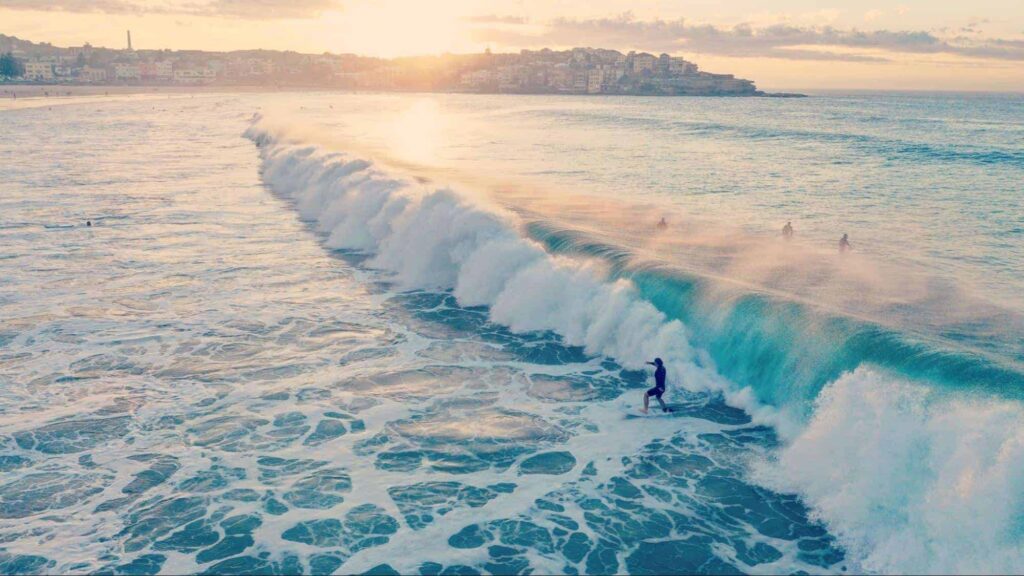 Scarborough Beach is a popular and must-try surfing spot thanks to its gorgeous stretch of white sand and enticing surf breaks. Locals will tell you that the best swells are often found around the Brighton Road car park, so try to land your parking near the area.
If you're a beginner and want to learn the basics first, you can avail of training sessions right in the community. Several local businesses along the coast offer lessons for all skill levels at a fee.
Aside from the usual surf, you can also try kite surfing and windsurfing. 
Can I swim at Scarborough Beach?
Swimming on Scarborough beach is allowed, at least when the waves aren't dangerously huge or threatening. For your safety, be sure to only swim in the patrolled areas, particularly those between the red and yellow flags.
Be mindful of the rips, too. Annual deaths, though few, are caused by these currents appearing on the beach.
According to Surf Life Saving of Western Australia, some of the signs of a rip current include
Deeper, darker water
Fewer breaking waves
Sandy-colored water (extending beyond the surf zone)
Debris or seaweeds floating
Be sure to check out safety guides on how to survive these currents. Better yet, avoid swimming alone and see to it that you're within the lifeguards' line of sight.
Are there lockers at Scarborough Beach (and other facilities)?
Scarborough beach doesn't have public lockers at the foreshore. Fortunately, the wide and stunning public pool near the coast has, though you'll have to pay a small fee to use the facility.
That aside, the beachside still has plenty of conveniences. These include over a thousand parking slots as well as changing rooms, toilets, showers, and picnic tables.
You can also take advantage of the free Wi-Fi if you're in the main central beach and foreshore areas.
Another great facility at the foreshore is the grassed area which is perfect for picnics and barbecue parties.   
Top Things to Do in Scarborough Beach
The things you can do at Scarborough beach aren't limited to surfing and swimming. It's buzzing with activity all year round, so you won't fall short of options if you're keen to explore.
Here are the top attractions you can try out when you hit the lovely beachside.
1. Scarborough Beach Pool
Activities
Swimming, fitness classes
Operating Hours
Monday: 8:00 AM – 6:00 PM
Tuesday – Friday: 5:30 AM -7:30 PM
Saturday: 7:00 AM – 6:00 PM
Sunday: 7:30 AM – 6:00 PM
Contact Details
(08) 9205-7560
sbpreception@stirling.wa.gov.au
Rates
Casual entry:
– Kids: $4.90
– Adults: $7.80
– Concession swim: $5.60
– All-access:Joining fee: $50
– Membership: $50 per month
Naturally, swimming is a popular activity in the area. For this one, we recommend the beach-side Scarborough Pool, which is a one-of-a-kind facility in Western Australia. 
The facility is developed so that swimmers will have a perfect view of the stunning Indian Ocean. And as if that's not enough, visitors will get to enjoy not one, not two, but eight 50-meter pool lanes plus four 25-meter lanes and a leisure pool.
The pool water is also geothermally heated, allowing you to swim in comfort even in off-summer seasons.
Apart from the pool, the center offers fitness classes such as yoga, Metafit, and Boxfit.
2. The Snake Pit
| | |
| --- | --- |
| Activities | Skateboarding, scootering, BMX, wall-climbing, basketball |
| Operating Hours | Daylight hours |
| Contact Details | (08) 6557-0700 |
| Rates | Free access |
Skateboarders both enthusiasts and pros will find Snake Pit's international-level, 3.6-meter deep skate bowl a thrilling venue to try out their new moves. It's also dotted with ramps, rails, and banks that make for a fun and fulfilling skateboarding practice.
And if you're already tired of rolling over the paved banks, you have the 198-square meter climbing wall and half-court basketball court to spend the rest of the day. 
3. Whale Adventure Playground
Activities
Skating, sliding, climbing, ocean viewing
Operating Hours
Monday: 8:00 AM – 9:00 PM
Tuesday – Thursday, Sunday: 10:30 AM – 11:00 PM
Friday – Saturday: 11:00 AM – 12:00 AM
Rates
Free access
Whale Adventure Playground's clever architectural forms inspired by the whale's shape provide unique play elements, ideal for entertaining kids throughout the day.
The facility has a massive concrete slide (with gentle sand as a landing), a wooden fort with a rope climb and net, a rope tunnel, and a swing.
On top of these fun features are views of the ocean and wheelchair accessibility, making the playground a certified family-friendly spot for adults to rest and children to spend all their pent-up energy.
4. Scarborough Amphitheater
Activities
Picnic, ocean/sunset viewing, live music, exhibitions, night market
Operating Hours
Varies
Contact Details
(08) 9205-7472
https://scarboroughopenairtheatre.com/
Rates
Varies depending on the event
The Scarborough Amphitheater goes beyond being an area for spectators' seats thanks to its premium foreshore location.
If there are no sporting events or concerts, sitting at any spot in this open theater offers a clear view of the Indian ocean from morning to evening. Of course, that includes picturesque views of the sunset.
5. Sunset Hill
| | |
| --- | --- |
| Activities | Picnic, ocean/sunset viewing |
| Operating Hours | Open 24 hours |
| Rates | Free access |
Just north of the amphitheater, the aptly named Sunset Hill offers a vantage point where you can witness the sun kissing the Indian Ocean horizon in all its glory. Its wide grassed area also makes it perfect for picnics and casual hangouts.
Also, the green foreground and the marine background make for Instagram-worthy photos.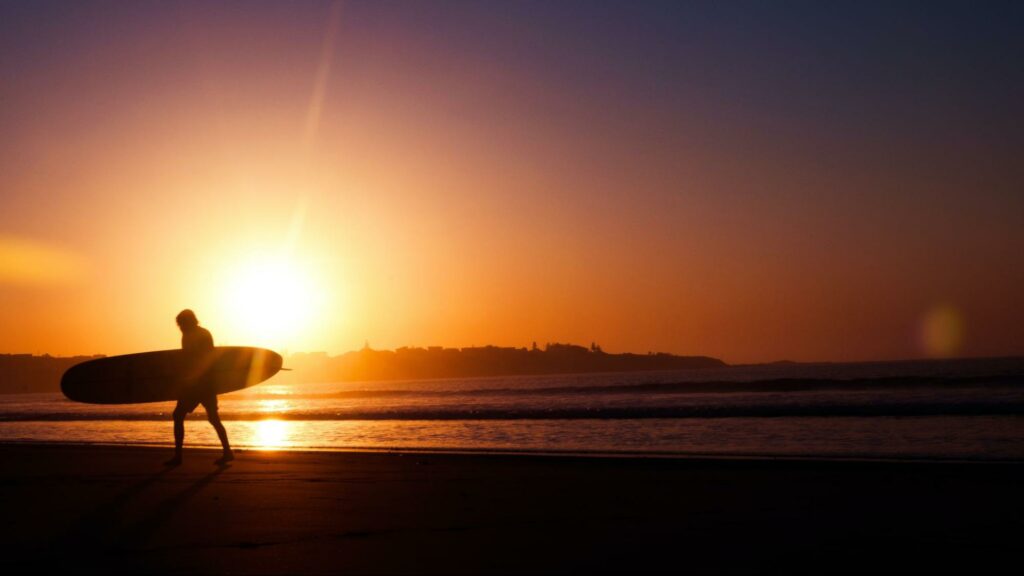 6. Scarborough Square/Beach Markets
| | |
| --- | --- |
| Activities | Shopping |
| Operating Hours | Thursday nights, usually from November to April |
| Rates | Varies per stall/shop and event |
If shopping during travels is your thing, it's best to book your visit to Scarborough in the summer on or close to Thursdays. The community comes extra alive during this time, as pop-up stalls and events litter the square.
You can also see notable artwork along the square for a little cultural lesson. It tells of the Noongar tale about a group of missing kids helped by the spirit woman Tjunta. The story is painted in series style, creating a trail along the foreshore that you can follow.  
7. Scarborough Beach Surf School
Activities
Surfing lessons, soft board buying
Operating Hours
Monday – Sunday: 6:00 AM – 6:00 PM
Contact Details
(08) 9448-9937
surf@surfschool.com
Rates
2.25-hour lesson: $88
2-day lesson: $160
3-day lesson: $225
4-day lesson: $280
Riding the waves is more fun if you know what you're doing, and Scarborough Beach Surf School provides lessons to help you execute the basics.
The surfing lessons are open to students 13 years old and above and are divided by skill level, offering plenty of choices for all types of surfers.
The school has a convenient booking form that you can fill out to secure a first-lesson slot and a "book later" option for succeeding appointments.
8. Serene Day Spa
Activities
Spa, skin treatments, tanning, waxing, nails, brows/lashes
Operating Hours
Monday, Wednesday, Friday: 9:00 AM – 6:00 PM
Tuesday, Thursday: 9:00 AM – 8:00 PM
Saturday: 8:00 AM – 4:00 PM
Contact Details
(08) 9245-8188
reception@serenedayspa.com.au
Rates
Spa refresh package: $250
Spa serene package: $325
Serene aromatherapy facial: $115
Waxing: $20 – $110
Men's executive: $215
Getting pampered at Serene Day Spa after hours out on the beach is another brilliant way to make the most of your Scarborough trip. The salon has a wide range of feel-good services from massages to facial treatments for men and women.
You'll also be treated like royalty thanks to the fluffy bathrobes and herbal tea that go with each spa package. 
Top Restaurants in Scarborough Beach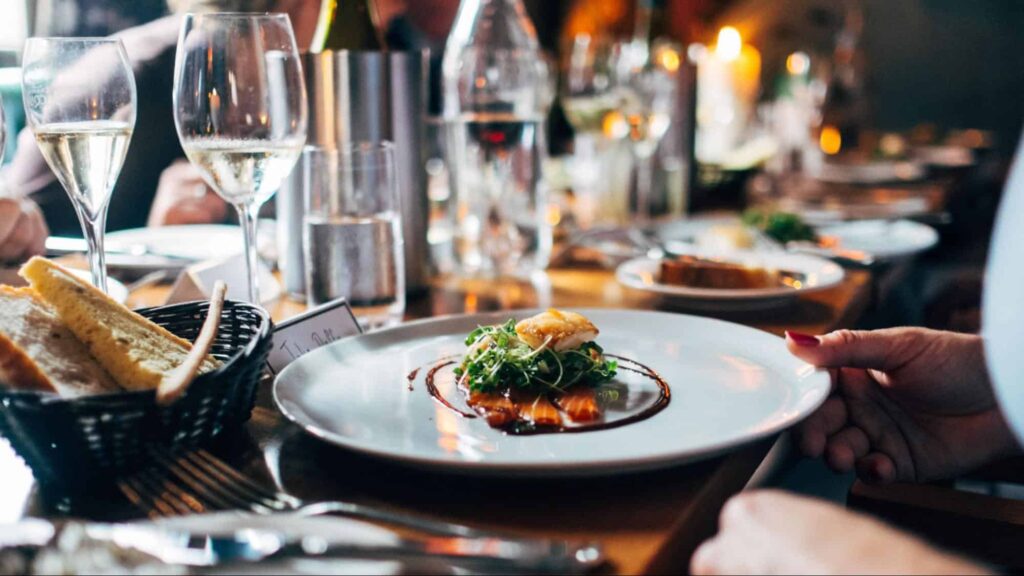 The Scarborough coast is lined with dining spots that can satisfy all sorts of palates. Here are our favorites.
9. The Peach Pit
Menu
Beef/chicken/vegan burgers: $18 – $25
Chicken wings: $28 (1 kilo)
Chips: $11 – $16
Salad: $14 – $20
Pints (bottoms up): $8.50
Signature cocktails (bottoms up): $10
Operating Hours
Monday – Sunday: 11:00 AM – 10:00 PM
Contact Details
(08) 9245-1200
info@thepeachpitbar.com.au
The Peach Pit offers staple drinks and burgers, which can be extra delicious after a day of surfing and swimming on the Scarborough beach.
The place is a haven for burgers, with beef, chicken, and vegan options available for order. All these choices are served with chips, secret sauce, and potato bun for a stuffing meal.
As for the drinks, visitors will find the happy hour between 5:00 PM to 6:00 PM extra delightful, as you can chug tap beers, ciders, wines, or cocktails for $10 and less.
10. The Lookout
Menu
Burgers: $20 – $28
Parmi: $26 – $32
Steak: $30 – $47
Pizza: $21 – $27
Seafood: $25 – $99
Desserts: $5 – $14
Beer: $10 – $14
Wine (per glass): $9 – $12
Cocktails: $18 – $20 
Operating Hours
Sunday – Thursday: 11:00 AM – 12:00 AM
Friday, Saturday: 11:00 AM – 1:00 AM
Contact Details
(08) 9245-4091
info@thelookoutscarbs.com.au
The Lookout offers a wide range of mouth-watering dishes that are sure to satiate your cravings. But what makes the dining spot more special goes beyond great food, as it also has bowling alleys, live music, and on-site DJs.
Grabbing a bite and looking out on the ocean is ideal during the day. Come nighttime, the place turns into a lively social hub that you can go into without worrying about dress codes.
11. El Grotto
Menu
Burrito: $16 – $19
Tacos: $10 – $12
Tacos Grande: $35
Tostada: $9 – $12
Cocktails: $15 – $21
Beer: $8 – $11
Operating Hours
Monday – Thursday: 4:00 PM – 12 AM
Friday – Saturday: 11:00 AM – 1:00 AM
Sunday: 11:00 AM – 12:00 AM
Contact Details
Fill contact form at https://www.elgrotto.com/
El Grotto is a hub for hefty Mexican food servings and an enticing tequila selection. Topping the tummy-filling options are regular live music sessions, making it the ideal bar to pump up your nightlife at the beachside.
Apart from the single servings, we love the Group Fiestas option that lets you bring up to 60 people to enjoy a Mexican-themed lunch or dinner.
12. Sandbar Scarborough Beach
Menu
Toast: $8 – $10.50
Banana and almond porridge: $16
Bacon and egg burger: $17.50
Sandbar eggs: $22
Pizza: $27.50 – $33.50
Salad: $23 – $29
Burger: $29
Beer: $8 – $15
Wine (per glass): $10.50 – $12.50
Smoothies: $10
Coffee: $4.90
Tea: $5.20
Hot chocolate: $5.40
Operating Hours
Monday – Sunday: 7:00 AM – 10:00 PM
Contact Details
(08) 9245-2001
functions@sandbar.com.au
The Sandbar is one of the largest diners along the coast and offers an equally extensive menu. The latter gives you plenty of options, whether you're craving some toast and coffee for breakfast or seafood for lunch and dinner.
The classic bistro food hub allows walk-ins, which are perfect for people who eat at random times. That said, you need to call them for large bookings and functions so they can accommodate you better.
13. Buteko
Menu
Chips: $11 – $18.90
Sandwiches (with beer battered chips): $23.90 – $26.90
Mains: $22 – $64.90
Kids meal: $10 – $12.90
Cocktails: $16 – $34
Bottled beer: $8 – $13
Wine: $9 – $43
Smoothies: $12
Milkshakes: $14
Operating Hours
Monday – Thursday: 11:30 AM – 9:30 PM
Friday – Sunday: 11:30 AM – 10:00 PM
Contact Details
(08) 6244-8980
bookings@buteko.com.au
Buteko is your Scarborough go-to for dynamic Brazilian bites, topped off with specialty cocktails and wines. Special meal offers such as unlimited wings and all-day beef ribs on selected dates also keep the selection fresh and exciting, especially for big eaters.
Aside from the rich flavors, your dining experience comes with free live music and entertainment. The venue is open for the whole family, including your furry babies. 
Top Accommodations in Scarborough Beach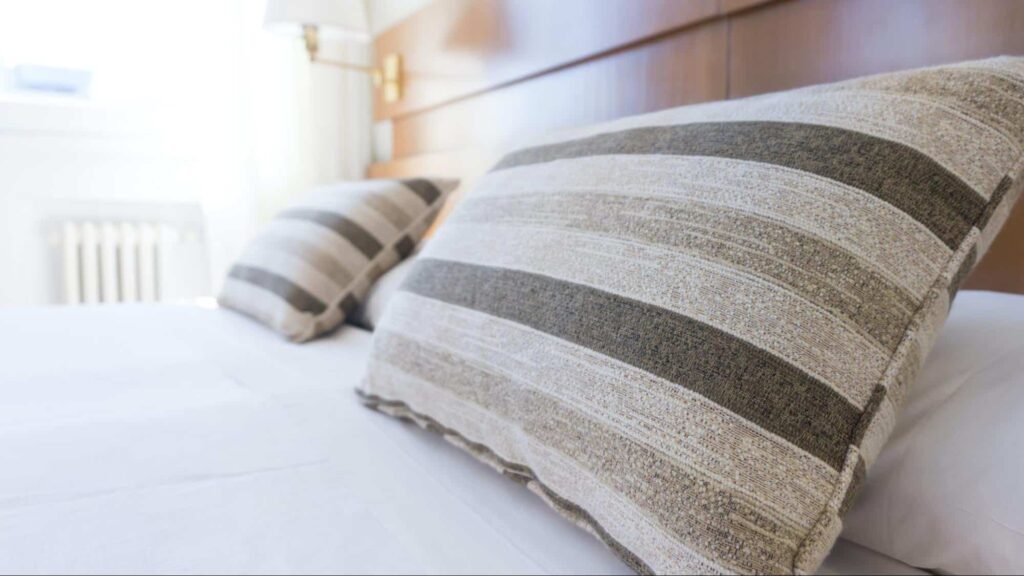 To make the most out of your beachside trip, booking a room that overlooks the ocean is certainly a good idea. Here are the best places to do just that in Scarborough.
14. Rendezvous Scarborough Beach Hotel
Rooms
Guest rooms, family rooms, ocean view rooms, king suites
Facilities
Lagoon-style pool, tennis courts, games room, conference spaces, events spaces, dining
Rates
Starts at $159 per night
Hours
Check-in: 3:00 PM
Check-out: 11:00 AM
Contact Details
(08) 9245-1000
scarborough@rendezvoushotels.com
An iconic hotel just a few minutes from the beach, Rendezvous is at a premium spot offering plenty of ocean views.
The spacious balconies further provide a relaxing space where visitors overlook the beach, not to mention the stunning panoramic views from the Club Lounge.
Moreover, it has nine room types to suit any traveler from solo backpackers to families to companies, making it a well-sought accommodation.
15. Seashells Scarborough
Rooms
Two-bedroom apartments, one-bedroom apartments, three-bedroom apartments
Facilities
Ocean-view pool, heated pool, barbecue area, private Pilates classes
Rates
Starts at $280 per night
Hours
Check-in: 2:00 PM
Check-out: 10:00 AM
Contact Details
(08) 9341-9600
scarborough@seashells.com.au
Seashells Scarborough offers a home away from home with its cozy apartment rooms. The options come complete with lounge and dining areas, balconies, bathrooms with baths, and appliances for a convenient stay.
The most an apartment room can sleep is up to six people, with an extra rollaway bed for an additional fee.
Outside dining is also possible with the barbecue areas, and the pools are a welcome change of pace if you need some break from surfing the Scarborough beach waves.
16. Quest Scarborough
Rooms
Studio apartments, one-bedroom apartments, two-bedroom apartments
Facilities
Food delivery room service, pantry shopping service, guest laundry
Rates
Starts at $215 per stay
Hours
Check-in: 2:00 PM
Check-out: 10:00 AM
Contact Details
(1800) 334 033
Quest's apartment hotels are located 200 meters from Scarborough beach, an ideal choice if you want a less busy location. Fortunately, plenty of restaurants are nearby, and you can opt to order meals or walk a little away from the hotel to grab some grub.
The rates are also competitive. Provided that you can forego pools and gaming facilities, this option is one of the best for your wallet.
When is the best time to visit Scarborough Beach?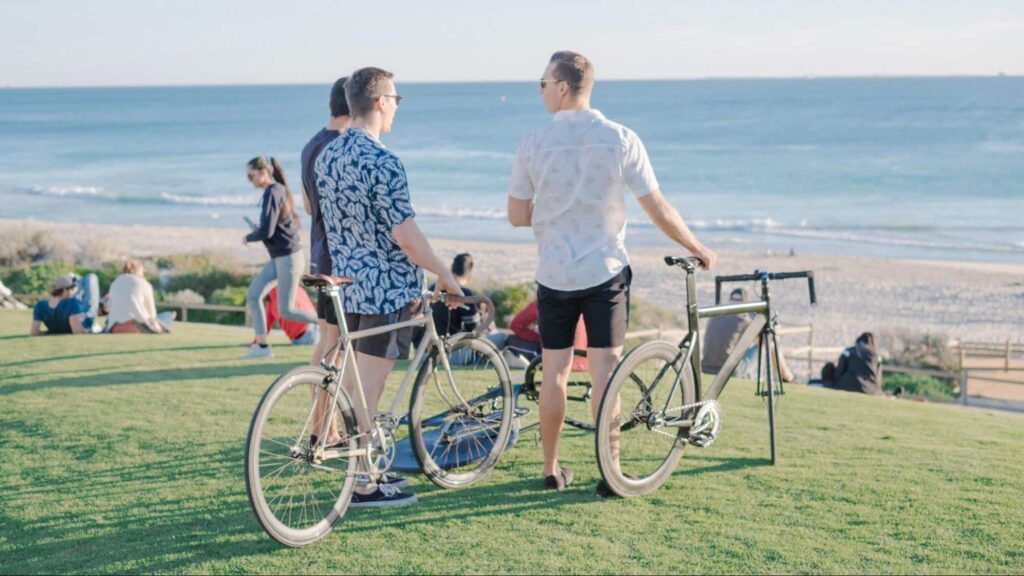 If you're visiting for water activities, it's best to come to Scarborough Beach during warm weather, which falls from November to March. Most surfing lessons are also held in this period.
Meanwhile, you can count on the autumn and spring seasons to be the perfect backdrop if you simply want to walk or cycle along the coast or savor the local food and drinks.