Categories >
Guides and Tips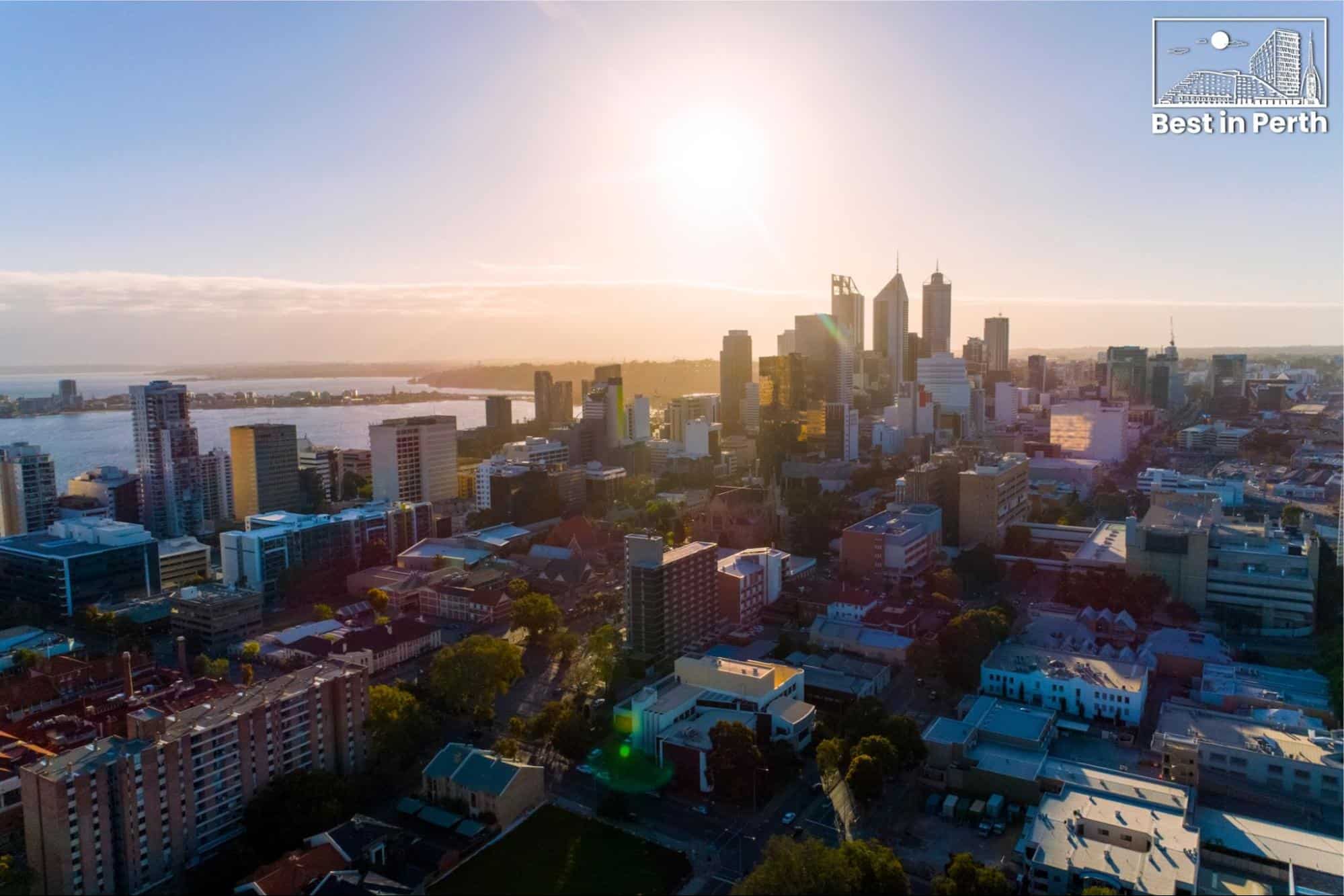 What is the best suburb in Perth?
Perth is a lively city known for its beaches and great nightlife, but choosing the best suburb for you is dependent on the kind of lifestyle you have, your budget, and the areas you want to be close by. We've listed down the best options for you.
You may choose from suburbs in West Perth or the East, but wherever you go in this city, you'll never be too far away from essential medical services and providers, like dentists, cardiologists, and mental health services.
There are many reasons why moving to Perth is a good idea, and you can choose between having a more idyllic lifestyle by living close to the coast or having a bustling city life that won't be too far away from your favourite pub.
Whichever your choice may be, we chose suburbs that will allow you to be close to where you have to be while not being too far if you need to squeeze in a visit to the beach or going to the Perth CBD.
We've tried to make it easier for you by dividing the city's best suburbs between coastal and city living and noted down the essential statistics you'll need from sources like Reiwa.
Coastal Suburbs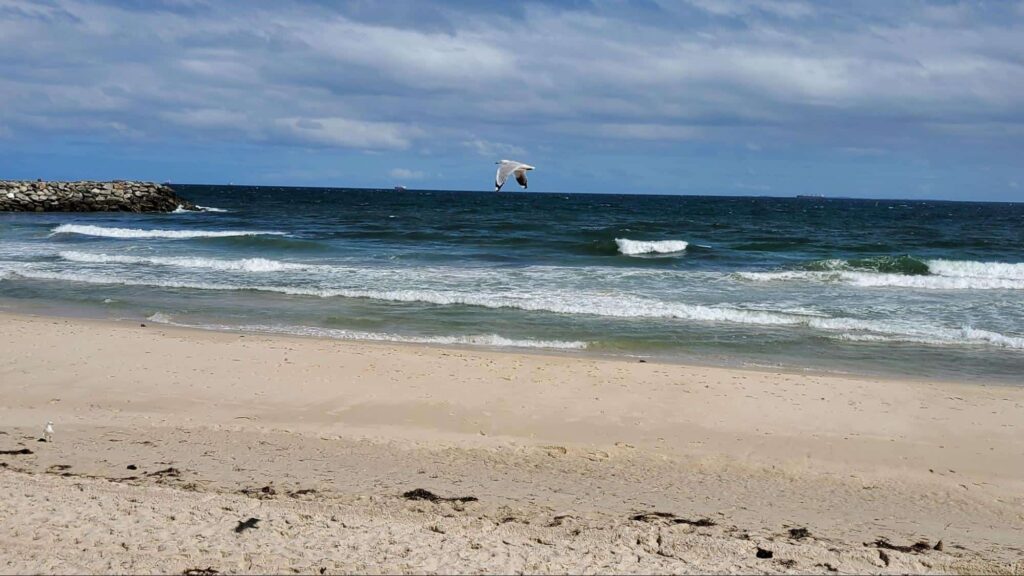 Perhaps one of the main reasons you've moved to Perth is because you want to live closer to the beach and enjoy some water activities like swimming, surfing, kayaking, or whale watching.
There are several coastal suburbs in Perth for you to choose from, and we've listed down some of the best.
1. Crawley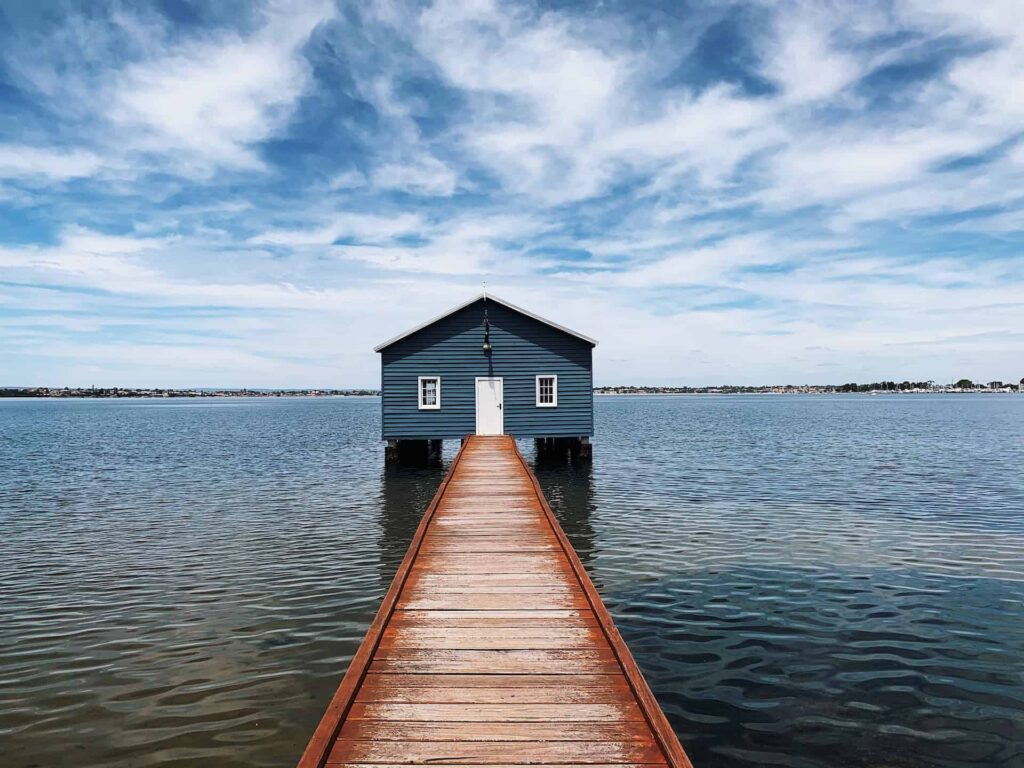 Crawley is perhaps best known for the Matilda Bay Reserve, which is a great spot to go for a quick swim on a hot day or go paddling.
The Crawley Edge Boatshed, otherwise known as the Blue Boat House, is a well-known landmark that has been in existence since the 1930s and is one of the most photographed places in Perth.
It's also home to the University of Western Australia, and the student population adds to the diversity of the suburb's population.
Crawley is a great suburb for those who want to enjoy nature while enjoying the best of what city life has to offer. It's less than 6 kilometres from Perth's CBD, but with everything to see and do here, we doubt you'll be heading there often.
2. City Beach
City Beach may be one of the most expensive suburbs in Perth, but with beachside living and multiple options for recreation, it's an overall great place to live in.
The beachfront is the most popular feature of the suburb and attracts tourists all year round. The tourist population adds to the price of living in the suburb, especially when it comes to properties by the beach.
The City Beach groyne is also a favourite spot for surfers, which is patrolled by the City Beach Surf Life Saving Club to provide safety for residents and tourists alike.
3. Swanbourne
Swanbourne joins City Beach in the list of Perth's most expensive suburbs, and it's home to an upper middle class neighbourhood.
It's a great suburb for families, especially with the multiple independent schools and boarding schools in the area.
It's home to the 18-hole Cottesloe Golf Club, which makes this suburb a great fit for golf players and hobbyists.
It's 11 kilometres from the Perth CBD, but with the Swanbourne railway station in full function, getting there won't be a problem getting to the city centre.
4. Cottesloe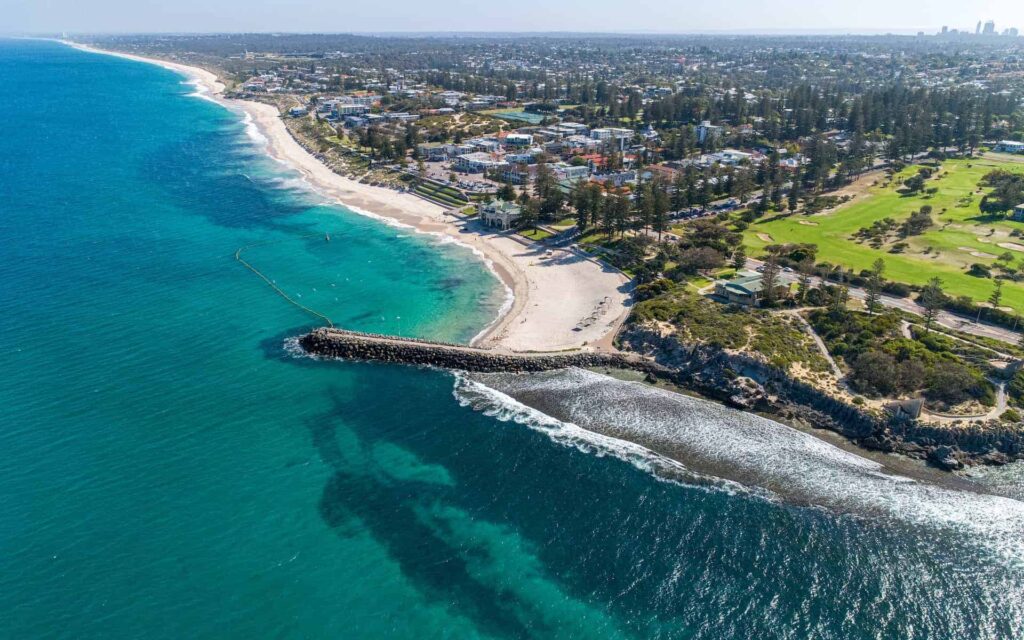 Just a few minutes away from Swanbourne is Cottesloe, home to the world-famous Cottesloe Beach. On the beach is the Indiana Tea House, which has a spa, a hotel, and restaurants.
The median house price is higher here than in Swanbourne, but the suburb boasts a relaxed atmosphere thanks to a beachside lifestyle with recreational options to swim, go boating, or have a picnic.
It's a place that attracts thousands of tourists each year, but this doesn't hurt the suburb's reputation of being a relaxing and idyllic place to live in.
5. Fremantle
The suburb of Fremantle is surrounded by water all around it. It sits at the mouth of the Swan River, and to its west is the Indian Ocean.
The suburb has a historic identity to it as well with the Fremantle Town Hall boasting classical 19th-century architecture and the WA Maritime Museum.
It's home to multiple educational institutions such as the University of Notre Dame Australia, the Challenger Institute of Technology, and multiple public and private high schools, making it a good suburb for families to live in.
City Suburbs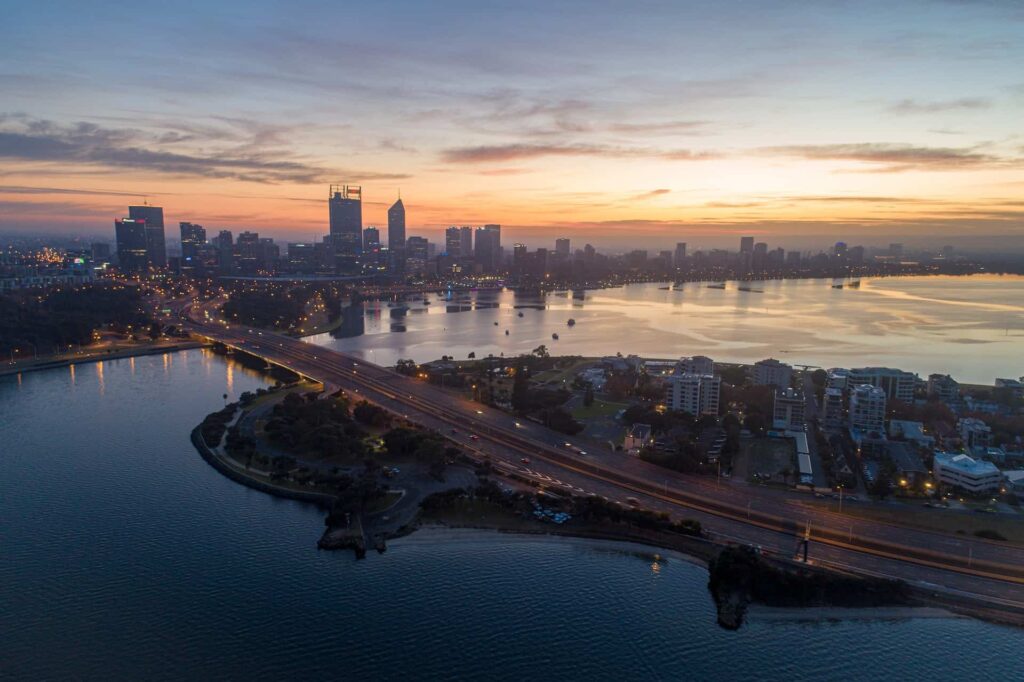 Coastal living won't be suitable for everyone, especially for young professionals working in the Perth CBD.
You may also want a more active city life filled with urban activities and going out to bars after work.
We've listed down several suburbs in the city that won't be too far away from your workplace, with relaxation options like massage services nearby.
6. Highgate
Highgate is one of the best suburbs to live in if you're working in the area, as it's an inner metro suburb of Perth. You'll have relatively short commutes or maybe even be able to bike or walk to your workplace!
The median house price is just a little less than a million dollars, and with multiple schools and Hyde Park in close proximity, it makes it a great suburb if you want a balance of a bustling urban life with nature close by.
It's a small suburb with a 0.4-square-kilometre area, but it's loaded with lots of food and entertainment options for you to enjoy in your downtime.
7. Northbridge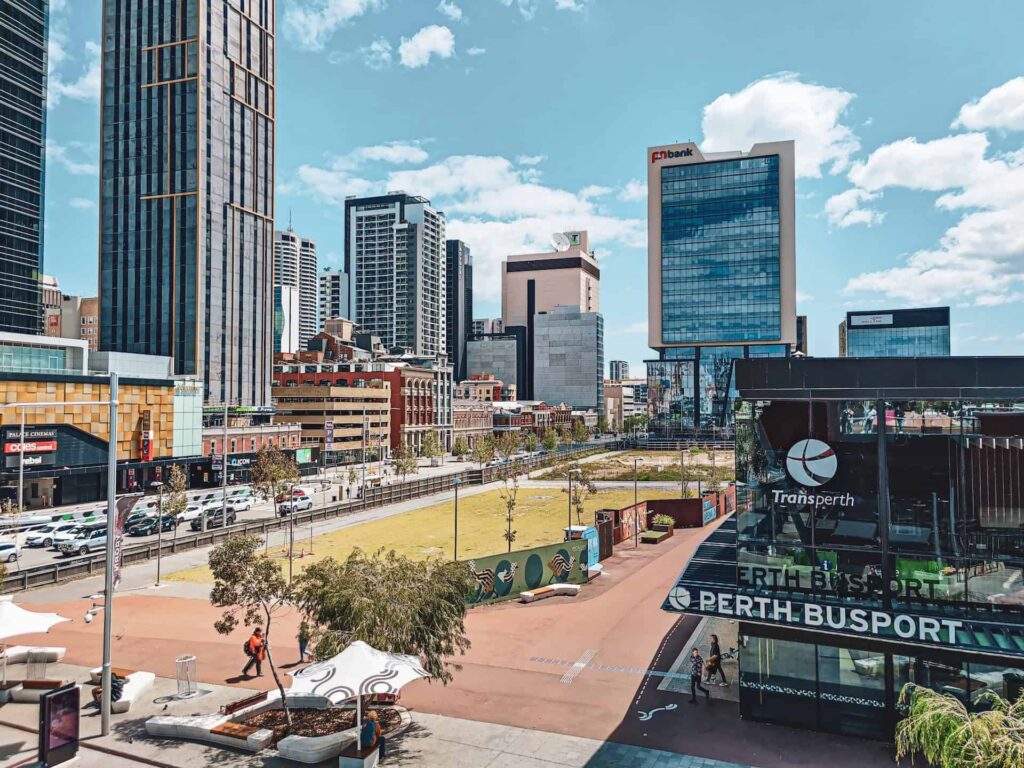 Like Highgate, Northbridge is a small suburb in the inner city. It may be sitting on the outskirts of the Perth CBD, but at just one kilometre away, there won't be much trouble getting to your destination.
Northbridge is home to many of Perth's nightclubs but has a rich food culture as well with lots of restaurants serving different cuisines.
The suburb is also home to a bustling art scene with the Perth Cultural Centre and the Perth Institute of Contemporary Arts within its close vicinity.
8. Victoria Park
The words Victoria Park may be commonly associated with the sports arena of the same name in Melbourne, but it also shares the name with this eastern Perth suburb.
Just 10 minutes away from the Perth CBD, there won't be a problem heading to your workplace. Additionally, it has multiple transit options with the Victoria Park train and bus stations, and you can also travel across the Causeway bridge.
But should you stay at home in the suburbs, you'll find lots to do with their Aqualife facilities and an abundance of dining options to choose from.
9. Leederville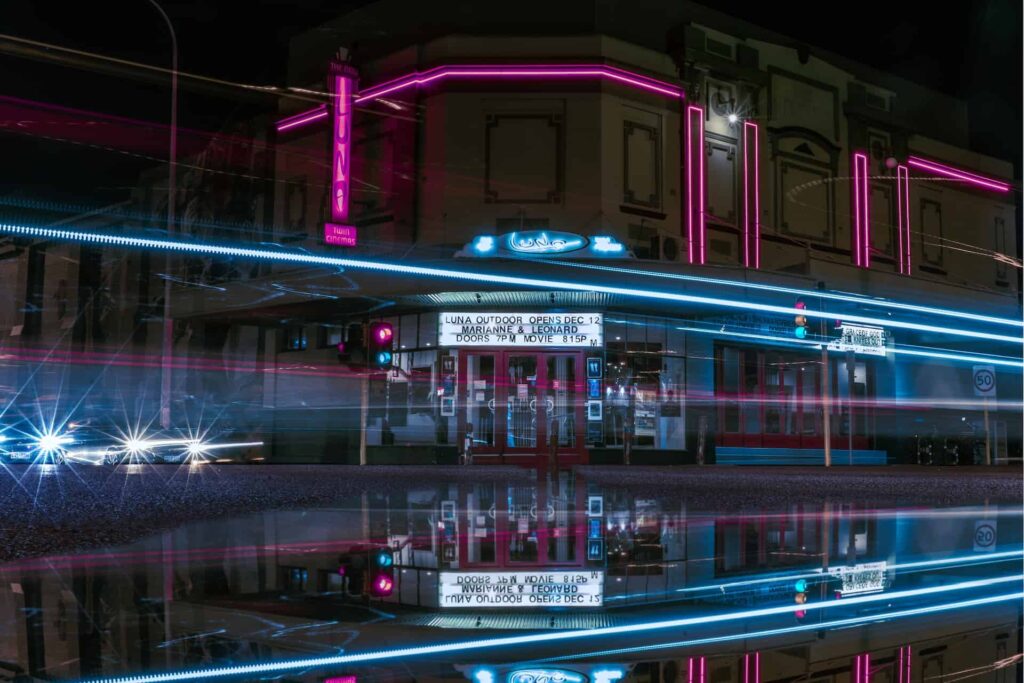 There are lots of things to do in Leederville, and while it may be just a little farther to the Perth CBD than the previous suburbs mentioned, at four kilometres away, it's not difficult to commute by bus or by train.
The median house price for Leederville may be more than $1 million, but if you're looking at renting, prices range around $400–$800 per week, which isn't bad for a suburb in a prime spot.
It's a suburb with rich food culture, especially when it comes to coffee. Leederville is home to multiple cafés, so if you're big on caffeine, that will definitely be an important factor to consider.
10. Mount Lawley
Mount Lawley is one of the largest suburbs on this list and home to more than 11,000 people.
The presence of the Edith Cowan University and its Western Australian Academy of Performing Arts campus means there's an abundant student population, making the place full of youthful energy.
It's a cultural hub with restaurants of multiple cuisines around the area, vintage stores, and bookshops to explore. But if you're seeking for a more novel activity, you can attend some of the events and shows in the Astor Theatre.
Essential Statistics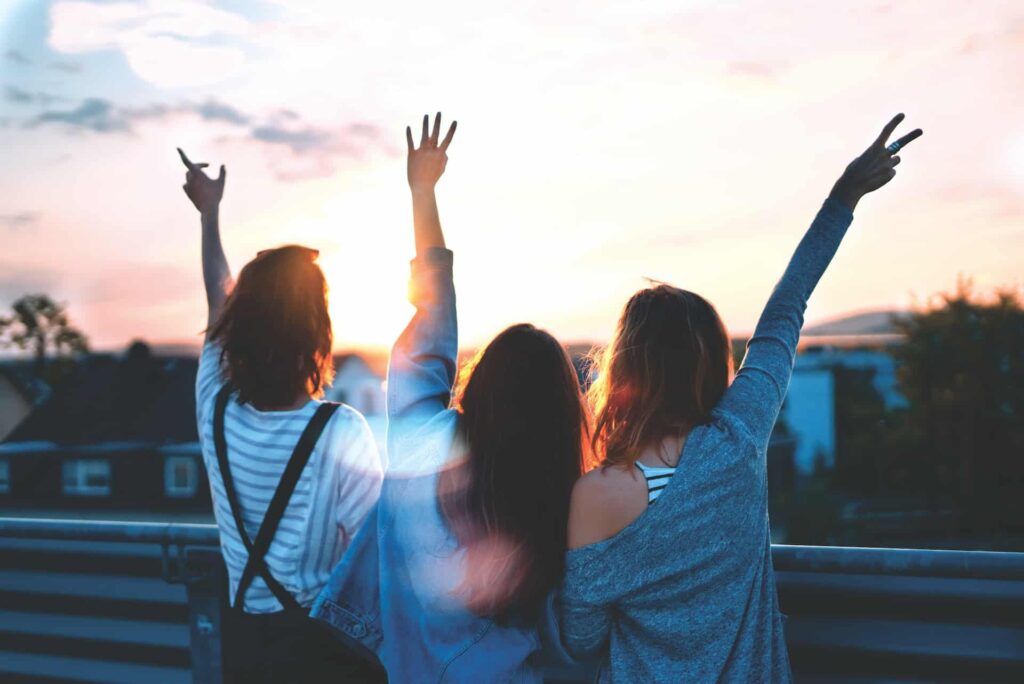 You may want to know essential numbers about crime rates and demographic data before making your decision. We've collected pertinent data we think will be most helpful to you.
Income and Housing
One of the most essential deciding factors in choosing a suburb are housing and rental prices.
In the table below we've listed down the median house price, the renter percentage, and the average weekly income for each suburb.
Rent prices vary based on the kind of property you're looking to rent, and with the current rental crisis around the country, rent prices continue to remain unstable.
| | | | |
| --- | --- | --- | --- |
| Suburb | Median house price | Renter percentage | Average weekly income |
| Crawley | $1,250,000 | 65% | $952 |
| City Beach | $2,400,000 | 14% | $1,632 |
| Swanbourne | $2,000,000 | 28% | $1,490 |
| Cottesloe | $2,850,000 | 32% | $1,479 |
| Fremantle | $1,075,000 | 46% | $1,144 |
| Highgate | $994,000 | 64% | $1,015 |
| Northbridge | $1,390,000 | 71% | $1,022 |
| Victoria Park | $730,000 | 54% | $1,037 |
| Leederville | $1,060,000 | 44% | $1,279 |
| Mount Lawley | $1,200,000 | 39% | $1,262 |
Crime Rates and Population
Crime rates are essential to know when choosing a place to live in. We got data from the Perth Crime Map and noted the crime rate per 100 people.
This rate, of course, is relative to a suburb's population, so it's essential to take into account the population rate of the suburb as well.
| | | |
| --- | --- | --- |
| Suburb | Population (2021) | Crime Rate/100 people |
| Crawley | 3,975 | 1.2 |
| City Beach | 6,805 | 1.4 |
| Swanbourne | 4,592 | 1.4 |
| Cottesloe | 7,750 | 1.5 |
| Fremantle | 9,251 | 9.5 |
| Highgate | 2,326 | 5.7 |
| Northbridge | 1,420 | 53.8 |
| Victoria Park | 9,334 | 5 |
| Leederville | 3,686 | 5.4 |
| Mount Lawley | 11,328 | 5.4 |
Education
You may be looking to build a family or to move with your family. We collected data to give you the number of preschools, primary schools, high schools, universities, and colleges.
| | | | | |
| --- | --- | --- | --- | --- |
| Suburb | Preschools | Primary schools | High schools | Universities and colleges |
| Crawley | 2 | 6 | 4 | 2 |
| City Beach | 2 | 5 | 6 | 2 |
| Swanbourne | 2 | 6 | 6 | 2 |
| Cottesloe | 2 | 6 | 5 | 2 |
| Fremantle | 2 | 5 | 6 | 2 |
| Highgate | 2 | 6 | 6 | 2 |
| Northbridge | 2 | 6 | 6 | 2 |
| Victoria Park | 2 | 6 | 8 | 2 |
| Leederville | 2 | 6 | 7 | 2 |
| Mount Lawley | 2 | 7 | 7 | 2 |
Choosing the Best Suburb for You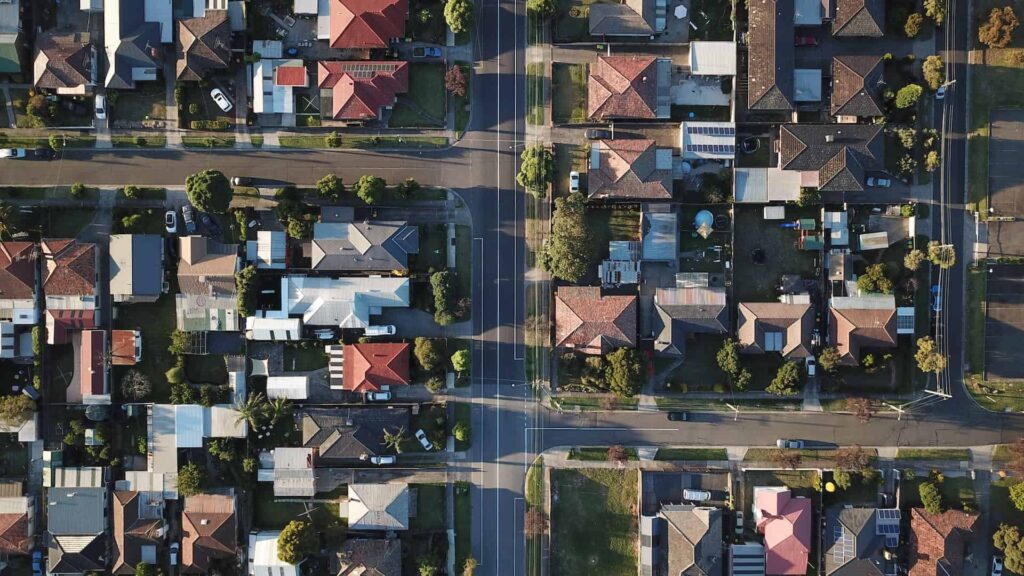 Our Verdict:
What counts as the best is subjective, but we recommend that you choose a suburb that ranks low in crime rates for your own safety and security.
Coastal suburbs are generally safer than city suburbs, but the former has higher median house prices, and it will also be a bit farther from the Perth CBD.
When it comes to choosing a new place to live in, the most important factor to consider will be your budget.
While we've noted down the median house price for the suburbs above, it's possible that you're looking to rent a place instead of owning a house.
The renter percentage varies in each suburb, but with vacancy rates falling and rental rates rising because of the recent rental crisis, we suggest working with a real estate agent to make things easier for you.
A real estate agent can streamline your search to the specific features you want in a place and work within your budget, regardless of whether you're looking for a place to rent or a house to buy.
But if you're looking to buy a house, a mortgage may help you get the home of your dreams at a realistic rate and time frame for you.
Regardless of whether you're buying a house or renting, the current state of the Australian real estate market makes it challenging to finalise your options, and this is where working with a financial advisor may be of benefit to you.
We know that choosing the best suburb in Perth for you to live in can be a difficult decision to make, so we hope this article was able to help you.
But if you still have doubts about moving to Perth, then we can assure you you'll find unique things and experiences here you won't find elsewhere in Australia.