Categories >
Guides and Tips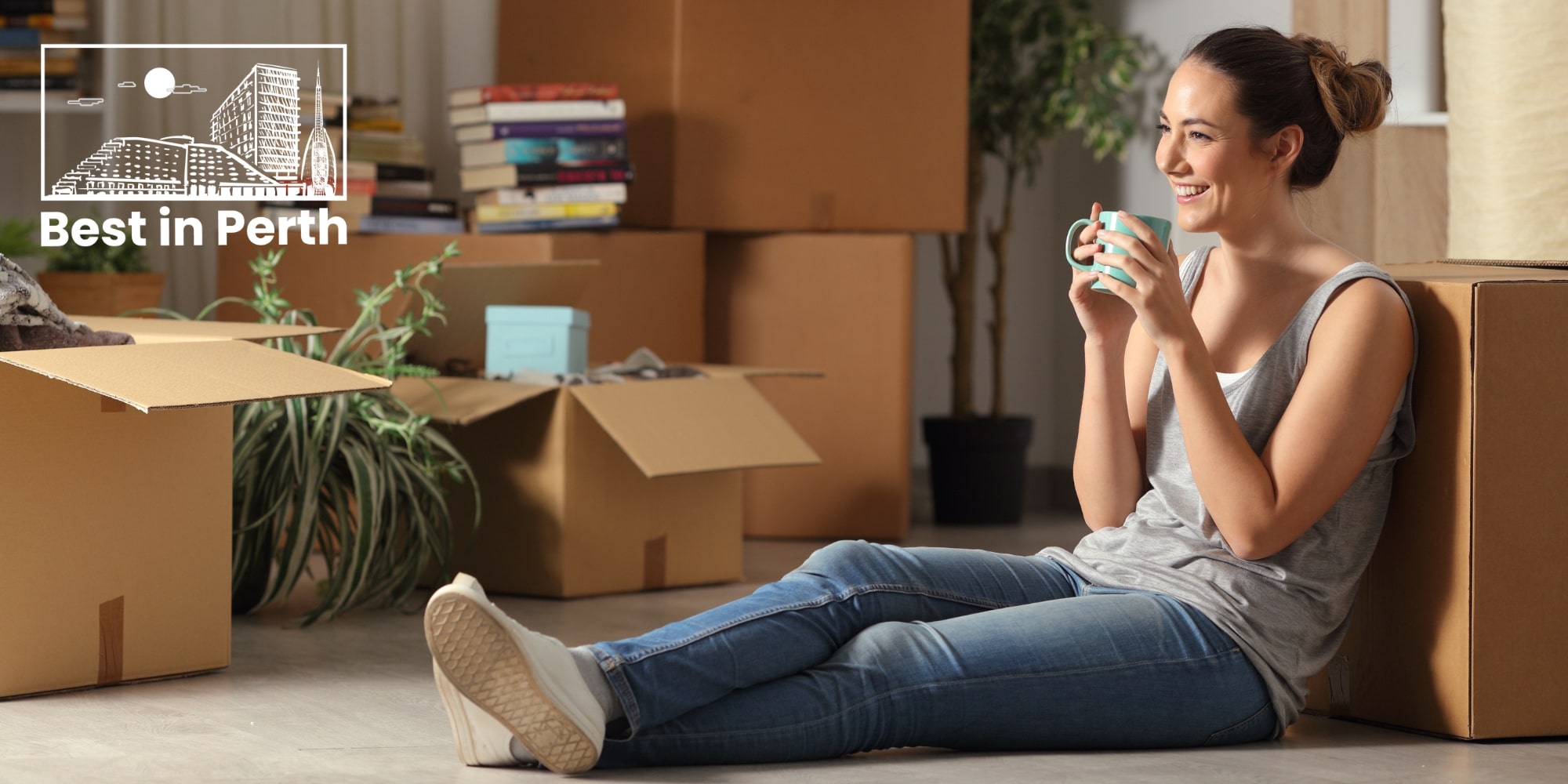 The Allure Down Under: Why Do Kiwis Move to Perth?
Did you know that the term 'Kiwis', a popular nickname for New Zealanders, got its start in the 1900s when clever cartoonists used the kiwi bird to represent the country?
During World War I, New Zealand soldiers were also affectionately called 'Kiwis', and the name just stuck. Soon enough, all New Zealanders proudly embraced this catchy moniker!
Today, many Kiwis are reportedly making a beeline for Western Australia and Perth. If you're itching to know why, read more to explore their fascinating journey to the city!
Why do New Zealanders relocate to Perth?
Kiwis move to Perth for a variety of reasons. This likely involves the city's sunny beaches, abundant job prospects, affordability, handy healthcare, cultural attractions, and more.
Sunny Climate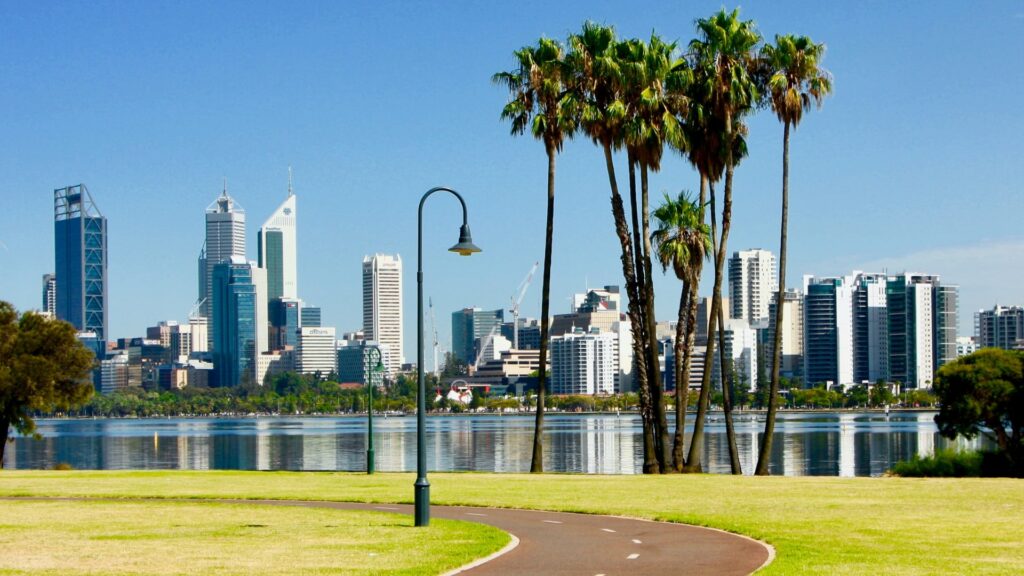 Living in Perth is like being in perpetual summer. With all that Mediterranean goodness, Kiwis looking for a sunny lifestyle hit the jackpot there.
And you know what's even more incredible? Perth gets over 3,000 hours of sunshine every year. Think about the endless number of activities you can do on a hot day all year round!
But apart from the sunny weather, Perth's social scene is buzzing too! We reckon that the sunshine just makes a lot of hobbies and explorations better.
You've got outdoor events, music festivals, and those vibrant markets. It's like one big, never-ending party in the sun! Whether you're into live music, food festivals, or just kicking back at a beachside café, we feel Perth's got something to tickle your fancy.
Pro tip:
Don't forget your sunscreen! Perth's sun means business, and you don't want to end up looking like a lobster after a day at the beach.
So slap on that SPF and reapply it every 2 hours to combat those strong rays and make your dermatologist (dermatologist Perth) proud!
Beautiful Beaches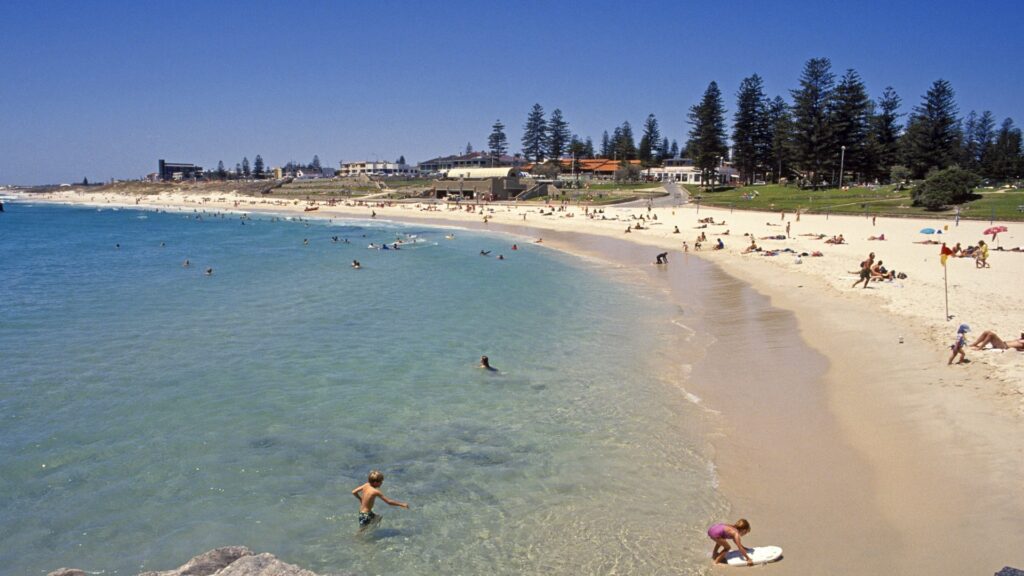 Kiwis move to Perth for one pretty big reason—the city's got an absolute bounty of stunning beaches! These slices of paradise are a stone's throw away from home, with pristine Western Australian coastlines, powdery white sands, and crystal-clear waters.
First of all, you've got gems like Cottesloe Beach, which is like a Mecca for beach lovers. The sandy stretch seems to go on forever, and the waves are perfect for surfers of all levels.
But what we believe really seals the deal is the relaxed vibes and those beach restaurants and cafes—it's the real Aussie beach culture experience!
And then there's Scarborough Beach. This place is a hub of activity, with some of the best surf breaks in the area!
Sunsets in Scarborough? We also think they're out-of-this-world. You'll be soaking up the surfing culture here faster than you can say 'stoked'.
Now, if you're looking for something a bit more serene, Rottnest Island's your spot. There are no cars allowed and plenty of hidden coves for snorkelling, so it's a snorkeller's dreamland.
Oh, and those cute quokkas running around? We love that they're a bonus delight, but make sure you don't touch them for their safety and yours!
City Beach is another classic for us. It's where the locals love to picnic and fire up the BBQ. You'll get those postcard-perfect Indian Ocean views to top off your day with friends and family.
Pro tip:
It's super important to be a good steward of the environment when you're at any Perth beach. Use the proper bins for your trash, and don't leave any mess behind.
And when it comes to the local wildlife, let's give them some space. Don't mess with their nests or disrupt them in their natural habitats. Let's keep the city's coastal spots beautiful and ecologically balanced for our kids and grandkids to enjoy!
Numerous Outdoor Activities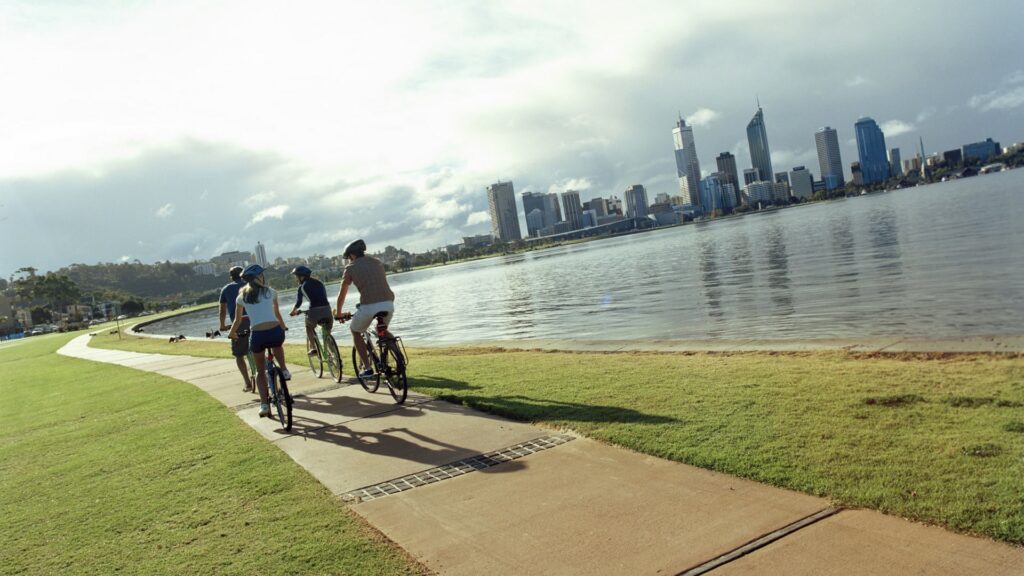 With pristine beaches, lush parks, and the gateway to Western Australia's natural wonders, it's no wonder Kiwis flock to Perth for numerous outdoor activities.
Apart from a lot of sunshine, Perth's winters are mild too. So if you're anything like us and appreciate the feeling of warmth on your skin, this place is paradise!
Whether you love sunbathing, exploring scenic parks, or hiking in the nearby hills, there's no shortage of opportunities to appreciate the great outdoors. What's more, Perth offers countless parks and nature reserves for biking, hiking, and picnicking.
Kings Park, in particular, is a favourite among locals and visitors alike, offering stunning views of the city, botanical gardens, and plenty of walking trails. For us, there's nothing quite like a Sunday stroll in the fresh air while taking in breathtaking views.
But for those who want to explore a bit further afield, Perth also seems like the perfect gateway to the natural wonders of Western Australia.
The Pinnacles, Rottnest Island, Margaret River wine country, and countless other destinations are within a few hours' drive. There's a real sense of adventure here, and you can plan weekend getaways to experience the unique landscapes and wildlife.
Pro tip:
Kings Park and Botanic Garden is such a fantastic spot, not just for picnics and leisurely strolls but also for some incredible stargazing!
You can keep an eye out for cool events at the Perth Observatory, or you could always grab a blanket, find a comfy spot on the grass, and gaze up at the beautiful night sky—it's a perfect place to enjoy the stars with a special someone!
Lower Cost of Living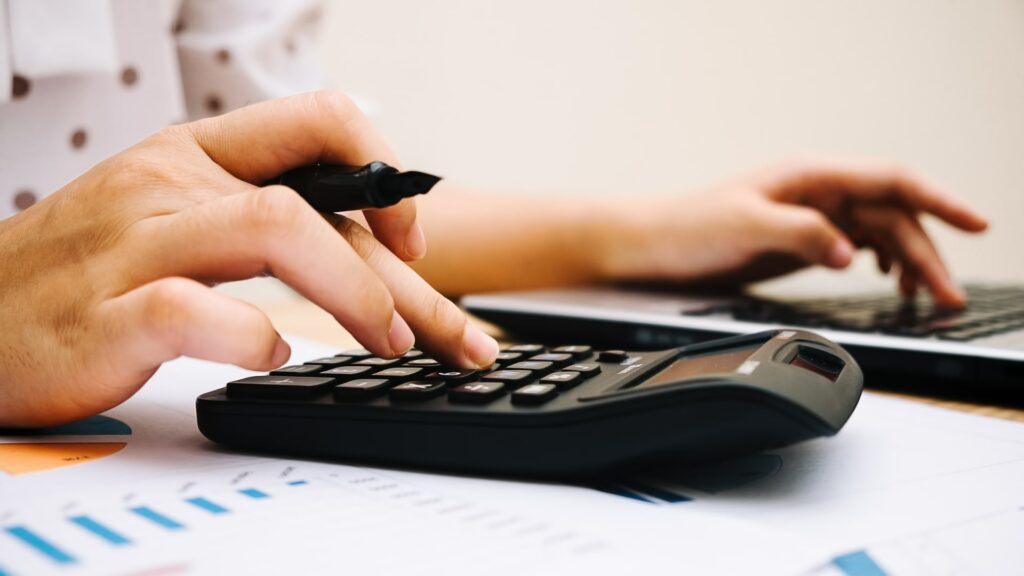 Worried about the costs? While Wellington, New Zealand's capital, can cut you some slack in terms of dining and transportation, Perth offers more housing variety and generally higher salaries, making the latter an attractive destination for many Kiwis.
Now, let's put these cities under the financial microscope and see what the numbers have to say. This is based on the data we got from Numbeo and other online sources:
| | | |
| --- | --- | --- |
| Expenses | Perth, AU | Wellington, NZ |
| Meal at an Inexpensive Restaurant | $30 | $23.02 |
| 3-Course Meal for 2 at a Mid-Range Restaurant | $150 | $124.33 |
| One-way Ticket (Local Transport) | $4.50 | $3.91 |
| Monthly Pass (Regular Price) | $175.25 | $140.26 |
| Taxi 1-hour Waiting (Normal Tariff) | $85 | $92.09 |
| Gasoline (1 litre) | $1.98 | $2.67 |
| Apartment (1 bedroom) in City Centre | $2,697.23 | $2,328.32 |
| Apartment (1 bedroom) Outside of the Centre | $1,974.59 | $2,099.99 |
| Apartment (3 bedrooms) in City Centre | $3,975.40 | $3,948.90 |
| Apartment (3 bedrooms) Outside of the Centre | $2,895.73 | $3,272.84 |
| Monthly Utility Costs (including electricity, heating, cooling, water, and garbage) for an 85 sq metre apartment | $372.29 | $272.80 |
| Average Monthly Nett Salary (After Tax) | $5,144.30 | $3,826.27 |
When dining out, Wellington has a few wallet-friendly options up its sleeve. But when you swing over to Perth, the city is a culinary playground with many dining choices that can satisfy any craving—including those swanky spots perfect for special occasions.
Now, when it comes to getting around, Wellington seems to have a bit of an edge in terms of public transportation costs.
However, we say don't count Perth out just yet! The city boasts an extensive public transportation system known for being reliable and super convenient.
Housing is another aspect where Perth shines. You see, Perth doesn't just offer you a place to live; it offers you a bunch of choices, whether you're after a cosy 1-bedroom pad or a spacious 3-bedroom apartment in the middle of the city.
Yes, accommodation prices in Perth may be a tad higher than in New Zealand, but you know what they say—variety is the spice of life!
Now, the table might suggest that Wellington has the upper hand when it comes to utility costs. But there's a catch: While Perth might put a little more strain on your utility budget, those larger paychecks it offers might still make up for it.
So, while you might pay more for electricity and water, you'll likely have more cash in your wallet to give its arts, culture, and nightlife a peek.
And if you need a lift or want to fill up your tank, Perth's got you covered! Taxi services and gasoline prices in Perth won't leave you high and dry. In our opinion, this is perfect for those who rely on personal wheels for their daily adventures.
Last but not least, Perth proudly flaunts a higher average monthly nett salary. This is like a financial cushion, helping to soften the blow of those higher living costs. So if you're after better earning potential, we've got a hunch that Perth is calling your name!
Pro tip:
It's best to keep an eye out for Perth's awesome free and low-cost events. From outdoor movies in the summer to music festivals and art exhibitions, there's always something fun happening without you needing to break the bank.
Also, you can save money by embracing the farm-to-table lifestyle by shopping at local farmer's markets. Discover fresh produce and unique artisanal products while supporting small businesses—it's a win-win for your taste buds and your wallet!
Excellent Job Opportunities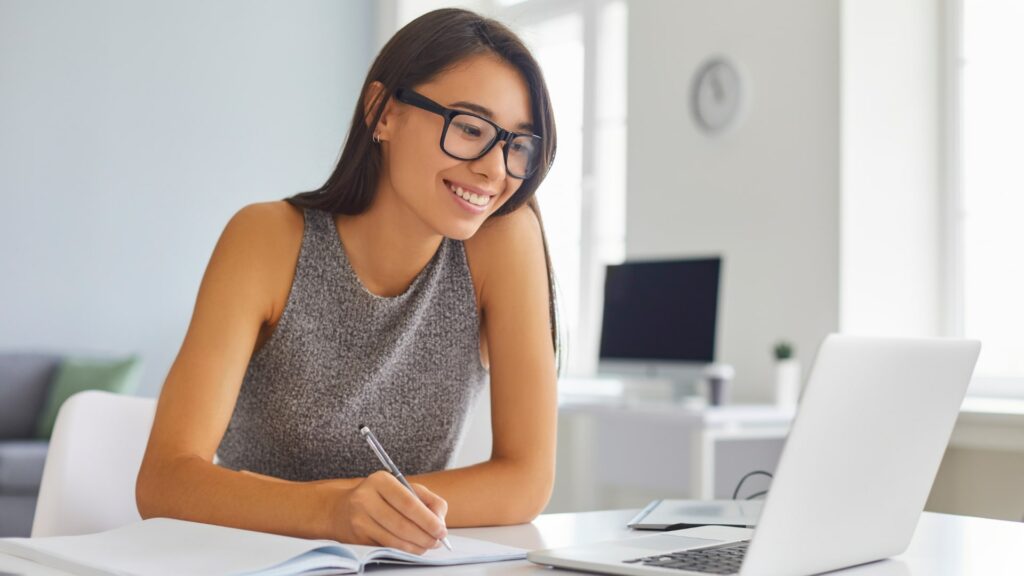 Many Kiwis are drawn to Perth for its great job opportunities and work-life balance. With a diverse economy beyond mining, a welcoming atmosphere, and natural beauty, it's an ideal place to pursue career goals while enjoying a strong sense of community.
So forget what you've heard about Perth just being about mining—the job market here is incredibly diverse! The city's got something for every professional, from healthcare and education to tech and tourism.
What's even better is that Perth offers an excellent work-life balance. We love that the city is known for its relaxed pace, allowing you to pursue your career goals without sacrificing precious moments with your loved ones.
We feel that this is a total win for the Kiwis. Perth seems to promise a happy and healthy lifestyle, especially for folks planning to stay in the city over the long haul.
Job satisfaction in Perth is off the charts as well! We think that the city's warm and friendly atmosphere makes it a great place to work. You can chase those career goals while being part of a tight-knit community.
And let's not forget the city's amazing natural beauty. Perth's got stunning beaches, parks, and outdoor activities that'll help you recharge and reconnect with loved ones after a long day at work.
Pro tip:
When you're job-hunting in Perth, don't forget to network. It's best to join local events and professional groups and connect with other Kiwis who've already made the move.
In our opinion, building a strong professional network can open up some fantastic job opportunities and help you settle into the community with ease.
Quality Education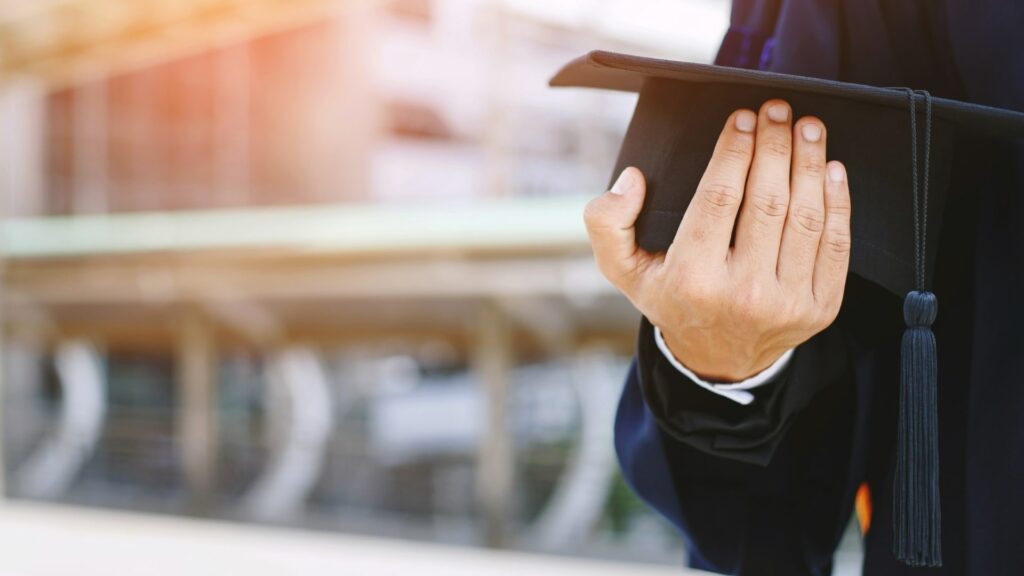 A lot of Kiwis are flocking to Perth for its top-notch education system. Perth offers a diverse range of schools, colleges, and universities that cater to students of all ages and backgrounds, from primary and secondary to tertiary education.
Many believe Perth's schools and universities are all about maintaining high standards. The city offers a wide range of programmes, from cutting-edge STEM degrees to creative arts.
We also feel that this is a big deal for Kiwi families who want the best for their kids. Whether your kiddo is interested in engineering, computer science, or the fine arts, there's something to make everyone happy.
But that's not all. Perth is relatively safe too—a bunch of its suburbs, like Dalkeith, Floreat, and Lower Chittering, are known for their low crime rates. In our opinion, many students can focus on their studies here without too much fear.
When it comes to higher education, Perth also shines. The city is home to universities like the University of Western Australia, Curtin University, and Murdoch University, which are world-class.
And we think it's not just students who win here. There are plenty of awesome job opportunities for talented professionals too, making it a victory for everyone.
What's more, let's not forget about the cultural melting pot that's Perth. The city's diverse environment is a massive bonus for international students—this can make them feel at home and encourage a cool exchange of ideas and experiences.
Pro tip:
When you're scoping out Perth's educational options, it's recommended to visit the campuses and chat with students and faculty.
This hands-on approach can give you a real sense of what the academic vibe is like and help you make some smart choices about your education journey in Perth.
Great Healthcare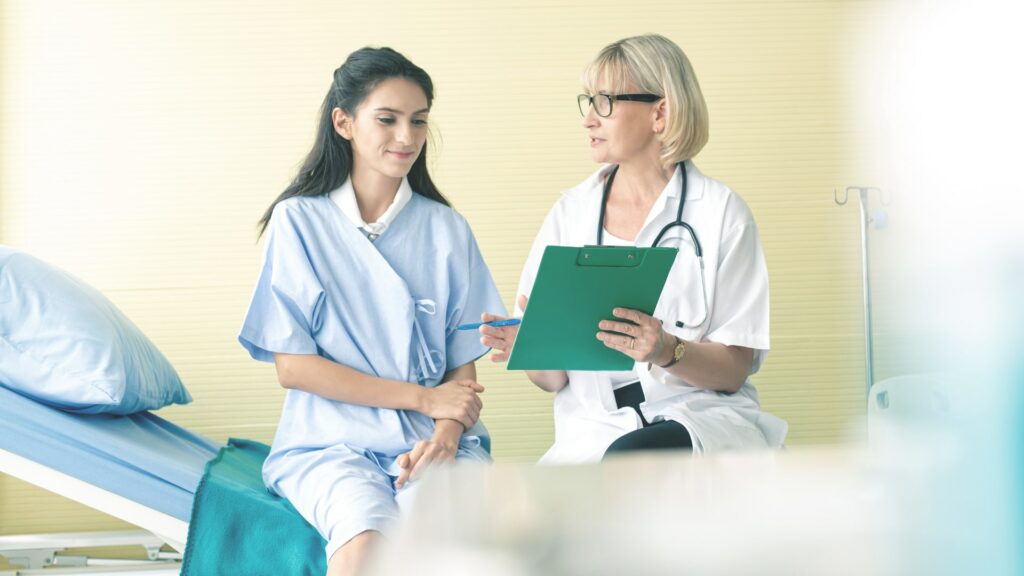 Perth's healthcare is a game-changer, offering top-notch services that stand out. While New Zealand's healthcare is commendable, Perth takes it up a notch by providing exceptional healthcare that's largely free.
Australia is known for its quality and accessible healthcare system. A recent study by UK healthcare recruiter ID Medical ranked Australia 13th out of 24 OECD (The Organisation for Economic Co-operation and Development) countries—not too shabby!
Australia also splurges about 9.1% of its Gross Domestic Product (GDP) on healthcare, just a tad more than New Zealand's 9%. As a result, Aussies tend to outlive Kiwis by about a year on average—we think they must be doing something right!
For many, Perth's healthcare system is also high-quality because of its world-class hospitals, cutting-edge medical know-how, and a bunch of dedicated professionals who are all about giving Kiwis the best care they can.
And whether you're in for a regular check-up, some specialised treatment, or even if you need urgent care, Perth seems reliable enough.
The city promotes an active lifestyle with loads of outdoor activities and fitness options to maintain your health. And let's not forget about the fresh air and the beautiful natural surroundings in Perth. We feel they make it a breeze to live a healthy, balanced life!
Of course, New Zealand's healthcare system is praiseworthy too. This country offers free or low-cost public healthcare. In Perth, the folks have a similar commitment to quality, but we think you often don't have to break the bank for it.
Pro tip:
When you're making the move to Perth, don't forget to sort out your health insurance. Having comprehensive health coverage is essential to access the top-notch healthcare system in the city.
Vibrant Arts and Culture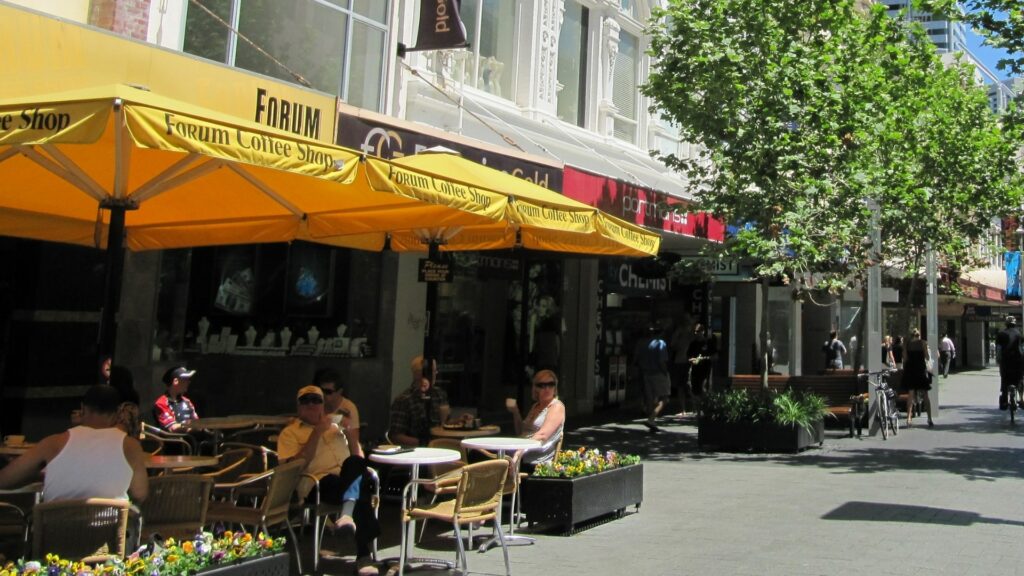 Many Kiwis are keen to make the move to Perth due to its vibrant arts and culture scene. The city is a welcoming haven for artists and art enthusiasts from all walks of life, creating a diverse and exciting cultural tapestry.
One spot we can't recommend enough is the Perth Cultural Centre. It's home to the Art Gallery of Western Australia, the Western Australian Museum, the State Library, and the Perth Institute of Contemporary Arts, making it a one-stop destination for art and history!
And when it comes to music, Perth's live music scene is a real treat. The city wholeheartedly supports local bands and musicians, so we reckon you might stumble upon a gig at a cosy bar or a lively music festival.
What's even more amazing is Perth's dedication to indigenous art and culture. The city pays homage to its Aboriginal heritage through art installations and events, providing a platform for these rich traditions to flourish.
Pro tip:
If you want to dive even deeper into Perth's arts and culture, we suggest checking out the workshops, classes, and exhibitions put on by local cultural organisations.
This way, you'll get to learn and create right alongside some seriously talented artists and artisans, which will totally boost your appreciation for the city's vibrant arts scene!
Proximity to Asia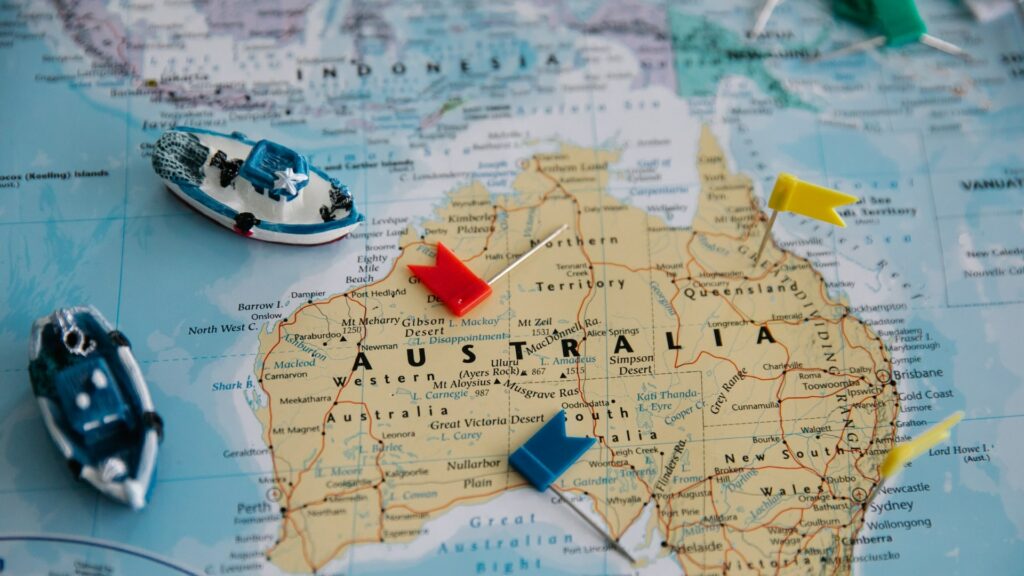 With its strategic location as Australia's westernmost capital city, Perth offers Kiwis an enticing proximity to Asia, making it a prime destination for travel enthusiasts and professionals alike.
For example, Bali, Singapore, Thailand, and more beckon just a short flight away from Perth, and we think the multicultural atmosphere and career opportunities further add to the city's appeal.
Imagine having the chance to enjoy mouthwatering street food in Bangkok, explore the lively markets of Hong Kong, or unwind on Bali's pristine beaches, all within just a few hours of travel—how convenient!
From authentic Asian restaurants that serve up delicious dishes to cultural festivals and events celebrating diverse traditions, Perth is like a melting pot of cultures too.
Not only that, but with the growing economic connections between Australia and Asia, Perth has also become a hot spot for professionals looking to broaden their horizons and make their mark. Maybe you should seize this opportunity as well!
Pro tip:
If you're planning a trip to Asia from Perth, it's smart to do your homework on visa requirements and travel restrictions for your destination well in advance.
Some countries might have specific entry rules for New Zealand passport holders, so we think it's crucial to stay informed to avoid any last-minute surprises.
---