Categories >
Guides and Tips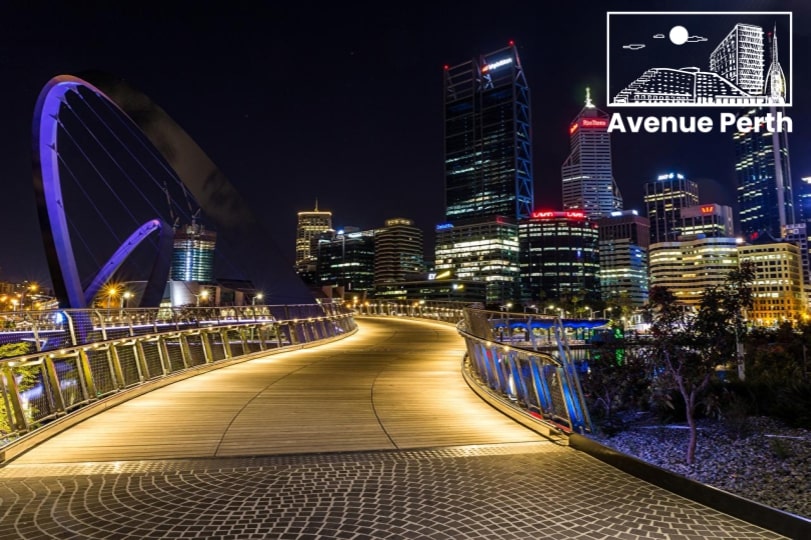 The Ugly Side of Living in Perth
Perth is the capital city of Western Australia and is home to more than two million people. It's a city made famous for its beautiful natural wonders, robust economy, sunny climate, and friendly people.
However, like any other city, Perth also has some negatives that anyone must learn about before deciding whether living in The City of Lights fits their lifestyle.
In this article, we'll talk about the few downsides that come with living in Perth and how they may affect you during your stay in the city.
What are the disadvantages of living in Perth?
The biggest disadvantages that come with living in Perth are the city's isolation, its high cost of living, and Perth's car-centric infrastructure.
We'll talk more about these three below as well as the other less noticeable downsides that come with living in Perth.
Perth is a very isolated city
It's unmistakable that one of the biggest downsides that comes with living in Perth is that you'll be living in one of the most isolated cities on the planet. In fact, Adelaide, the closest major city, is over 2,100 kilometres away from Perth!
Being so far from the rest of Australia leaves Perthites with few transport options for travel outside of the city. As of 2023, travelling by aeroplane is the only option you can use to travel to other major cities from Perth within a reasonable time.
Another consequence that comes with living in an isolated city like Perth is that any of your friends and family living outside of Western Australia will be less inclined to come visit you.
The long travel time to Perth means that in most family reunions, you'll most likely find yourself having to be the one who has to fly out of your city to spend some time with the rest of the family.
Furthermore, another problem that comes up due to Perth's isolation is that most goods and services, especially those not produced within Western Australia, tend to take longer to arrive in the city.
This also leads to some products sold in Perth becoming more expensive, as businesses have to spend more money and resources to transport them to The City of Lights.
This problem will be further discussed in the next section.
The cost of living in Perth is higher compared to most cities in Australia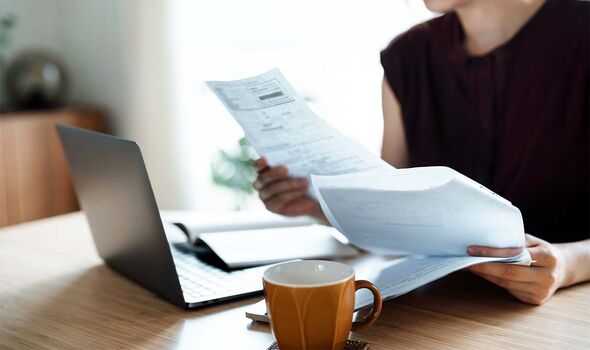 The biggest issue that comes up due to Perth's isolation is that its cost of living is higher than most cities in Australia. Considering Perth's capital city status, it's no surprise that you'll be spending more to enjoy a comfortable life in Perth.
As mentioned before, businesses have to spend more money to transport their products to the city. Unfortunately, rising gas prices have made this problem worse both for business owners and residents of Perth (ABC News).
Furthermore, power prices in Western Australia have also started to sharply rise after October 2022 (WAtoday). Higher power prices mean higher production costs, further raising the cost of living in The City of Lights.
Last but not least, Perth serves as the economic, cultural, and social hub of the entire state of Western Australia. As a capital city, Perth attracts more people than a regional city, leading to higher demand for goods and services.
Thankfully, not everything is doom and gloom when it comes to Perth's cost of living. That's because, despite Perth's high cost of living, it's still one of the cheapest capital cities to live in!
In fact, Perth only ranks 6th out of the 10 most expensive cities in Australia, being a cheaper place to live than famous Australian cities like Sydney and Melbourne (Budget Direct).
Additionally, Perth has the lowest inflation rate among all of Australia's capital cities (Financial Review). This means that while prices are high and on the rise in Perth, they won't be catching up to Sydney's headache-inducing prices anytime soon.
Perth is a car-centric city
Another disappointing thing about Perth is that it's still, first and foremost, a city built for cars. Some parts of the city, especially its outer suburbs, can only be accessed easily if you own a car or have someone who can drive you there.
While it's true that Perth has a solid public transportation network, it still pales in comparison compared to cities like Tokyo and even other Australian cities like Sydney.
According to 9News, at least 500,000 Perthites find it too far to walk to the nearest public transportation option available to them. This leaves them with no choice but to use cars if they want to arrive on time at their destinations.
Sadly, a major consequence that comes with being a car-centric city is that Perth is now experiencing worsening traffic congestion as the city undergoes rapid growth in its population.
According to ABC News, the daily cost brought by road congestion may balloon up to $10.5 million by 2031 if not resolved immediately.
Thankfully, Perth's local government has finally noticed the problem and is actively taking steps to shift Perth away from car-centric policies.
Perth has recently launched several construction projects to further improve its public transportation infrastructure.
One of the landmark projects launched by the city is the construction of the Morley-Ellenbrook train line, which will connect the city's northeast suburbs to the Perth CBD (METRONET). It will begin operation in 2024.
Perth's climate makes the city very hot in certain months of the year
If there's one particular thing I like about Perth, it's the city's warm and sunny climate. The weather in Perth is calm on most days of the year, and we barely encounter heavy rains in the city except in the winter season.
Unfortunately, Perth can be too sunny sometimes, which leads to us experiencing unbearably hot days!
Perth has a Mediterranean climate. Under this climate, the city has an average annual maximum temperature of 24.8°C (76.6°F).
However, Perth can sometimes experience temperatures of up to 41.8°C (107.2°F) during the summer season, which is between December and February.
While summer is the best time to enjoy outdoor activities due to the lack of rainfall, it's also the time when heat waves occur. If you're not prepared, the risk of suffering from heatstroke can be a real possibility.
That's why if you plan to live in Perth, it's important to stay hydrated at all times, especially during the summer season. It's also essential to wear sunscreen if you plan to go out at noon to avoid contracting sunburns.
Some parts of the city are prone to bushfires
Another unfortunate problem that Perth regularly encounters due to its warm and dry climate is bushfire, which occurs every year.
Because rainfall in Perth is very uncommon during the summer season, vegetation in the many bushlands surrounding the city tends to dry up quickly, making it highly likely to catch fire.
And because Perth tends to experience windy days during the summer, any small fire can quickly spread before anyone even notices it.
Sadly, this problem is here to stay and will only worsen due to the effects of climate change.
According to the Climate Council, the number of heatwave days in Perth has increased by 50% since 1950. This has led to a higher number of bushfires occurring around the city.
In 2014 alone, bushfires in Perth Hills caused more than $15 million in damage to properties in the area and led to the death of an individual.
Currently, the most bushfire-prone areas of Perth are Kalamunda, Perth Hills, Lesmurdie, and Gooseberry Hill (WAtoday).
Should you ever decide to live in the suburbs I've mentioned here, my advice is to always listen to the proper authorities on what to do during a bushfire and to always keep your property clean of debris like dead leaves and shrubbery.
Perth has the slowest Internet speed among Australia's capital cities
A less serious yet still very painful downside that comes with living in Perth is the city's subpar Internet speeds. According to ABC News, Perth only has an average Internet speed of 7.1 mbps, the worst among all capital cities in Australia.
That places Perth among the cities with the worst Internet speeds in the country. For comparison, the national average Internet speed is 8.8 mbps.
The article I cited earlier further states that the biggest cause for Perth's slow Internet speed is its reliance on fibre-to-the-node (FTTN) connections rather than fibre-to-the-premises (FTTP) connections.
For a quick explanation, FTTP is very fast since it connects an address directly to the Internet purely through a fibre-optic cable. However, a downside to this connection is that it's more expensive to build.
Meanwhile, FTTN infrastructure is cheaper to build since it uses a combination of optic fibre and copper wires to transmit information. However, copper wires are less efficient at transmitting information, which in turn slows down your Internet speed.
Let's hope that Perth's local government will finally take notice of this issue because a fast and reliable Internet connection is essential nowadays for the continued growth of the city.
Shops in Perth tend to operate within very limited business hours on weekends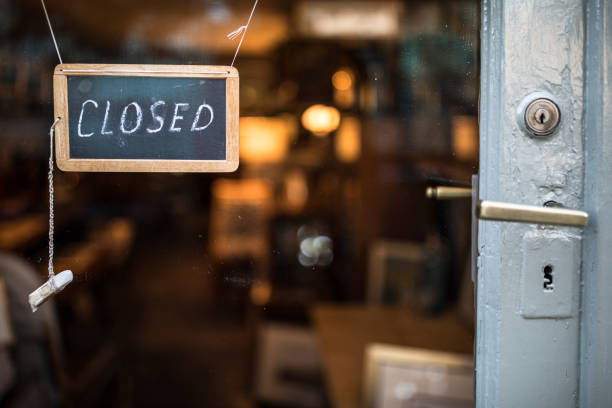 Another slightly annoying thing about Perth is that most shops in the city tend to operate within very limited business hours on weekends. This is especially true on Sundays when most businesses open no earlier than 11 AM.
And while businesses may prefer to open their doors earlier, the law explicitly prevents them from doing so.
According to the Small Business Development Corporation, Western Australian trading hour laws require businesses in Perth to operate only between 8 AM and 5 PM on Saturdays and 11 AM and 5 PM on Sundays and public holidays.
This applies to all businesses except for special ones like pharmacies, auto parts shops, and hardware stores. Even then, these businesses must first apply for a special certificate before they're allowed to operate longer than the mandated hours.
While I understand that these laws are made to ensure fair competition among businesses and to protect employees, they also make it harder for us Perthites to buy everything we need for our weekly grocery runs.
An unfortunate side effect that comes with these laws is that they also convince more and more buyers to forego supporting their local store and instead buy everything they need online, which is accessible 24/7 (WAtoday).
In the long run, Western Australia's trading hour laws may hurt its local businesses rather than help them.
---