Categories >
Guides and Tips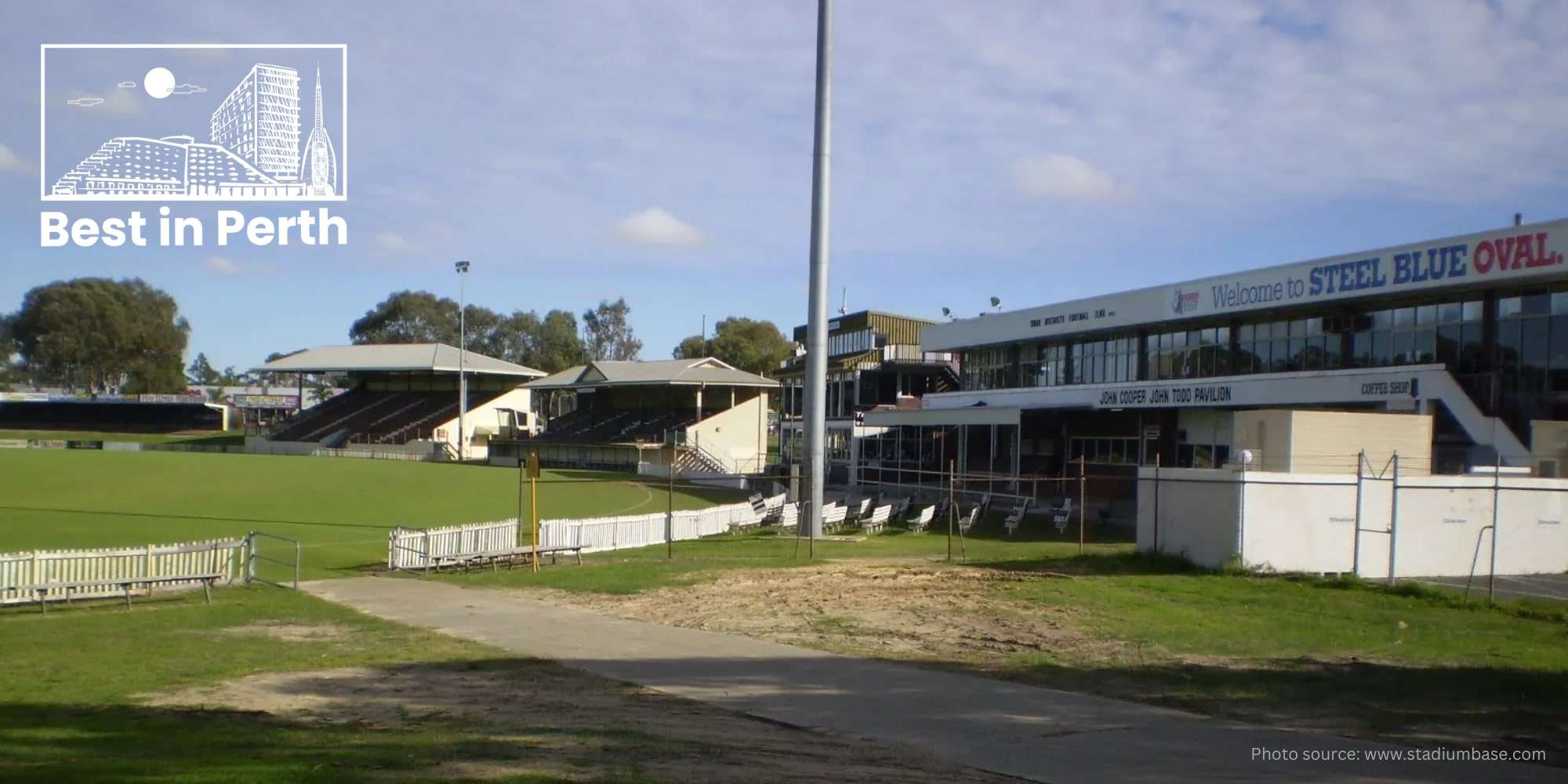 Best Things to Do in Bassendean, Perth
Searching for the best things to do in Bassendean, Perth? We've listed several fun activities around the area that you can see or do for a fulfilling visit.
What Activities to Explore in Bassendean
Here are some of the best things to do in Bassendean, Perth:
Visit the Railway Museum
Buy from the Twilight Bassendean Markets
Have a picnic at the Sandy Beach Reserve
Explore The Academy of Taxidermy
Shop at The Tasty Pear
Watch a game at the Bassendean Oval
Bring an artwork to the Framing on Jubilee shop
Of course, it's best to look for some travel tips before you proceed. Prepare for a day of dynamic and relaxing activities when you check these out in detail below.
Visit the Railway Museum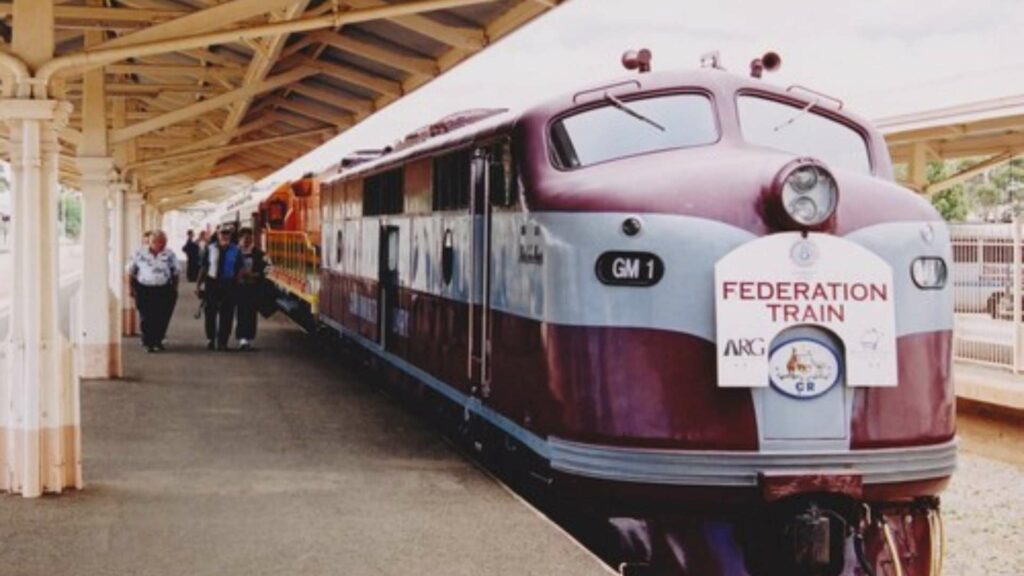 Website: http://www.railheritagewa.org.au/
Address: 136 Railway Parade, Bassendean WA 6054, Australia
Contact Details: +61 8 9279 7189
Opening Hours: Wednesday: 1:00 PM – 4:00 PM, Sunday: 1:00 PM – 5:00 PM
Fees: $8 to $10 (All Tickets), Free to $5 (Children), $25 (Family)
If your kids have a wild imagination and love to play with trains, then they might adore the Rail Heritage Museum in Perth.
Of course, we believe adult rail enthusiasts may also appreciate the collections here. Some of the trains are more than 100 years old!
This museum seems to go beyond being a look-and-see location. In our opinion, this would feel like a time travel point – it's a participatory site with plenty of opportunities to see how these looked in the past.
Guests will learn a lot, with every collection including items from every period of railroad history. There are bedrooms, baths, and toilets on many trains for everyone's convenience as well.
Vehicles, including carriages, wagons, and locomotives, are on display outside under the main roof, so everything's a visual feast. Like an art gallery, it has a large number of pictures and miniature displays indoors, too.
For special celebrations such as birthdays, we think many children will adore hiring the 1947 Australind buffet car as well as the dining car.
And if you like exploring gift shops, you can visit theirs without paying to enter the museum. This is handy if you're just interested in buying books, presents, or souvenirs.
Keep in mind that on their annual open days, which usually happen in May and October, they draw over a thousand visitors. Because of this, we advise people to come early to avoid the crowds at peak hours.
Note that they're open only on Wednesdays and Sundays, so plan your trip ahead to maximise your experience with minimal trouble. If possible, we advise pre-booking your visit to ensure your slot.
Purchase from the Old Perth Road Twilight Bassendean Markets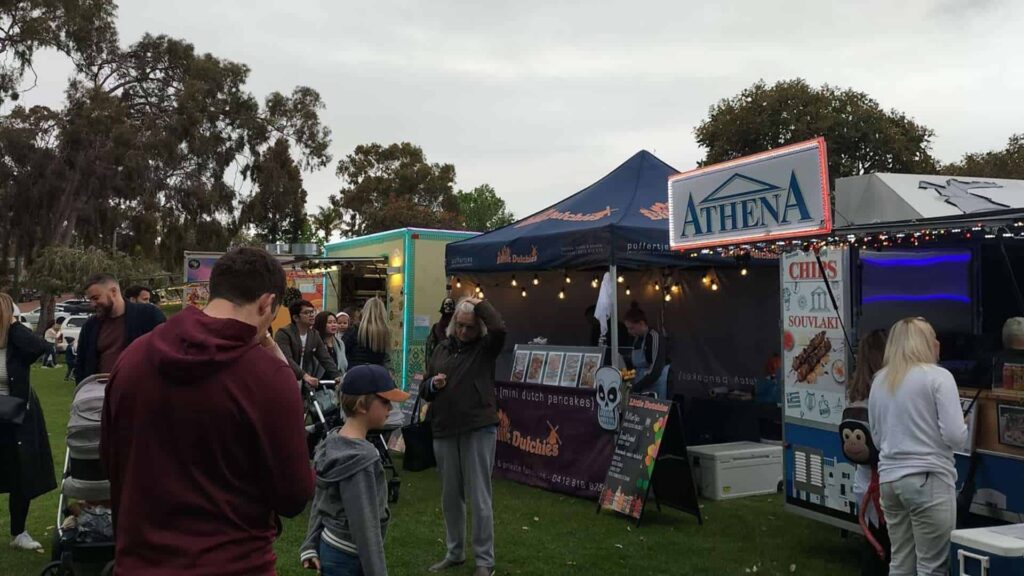 Website: https://www.facebook.com/Bassendeanmarkets
Address: Bic Reserve, Bassendean WA 6054, Australia
Contact Details: +61 466 388 451, info@bassendeanmarkets.com.au
Opening Hours: Usually on the last Saturday of the month
At the Old Perth Road Twilight Bassendean Markets, you can enjoy a night filled with tasty treats, unique crafts, and more. The setting looks ideal for all ages.
The tiny but well-known community market has food vendors and stallholders – around 60 to 100 of them! They sell locally made arts, crafts, artisan goods, gourmet food, and fresh vegetables.
This market brings the town centre to life with entertainers and musicians, too. For us, they make the market an ideal choice for a fun and productive night out.
But when it starts to warm up, the popular monthly market in Bassendean moves its schedule from time to time. For example, they reschedule from Sunday mornings to Saturday evenings.
Note that their twilight season runs from 4:30 pm to 8:30 pm from October to April, and their morning season is from 9 am to 1:30 pm from May to September. There are no markets in January.
Overall, we suggest checking their updates in advance, so you can mark your calendar for their next event.
Enjoy a Picnic at the Sandy Beach Reserve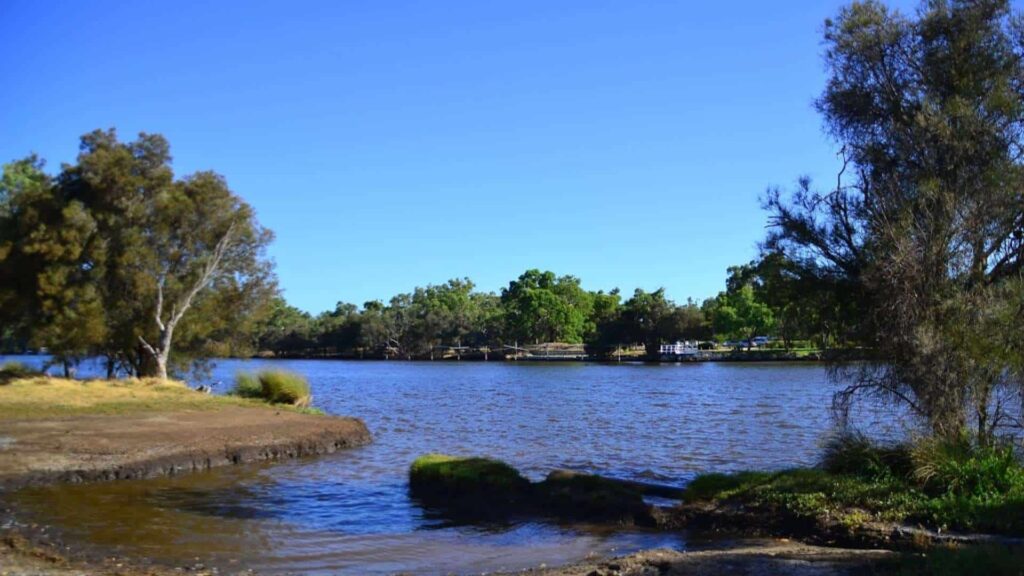 Website: https://www.bassendean.wa.gov.au/
Address: 203 West Rd, Bassendean WA 6054, Australia
Contact Details: (08) 9377 8000, mail@bassendean.wa.gov.au
Opening Hours: Open 24 hours
Looking for the perfect place to catch up with family and friends? The Sandy Beach Reserve may just be what you're looking for.
There are many trees to provide ample shade, so this location is among the suburb's top natural open spaces. There's a lot of greenery that your eye doctor would probably advise you to see every now and then.
We think this is a nice picnic location with access to the Swan River, too. It has outdoor BBQ amenities, a playground for kids, and toilets for your convenience.
The largest play structure at the playground, which includes 2 slides, smaller towers, and bridges connecting them, serves as the playground's focal point.
The younger children and those who don't enjoy heights should use one of the slides, while thrill-seekers may use the other.
Just know that there's water play, messy play, and lots of nature-based play on various white sand and coarse red stones at this park. Keep a good eye on the little ones so they can avoid needing an ambulance or pain specialists in the future.
As such, be prepared for your children to get dirty and muddy, and bring some extra clothes and towels.
If you're fond of dog beaches, you'll be happy to know you can also walk your furry friends here. Not to mention, the Sandy Beach Reserve is also close to the Bassendean shopping centre.
The beach is open 24 hours a day, so it's pretty accessible to everyone.
This is a well-liked location for local events in the summer as well. We advise you to mark your calendar in advance, so you won't miss the fun.
Explore The Academy of Taxidermy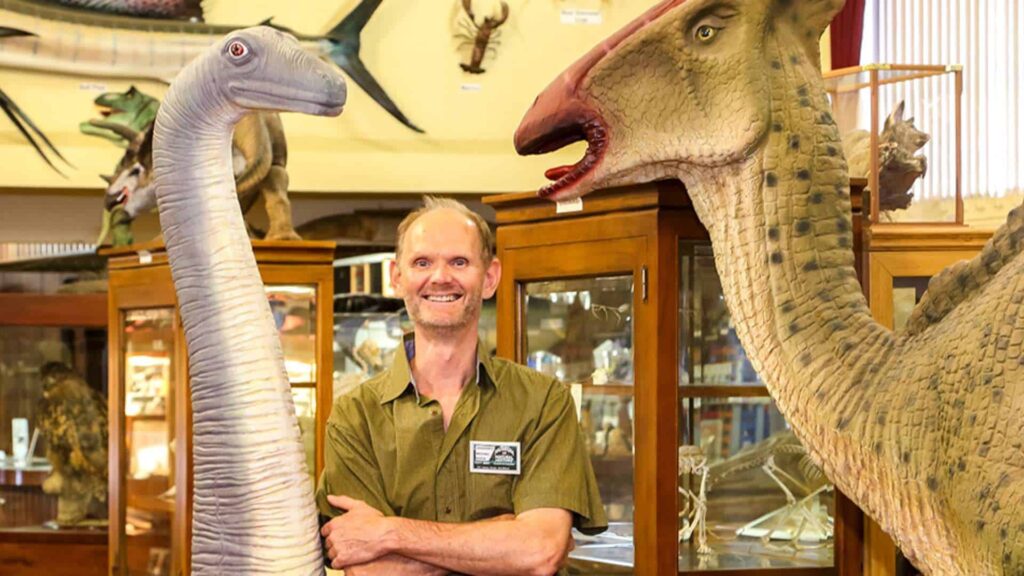 Website: http://www.academyoftaxidermy.com/
Address: 131 James St, Guildford WA 6055, Australia
Contact Details: +61 8 9377 3884
Opening Hours: Tuesday – Sunday: 10:00 AM – 5:00 PM
Fees: $6 (Entry), $3 (Children under 12), $75 (Guided Tours)
Have you been to The Academy of Taxidermy? Their exhibit in a historic theatre is one of Australia's greatest collections of preserved animals.
We believe you won't forget your trip to this top-notch exhibit with hundreds of native animals from Australia. Master taxidermist Michael Buzza makes birds, fish, kangaroos, emus, sharks, and snakes look like they still belong in the Australian bush.
Thousands of specimens fill the exhibits' densely packed rows, so there's something for everyone. These are also continuously added to or rotated out as the animals are lent for movie shoots and other educational displays.
The Museum of Natural History is only a 5-minute walk from the Guildford train station. Here, you can join the many moms, dads, kids of all ages, and foreigners who enjoy this great collection.
At this location, which is in the historic old Regent Theatre, kids will also enjoy looking at life-size models of dinosaurs and learning about Australian wildlife.
They offer a virtual tour, which we recommend you check beforehand. This way, you'll know more or less of what to expect.
Their street parking is convenient for many. Still, it's best to be among the earliest people to use it on the day of your visit.
In addition to serving as Guildford's natural history museum, the location provides taxidermy services. This is especially for anyone wishing to have their own decorative animal.
Shop at The Tasty Pear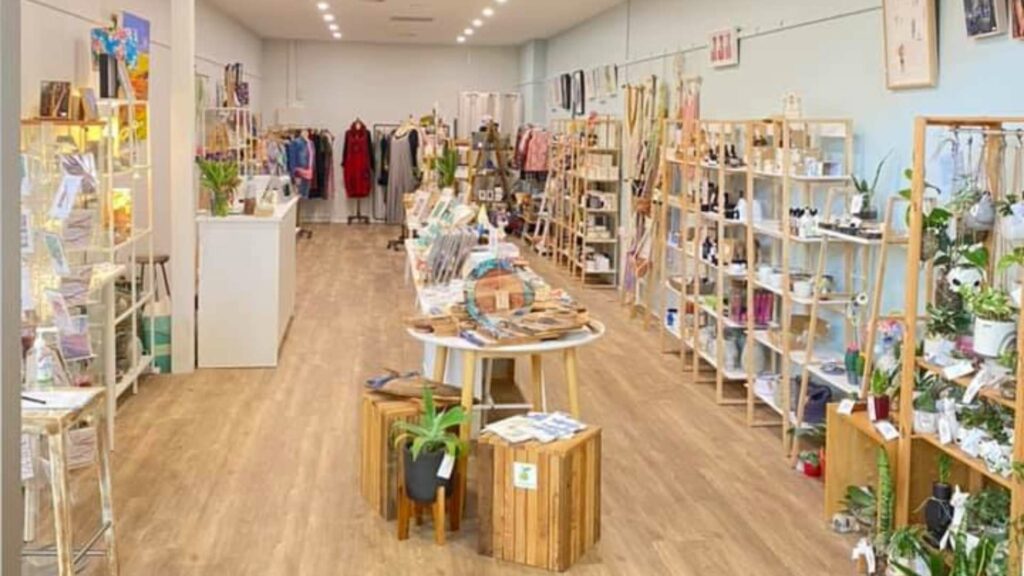 Website: https://the-tasty-pear.square.site/
Address: Shop 14A Bassendean Shopping Centre, West Rd, Bassendean WA 6054, Australia
Contact Details: tastypearshop@gmail.com
Opening Hours: Monday – Sunday: 9:30 AM – 5:00 PM
When seeking something special for your house, a loved one, or just for yourself, The Tasty Pear is a one-of-a-kind shopping experience that will keep you coming back time and time again.
The shop showcases all sorts of Australian designers, manufacturers, and artisans producing handcrafted goods.
In the same way, there's a wide range of prices and items good for both kids and adults. There are some unique handmade toys and souvenirs for travellers worth checking out.
Going here would also be a great way to support local artists. Plus, there's always something new to see every time, so we think you won't easily get bored.
Our suggested duration for shopping is a little less than an hour. We think this is just enough to go through most of the items and purchase some local treasures and lovely finds.
Should you be in a hurry, it's handy that they have packaged gifts with combined goodies ready for purchase. This is the best option since, unlike other shops with gift delivery services, they currently only provide a pick-up option.
The Tasty Pear is also located next to the Dome Coffee Shop, in case you crave a little treat from a nice Perth cafe afterwards.
Watch Sports at the Bassendean Oval (Steel Blue Oval)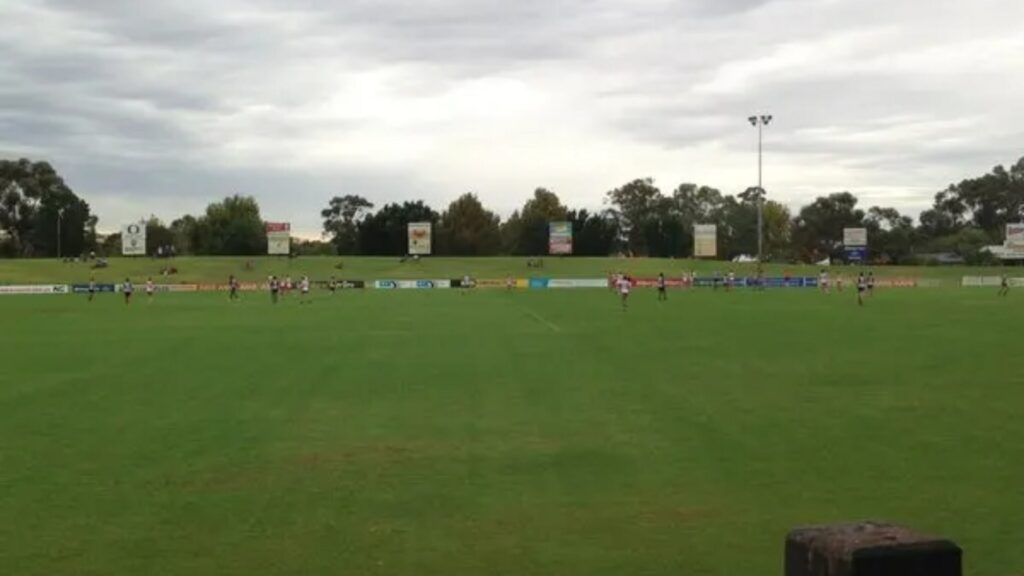 Website: http://www.bassendean.wa.gov.au/
Address: 740 Old Perth Rd, Bassendean WA 6054, Australia
Contact Details: +61 8 9377 8000
Opening Hours: Monday – Sunday: 9:30 AM – 5:00 PM
Steel Blue Oval, formerly known as Bassendean Oval, is one of Perth's well-liked stadiums. It's an Australian Rules football ground situated in Perth, home of the Swan Districts Football Club.
It's adjacent to the train station and can hold more than 20,000 spectators. It's located in the Bassendean area.
We believe modern facilities like these make sports viewing an unforgettable experience. Regular baseball and football games are played here.
Like most stadiums, it has a canteen, club office, and members-only lounge. Bands like Muse have performed there as well, so it's a well-rounded location for all kinds of entertainment.
For those starving after the game, there are a couple of restaurants to consider.
Here are some of the dining options near Bassendean Oval:
Chomp 68
Xpresso Lane Cafe
Red Rooster
Pizza Hut
Old Lira
In case you don't feel like going home yet, there are a couple of convenient bed and breakfast places and hotels nearby, too.
Get a Painting Framed at the Framing on Jubilee Shop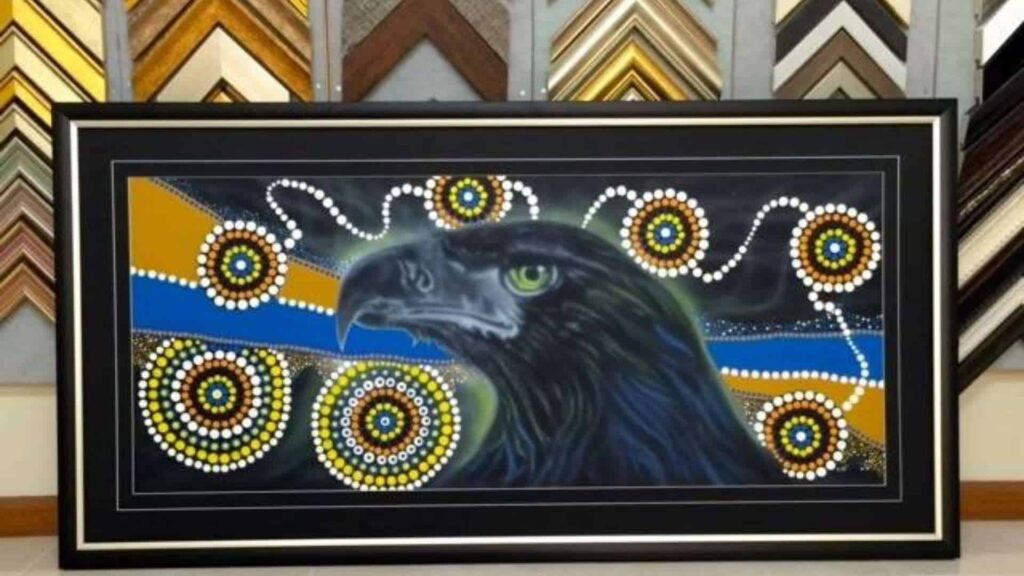 Website: http://www.pictureframingperth.net.au/
Address: 20 Jubilee Ave, Eden Hill WA 6054, Australia
Contact Details: +61 8 6244 8436
Opening Hours: Monday – Sunday: 9:30 AM – 5:00 PM
Have you found any interesting paintings or any artwork after scouring through the Bassendean thrift shops? Custom framing is made enjoyable with Framing on Jubilee.
You name it, and they can frame it: oil paintings, watercolours, photographs, limited edition prints, fabrics, sports memorabilia, 3-D treasures, needlepoint, newspaper articles, certificates, and awards.
They'll lead you through the rest of the process after you provide your prized possession. They can provide you with a lovely frame for your paintings, prints, photos, posters, or auctioned artworks.
We believe the decor of your home or business can be improved with these unique picture frames and mat designs.
You can start by browsing their extensive collection of modern moulding designs for ideas on how to make your item stand out.
---
And there you go! We hope you find the best things to do in Bassendean, Perth for a fun, active day ahead.