Categories >
Guides and Tips
Why Many People Are Moving to Perth
It might be puzzling for you to read this, but Perth is one of the hottest destinations for most immigrants nowadays!
In fact, a report published by the Australian Bureau of Statistics for their 2021–2022 census places Perth as the second fastest-growing city by population.
That comes as a total surprise to me, as my city is oftentimes considered the most isolated major city in Australia.
Curious to know why that's the case? Let's discuss in detail why The City of Lights is a favourite city for many people looking for a fresh start in a new place!
Why is everyone moving to Perth?
Perth's economy is growing and provides plenty of job opportunities
A key reason for Perth's popularity among immigrants is Western Australia's amazing economic growth, even while we're in the midst of a worldwide recession.
According to ABC News, the state's economy is on track to grow by 3.5% by the end of 2023.
The industry that serves as the main driver of Western Australia's continued prosperity is mining. Mining accounts for 1/4th of the state's GDP and is closely followed by the manufacturing and agricultural sectors (Britannica).
These industries provide Perthites with plenty of job opportunities and potential for career advancement. According to Informed Decisions, Perth has an acceptable unemployment rate of 3.6% as of November 2023.
And what's really exciting about Perth's economy, in my opinion, is that there are more and more industries that are beginning to experience a huge surge in their growth over the past few years.
As of November 2023, Perth's nighttime leisure and entertainment businesses have surpassed their counterparts in every other major city in Australia (Mirage News).
We can definitely conclude that Perth is a place filled with wonderful opportunities where you can grow both professionally and financially. For most immigrants, the future looks bright in The City of Lights.
Real estate prices in Perth are cheaper than other major cities
Another amazing thing about Perth is how its residents enjoy some of the lowest real estate prices you'll find among major cities in Australia. Perth's median property prices are the second lowest, just after Darwin (Michael Yardney).
As of November 2023, the median house price in Perth is only $660,069, while for apartment units it's $450,905. For comparison, Sydney's median prices are $1,396,888 for houses and $832,222 for apartment units.
The amazingly low real estate prices in Perth have made it a no-brainer for most immigrants to choose to settle in The City of Lights rather than go for Australia's more popular cities like Melbourne or Sydney.
However, Perth's cheap real estate market may not last long. According to The Guardian, the increasing immigration rate Perth has enjoyed during the past few years has also led to the city slowly experiencing a rise in its real estate prices.
The cost of living in Perth is more affordable compared to most other major cities in Australia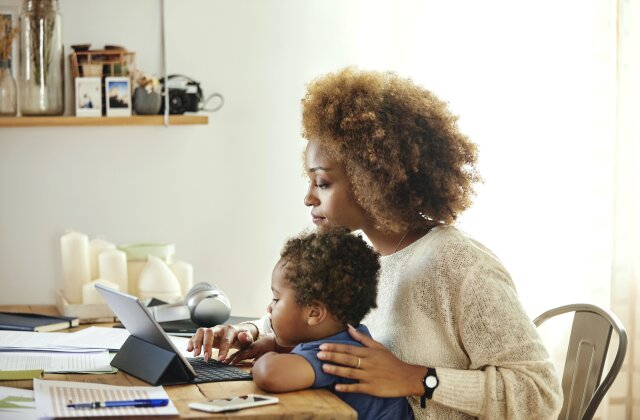 Aside from having a strong economy and an affordable real estate market, Perth also enjoys a cheaper cost of living compared to most other major cities in Australia.
According to Budget Direct, Perth ranks 6th among Australia's 10 most expensive cities.
There are many reasons why The City of Lights has cheaper prices for most of its goods and services than other major cities.
One is that price increases in Perth tend to be implemented slower than in other Australian capital cities, especially when it comes to essentials like food, transportation, and communication (ABC News).
Furthermore, Perth enjoys the lowest inflation rate among its peers (Financial Review). The City of Lights only has an annual inflation rate of 5.8%, while Sydney has 7.3% and Melbourne has 6.8%.
All these factors work together to make Perth one of the more affordable cities in which an immigrant can live in Australia.
In addition, the local purchasing power in Perth is 8.70% higher than the national average (Budget Direct). This means that Perth's residents can afford more goods and services with their salary than the average resident in Australia!
Western Australia has made it easier for immigrants to apply for permanent residency
Of course, a city's attractiveness towards immigrants will only remain high if there's active support coming from its government.
Thankfully, the state government of Western Australia has introduced new programs after the lifting of the COVID lockdowns to make it easy for immigrants to apply for a permanent residency status within the state.
One of the landmark programs launched by Western Australia is the State Nominated Migration Program which aims to streamline and expedite the process of accepting a skilled migrant's PR status application (SBS).
Under this program, many of the former stringent requirements to become a permanent resident in Western Australia are relaxed, like the applicant's required work experience and fluency with the English language.
Furthermore, more occupations were added to Western Australia's Skilled Migration Occupation List to meet the state's rising demand for skilled workers within the industries of mining, healthcare, agriculture, and more.
Aside from the State Nomination Migration Program, Western Australia has also launched the Construction Visa Subsidy program which aims to attract skilled builders around the world to come and support the state's construction industry.
Lastly, there's also the Skilled Migration Job Connect program which offers training programs and financial assistance to newly arrived migrants to ensure they can easily find a job within Perth and Western Australia.
Perth has amazing weather all year round
Of course, if there's one thing I really like about my city, it's the amazing weather all year-round! Thanks to the city's Mediterranean climate, we mostly encounter warm, sunny days most of the time, except during the winter season.
The annual maximum average temperature of Perth is 24.8°C (76.6°F), and its average annual rainfall is 731.1 mm. Combined with the city's mean daily sunshine of 8.8 hours, it's no wonder why Perth is known as the "sunniest city in Australia! "
Thanks to Perth's lack of heavy rainfall outside of the winter season, we have plenty of chances to enjoy exploring the natural wonders around Perth and enjoy a plethora of outdoor activities like swimming, hiking, and biking.
The city has many natural and man-made attractions
Aside from the amazing weather, Perth also has plenty of natural and man-made attractions that make the city a beautiful and exciting place to explore for both its visitors and residents!
To give you an example, just north of the Perth Metropolitan Area is the Yanchep National Park, which is a nature reserve filled with impressive cave formations, stunning lakes, and vibrant woodlands.
There's also the nearby Rottnest Island, which is filled with coral reefs and underwater shipwrecks that you can explore. It also has many quokkas who are friendly towards humans and are more than happy to join your selfies.
When it comes to man-made attractions, The City of Lights has plenty that showcase its rich history and vibrant community.
The perfect example of this is Elizabeth Quay, which is a waterfront precinct located in the centre of Perth. Not only does it provide you with spectacular views of the Swan River, it's also filled with restaurants and activities you can enjoy with friends!
Also, there's the Fremantle Prison, which is famous for being the only UNESCO World Heritage-listed building in Western Australia. It's a place full of history, and it's worth visiting, especially for those who want to learn more about their new home.
These examples are just some of the many cool places newcomers in Perth will definitely love and appreciate!
Perth has an active and exciting beach scene
Thanks to Perth's long coastline, the city has plenty of beaches where many Perthites gather and celebrate the fun times! A couple of famous beaches you'll find in Perth are Cottesloe Beach, Scarborough Beach, and City Beach.
These beaches are famous for their white sands and clear, blue waters. Here, you can enjoy a wide range of activities like swimming, snorkelling, and sunbathing.
Perth also has many surfing enthusiasts who love to show off their skills during the summer season. The waves near Perth tend to be shallow, which is great for beginner and intermediate surfers.
Thanks to Perth's amazing weather, we can enjoy our city's beautiful beaches almost any day of the year!
Perth is a culturally diverse city and is very welcoming of immigrants
Another very important reason why Perth is a preferred destination is its high degree of cultural diversity. The city's rich mix of cultures has made its people more open-minded towards new ideas and more welcoming towards outsiders.
In fact, 36% of the entire Perth Metropolitan Area's population was born overseas (Informed Decisions). Most of them came from the United Kingdom, but there are also many that came from countries like South Africa, India, and the Philippines.
While most of the countries I've mentioned above have populations that are extremely fluent in the English language, Perth has also started to receive an influx of immigrants from non-English-speaking countries.
As of November 2023, non-English languages like Mandarin, Vietnamese, and Arabic are becoming more frequently in use among many households in the city (McCrindle).
Furthermore, Perth also actively promotes its diversity and inclusivity by launching several festivals and programs like the Asian Street Food Walking Tour and the yearly Diwali Mela celebrations.
To conclude, I can definitely say that my city is a place that's ready to welcome you, no matter where you come from.
Perth is one of the most liveable cities in the world
Lastly, Perth's status as one of the most liveable cities in the world is a huge factor in why many people move here. As per the Global Liveability Index published in June 2023, Perth ranks as the 12th best city to live (Committee for Perth).
If you're unaware of what the Global Liveability Index is, it's a yearly assessment released by the Economic Intelligence Unit that ranks 172 global cities based on factors like stability, healthcare, education, infrastructure, and culture.
Perth has managed to pass most of these factors with flying colours, which is quite impressive, especially when you consider the city's massive growth during the past few years.
Aside from Perth, there are also a couple of Australian cities that have made it to the top, like Melbourne and Sydney.
---