Categories >
Guides and Tips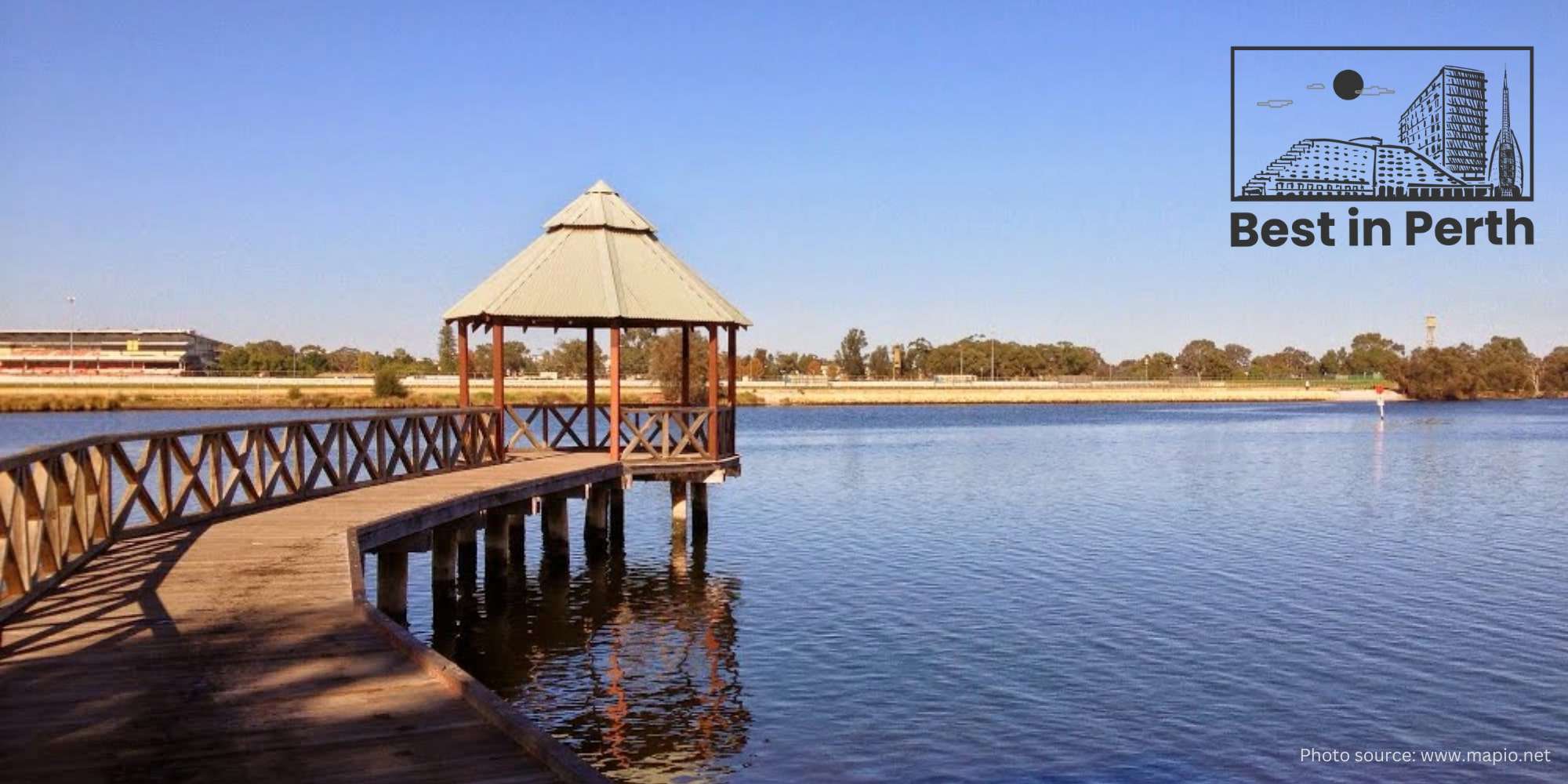 Best Things to Do in Bayswater, Perth
Not sure what to do in Bayswater, Perth? We just have the list for you! Pick from some of our recommendations here and enjoy!
What Activities to Explore in Bayswater
These are our favourite things to do in Bayswater, Perth:
Picnic at the Riverside Gardens
Tour the Peninsula Farm
Swim at Bayswater Waves
Let kids play at Bardon Park
Explore the Eric Singleton Bird Sanctuary
Buy fresh goods at Galleria Shopping Centre
Shop multicultural flavours at Coventry Village
Before embarking on a fun trip, feel free to get ideas for the best things to do in Bayswater from our list below.
Take Your Dogs to the Riverside Gardens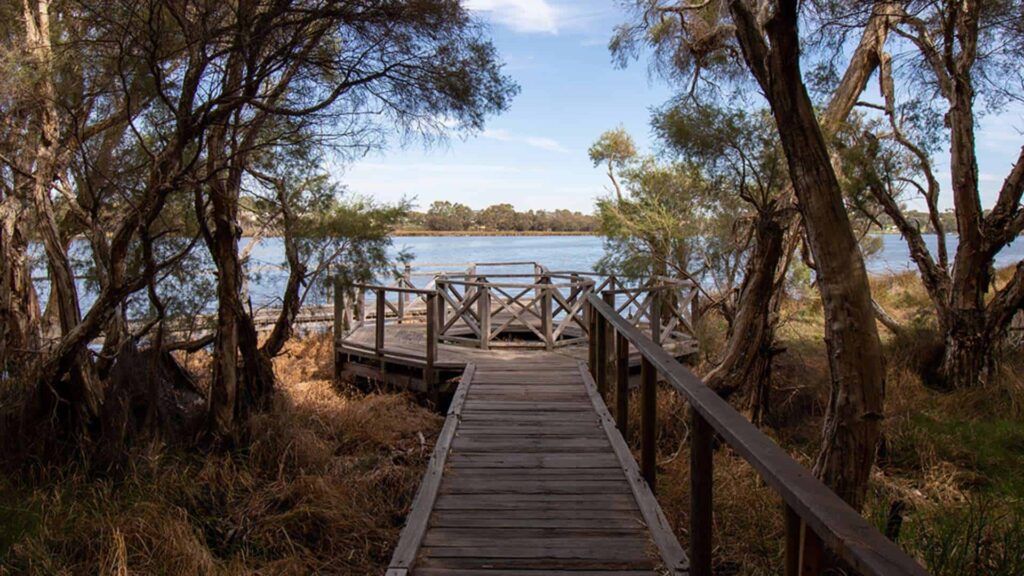 Website: http://www.bayswater.wa.gov.au/about-bayswater/parks-and-reserves/playgrounds
Address: King William St, Bayswater WA 6053, Australia
Contact Details: +61 8 9272 0622
Opening Hours: Open 24 hours
If you want a nice park for families, friends, and pet dogs, we believe Riverside Gardens is worth considering. It has a dog beach and a place to grill BBQs with covered tables – there's something for everyone!
For us, it's also good to know that our furry friends are allowed to be off-leash here. They can run around and enjoy themselves freely.
Plus, there's a drinking fountain for the dogs, so there's no need to worry when they get exhausted and need to rehydrate.
Not only that, but you may also delight in the beautiful Swan River views. We think the chattering of local birds from this reserve may be refreshing to hear instead of the typical hustle and bustle of the city.
In the summer, there's shade over the playground, which includes fireman's poles, slides, ramps, and double toddler swings. For toddlers and preschoolers, there's a lot of low-level play available, too.
For the peace of mind of the parents, the playground is fenced as well. We like that people who want to work out may use some of the fitness equipment at the reserve, too.
We think you should try out the mobile cafe here in the summer or other warm months. You can park nearby while you relax here for a bit.
Tour the Peninsula Farm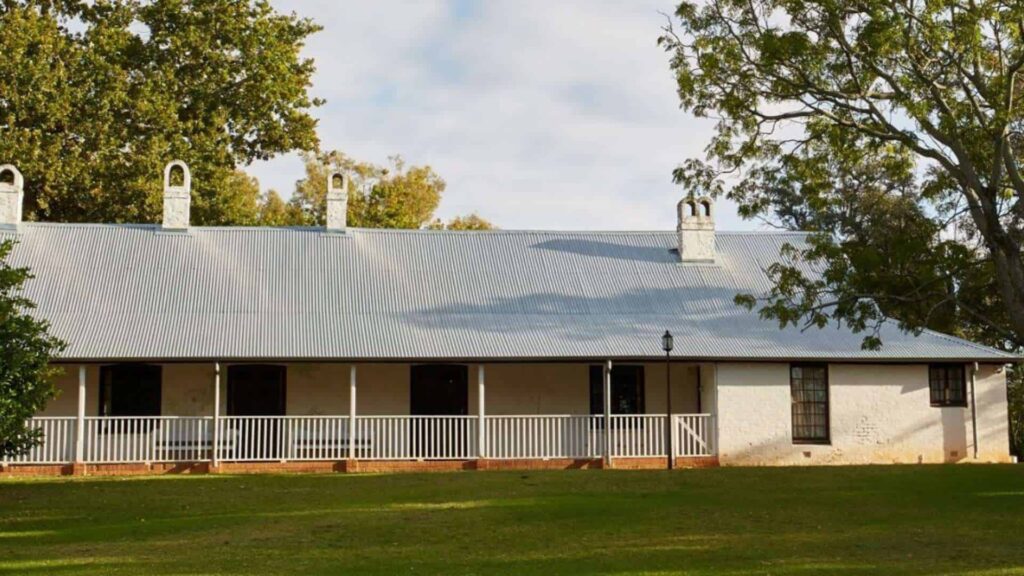 Website: https://www.nationaltrust.org.au/places/peninsula-farm/
Address: 2C Johnson Rd, Maylands WA 6051, Australia
Contact Details: +61 8 9321 6088
Opening Hours: Friday – Saturday: 11:30 AM – 3:00 PM
For those looking for something unique, the Peninsula Farm is a colonial farmhouse on ancient land that you may visit. It may interest you to know that there are many stories about the land and how it changed over time.
We advise making travel arrangements early on so that you can tour the house and gardens. Take in the lovely riverside vistas and try to picture life during and before the Swan River colony's era.
Additionally, the farm hosts well-known Christmas carols each December. For us, this makes the site a wonderful holiday location, too.
Overall, this is one of the best places in Perth to find more natural and cultural heritage sites and learn more about the history of the area.
There's also a new cafe we recommend for you to try because of their popular meat sandwiches, salmon, and quiche. Their scones are also considered a crowd-favourite treat, along with their lovely high tea.
Because it's possible to order food for takeout, we think this cafe is a fantastic choice for those who need a quick lunch.
Swim at Bayswater Waves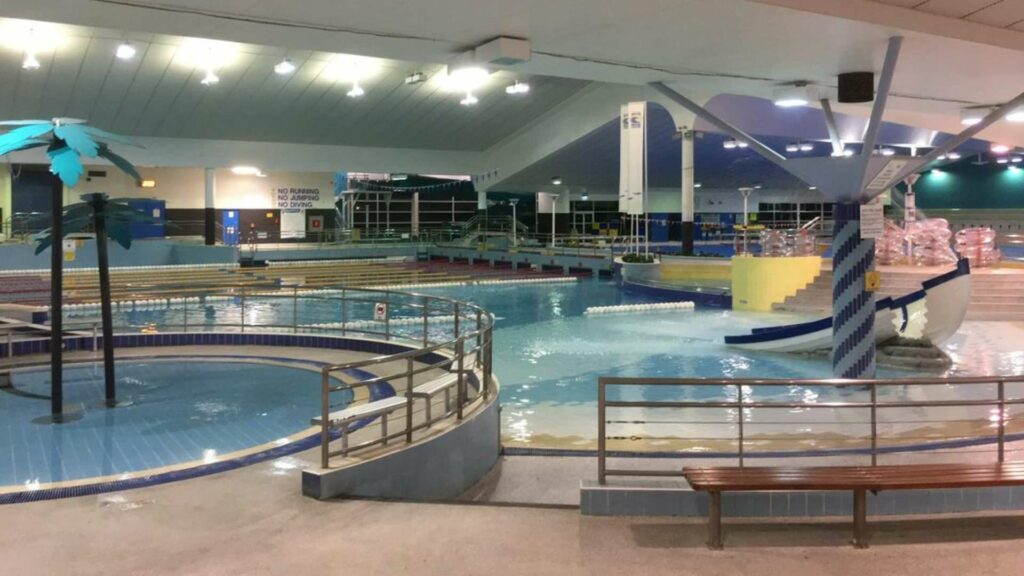 Website: https://bayswaterrecreation.com.au/waves/
Address: Cnr Broun Avenue and, Priestley St, Embleton WA 6062, Australia
Contact Details: +61 8 9276 6538, waves@bayswater.wa.gov.au
Opening Hours: Monday – Friday: 5:30 AM – 8:30 PM
Bayswater Waves is another spot that can appeal to all ages. For us, this is an excellent indoor water park with great places to play, exercise, and chill out.
Many wet and wild attractions can be found here. This includes the only wave pool in Western Australia, a twisting water slide, enormous inflatables, swim-in movie nights, and a whirlpool.
As one of the largest aquatic centres in the metro area, they have heated indoor and outdoor pools as well – you don't have to worry about getting cold!
For this reason, you can easily take part in an aquatic exercise class, swim laps, rest your muscles, or splash around with the youngsters.
The spa, steam room, and sauna are also popular, though we advise bringing extra money since they cost more. There's also a cafe, but it closes earlier than the others.
We appreciate the fact that guests can also use their facilities all year. You'll have plenty of time to plan your trip with them beforehand.
What's more, they have aquatic wheelchairs and ramp access throughout the building. For us, it's great that they ensure accessibility for everyone.
Let Your Kids Play At Bardon Park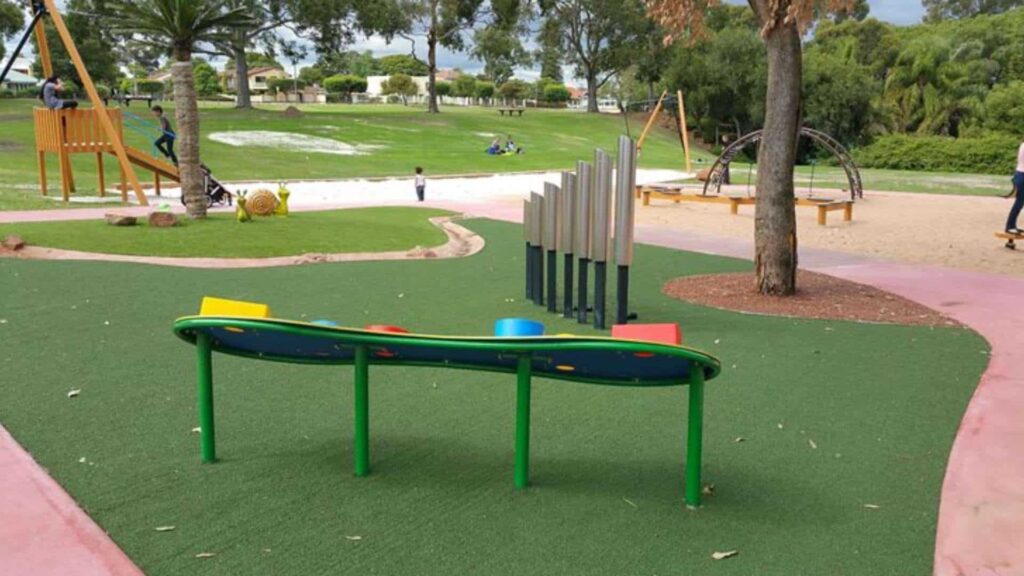 Website: https://www.bayswater.wa.gov.au/online-services/halls-and-venues-for-hire/bardon-park
Address: 18 Fourth Ave E, Maylands WA 6051, Australia
Contact Details: +61 8 9208 2400
Opening Hours: Open 24 hours
We believe kids might love Bardon Park, as it's a great family location with a playground surrounding nature. This park is a popular venue for Australia Day events and, in our opinion, a wonderful spot to watch some fireworks.
Two playgrounds are also present in the park. There's a classic playground as well as a more modern one with a flying fox and outdoor elements up on the hill.
For us, both playgrounds are better suited for older kids who can play independently. Take note that there aren't many play features that may be the safest for much younger children.
As an alternative, this area has a water play feature, too. Nevertheless, it's possible that this won't always work.
But if it does, we suggest carrying an extra set of clothes just in case the youngsters get wet. Keep an eye on your kids to prevent injuries for emergency health workers or pain specialists to take care of later.
If you prefer more options, there's a grassy space above this playground where you can play with a ball or fly a kite far from the trees and water.
Of course, the adults have their own share of activities, too. The wide walkways in Bardon Park seem ideal for strolls and bike excursions.
Explore the Eric Singleton Bird Sanctuary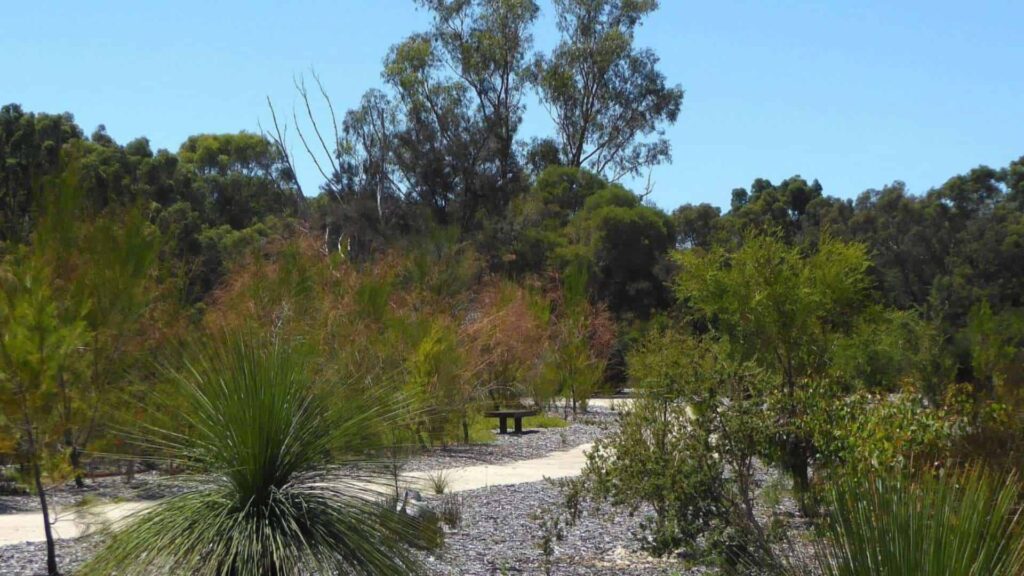 Website: http://www.bayswater.wa.gov.au/environment/eric-singleton-bird-sanctuary
Address: Bayswater, WA 6053, Australia
Contact Details: +61 8 9272 0622
Opening Hours: Open 24 hours
Another accessible wonderland is the Eric Singleton Bird Sanctuary, an artificial urban wetland in Bayswater. It's located about 8 kilometres from the city, where Bayswater Brook empties into the Swan River.
For us, the sanctuary is a great place to start if you want to explore a spacious, natural area. We recommend visiting the lake and wandering leisurely around it for a serene experience.
If you've never tried birdwatching before, we suggest giving it a try here, too. Hawks, swallows, honeyeaters, reed dwellers, pelicans, and white-faced herons live in the sanctuary.
Don't fret because kookaburras' boisterous laughter and frogs' croaking can also be heard around dusk. Ducklings are also a treat to witness when you visit in the spring.
Cycling to Guildford is a fantastic day trip from Perth as well! Just take Strand Street through Riverside Gardens and descend to the Swan River's banks.
This sanctuary is a family-friendly location, too. Riverside Gardens has great picnic amenities, including lots of picnic tables, BBQs, and shady gazebos along the grassy areas.
If you're taking public transportation to get to the reserve, take the train from Perth's Central Business District to the Bayswater railway station. Afterwards, head toward the Whatley Crescent parking area.
Then, continue walking for about a kilometre down King William Street to get to Guildford Road. Lastly, walk for another 0.5 km or more until you arrive at the reserve's parking lot.
This may be a tiresome walk for some, so we advise you to wear comfortable shoes or risk needing a podiatrist for your foot pain later.
Buy Fresh Goods at Galleria Shopping Centre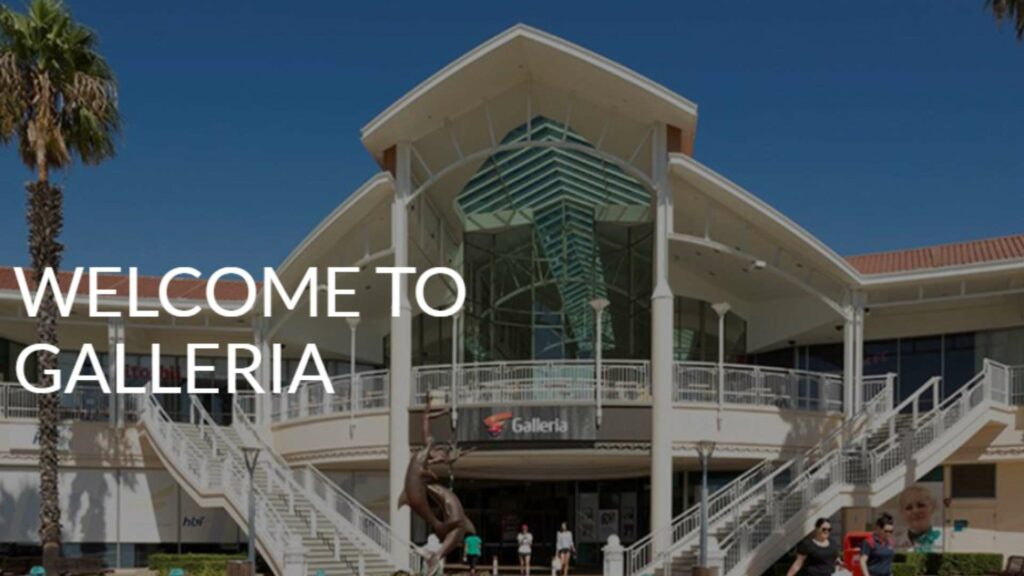 Website: http://www.galleriashoppingcentre.com.au/
Address: Walter Rd W, Morley WA 6062, Australia
Contact Details: +61 8 9375 3228
Opening Hours: Monday – Wednesday, Friday: 9:00 AM – 5:30 PM, Thursday: 9:00 AM – 9:00 PM, Saturday: 9:00 AM – 5:00 PM, Sunday: 11:00 AM – 5:00 PM
Do you love to shop? If you have the time, drive to the Galleria Shopping Centre in Morley, which is about 8 kilometres northeast of Perth's Central Business District.
We believe anyone in your family or friend group can find something they like here. With about 300 speciality businesses and several major merchants, this site is Western Australia's 5th largest shopping centre!
Major businesses like Woolworths, Coles, Kmart, Aldi, Target, Rebel Sports, Myer, and Event Cinemas are available. There are also many choices for food with their nice fruit and vegetable shops.
For us, this shopping place is well-rounded and highly convenient. It has amenities like toilets, restrooms, an information desk, a lost-and-found box, wheelchair rentals, payphones, recycling bins, and Uber and taxi bays.
You may also find some use for the free Wi-Fi! Take advantage of the fact that you can use the internet in a comfortable place while you shop or just walk around the stores.
Just note that this location can be a bit busy, so it can be challenging to find seats in the food hall. We advise coming earlier to have lunch an hour before noon to get a good spot.
Drink Beers at King Somm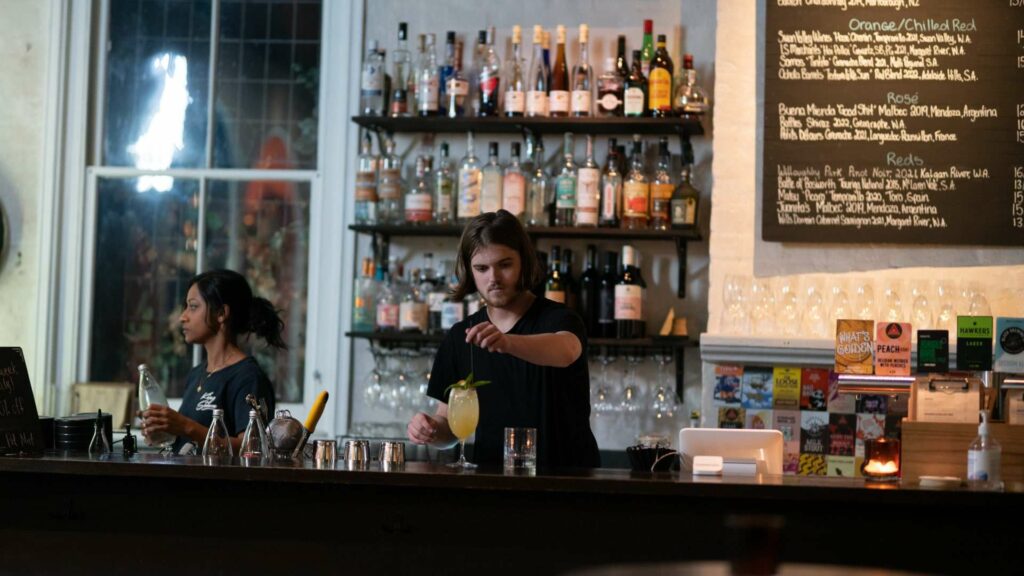 Website: https://www.kingsomm.com.au/
Address: 13 King William St, Bayswater WA 6053, Australia
Opening Hours: Wednesday – Thursday: 4:30 PM – 10:00 PM, Friday – Saturday: 2:00 PM – 12:00 AM, Sunday: 2:00 PM – 10:00 PM
Are you a beer enthusiast who enjoys bar hopping in Perth? The neighbourhood bar and bottle shop, King Somm, also serves delicious pizzas and appetisers worth a shot.
They have a wide selection of artisan beers, cocktails, and low-fi wine. Moreover, they have a spacious location where you can unwind.
Their team holds vintage drops and tastings in the bottle shop for enthusiasts, too. If you become a regular, we think this is something you can regularly anticipate from them.
The room has a capacity of 200 guests and is set against the backdrop of a century-old pool hall with a beer garden. In our opinion, this makes it ideal for large gatherings and events.
Only groups of 8 or more are able to make a reservation, though. Still, walk-ins are always welcome.
Another way for us to have a hassle-free experience is by using their online ordering system for their take-away menu.
Shop Multicultural Flavours at Coventry Village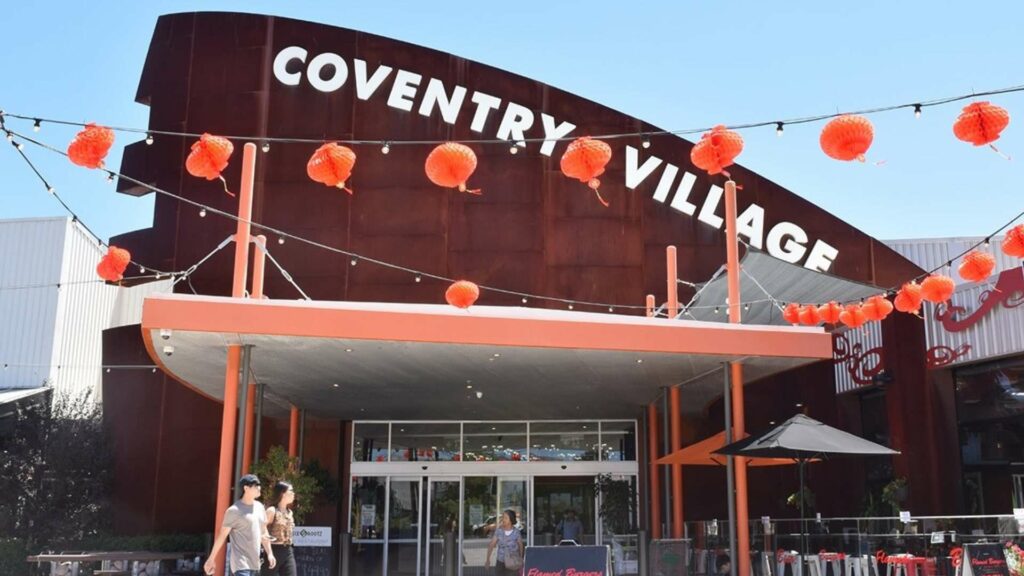 Website: http://www.coventryvillage.net.au/
Address: 243/253 Walter Rd W, Morley WA 6062, Australia
Contact Details: +61 8 9275 7711
Opening Hours: Monday – Wednesday & Friday – Sunday: 8:00 AM – 7:00 PM, Thursday: 8:00 AM – 9:00 PM
If you have a tight budget but would still like to shop for some fresh goods, we suggest giving Coventry Village a go.
The place is known for its fresh chicken, fish, and the like. Plenty of multicultural stores are also available, so shoppers can purchase more ingredients and unique flavours.
If you want, it may also save you time to bring clothes that need fixing. You can leave it in the mending shop while you buy other items in the meantime.
There's also a kids' play area, so the little ones won't easily get bored and their parents can shop more efficiently.
We know shopping can be exhausting, so we recommend checking out several nail, hair, and massage places close by as well.
Lastly, you can end the day with a tasty meal. We suggest checking out their restaurants and pubs which offer a wide variety of food – from classic pub grub to unique Asian cuisine.
---
And there you go! We hope you find the best things to do in Bayswater, Perth for an exciting experience in the area.