Categories >
Guides and Tips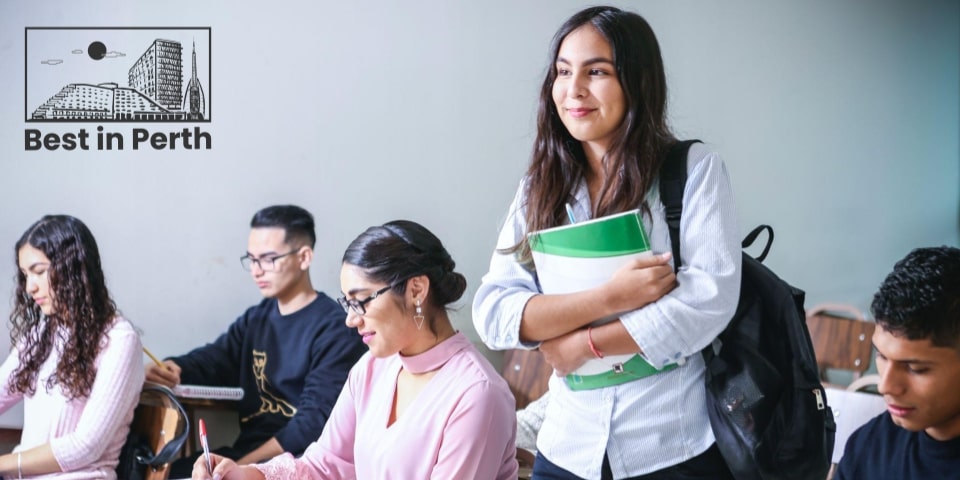 Is Perth or Adelaide Better for International Students?
For many international students, choosing to study between Perth and Adelaide isn't the easiest choice. Perth is a great study destination but may be a bit expensive, while Adelaide is a reasonably affordable place to settle in, but not without its cons.
Some of the best cities in the world for university education are in Australia. But if you're choosing just between Perth and Adelaide, we listed some advantages and disadvantages to help you make an informed decision.
Costs
After Sydney, Perth is the second-most expensive city with a relatively high cost of living.
Perth's on-campus student accommodation costs about $90 to $280 per week. Some are offered by Curtin University, Edith Cowan University, Murdoch University, The University of Notre Dame, and The University of Western Australia.
Homestays, which entail spending a portion of a student's study period with an Australian family, range in price from $235 to $325 a week. Just make sure the company you choose for your homestays complies with the Australian Government Schools International (AGSI) Homestay Standards.
Boarding schools are also expensive, costing $11,000 to $22,000 annually. Several private secondary schools offer housing, meals, and laundry services too.
Another option is living in youth hostels costing $90 to $160 per week. The Fremantle Prison YHA and the Perth City YHA provide specific twin share and single student rooms with private workstations and top-notch amenities – a swimming pool, movie theatre, community kitchen, and shared bathroom.
It's important to note that Perth's high cost of living does point to a healthy local labour market and economy.
Perth also benefits from higher average wages and employment opportunities. This is particularly true in mining positions, which offsets the expensive rent and makes living costs more reasonable.
While in Adelaide, it costs $160 to $250 per week for a shared house, $200 to $500 per week for managed student housing with the internet, or $450 to $550 per week for a residential college room close to campuses.
Students may find shared housing in Adelaide on popular websites like Flatmates and Flatmate Finders, which enables them to pay the minimum range for monthly rent.
Between $300 to $550 per week, which typically includes meals, is the average cost of living on campus at a university in Adelaide.
Though expenses may vary, one of the things that can ease the students' costs is getting health insurance. This way, trivial things like eye problems, headaches, or therapy wouldn't be that big of a problem financially.
Universities
Numerous Nobel Laureates and Rhodes Scholars, who are world leaders in their respective fields of expertise, have graduated from universities in Adelaide.
Flinders University, The University of Adelaide, and The University of South Australia are Adelaide's 3 public universities. Adelaide is also home to the prominent Carnegie Mellon University campus and the private Australian university Torrens University.
The most economical university in Adelaide for undergraduate study is Torrens University Australia. International bachelor's applicants pay as low as $25,120 for tuition.
Besides Adelaide's universities, various higher education institutions specialise in multiple fields, including business, hospitality, technology, and more.
In a wide range of areas, including business, engineering, IT, hospitality, and the like, the universities provide bachelor's degrees, master's degrees, graduate certificates, and graduate diplomas.
On the other hand, Perth, the 'Education City' of Australia, is home to five universities. Students have many options to get a quality education and first-rate student support services when they attend school there.
Perth is home to 5 universities: the Curtin University of Technology, the University of Edith Cowan, Murdoch University, Notre Dame University and the University of Western Australia.
The tuition fees for an international bachelor's start from around $27,100, while a domestic bachelor's begins from approximately $4,000. For reference, Murdoch University is Perth's most affordable university for undergraduate courses.
Perth is also among the best study destinations for overseas students interested in STEM (Science, Technology, Engineering and Mathematics). This city's universities are world-class research, particularly in science and education.
All in all, selecting the top university in either city might be challenging. It helps to compare each institution to choose which suits their short-term and long-term goals. 
Location
Perth is frequently cited as one of the world's most remote cities. Yet, Bali is closer here than Sydney and can be reached in less than four hours by plane.
On the other hand, Adelaide is in the south with a distinct regional and rural charm. It's also much easier to reach the booming eastern states in Australia from this city.
For instance, you can fly from Adelaide to Sydney in just two hours and Melbourne in less than an hour.
Beach lovers wouldn't have a problem too, as both cities present beautiful turquoise seas and soft, white sand. Whenever students want to unwind, they can easily go to their preferred laser hair removal clinic to swim confidently at the beach.
While there might be more to see in Perth, you'll have to travel much further and at a higher expense to visit anywhere on the east coast. But from Adelaide, you can get to Sydney for various events without much trouble.
Transportation
For travels on tram, train, and bus systems, international students enrolled in full-time studies in Adelaide are entitled to a concession fare. There are also single and daily tickets and the rechargeable electronic Metrocard available.
Students may get around Adelaide via car, taxi, bus, or bike as well.
Decent highways make it simple to travel around Adelaide by car, though there's occasional traffic during rush hour. Several rental car agencies can be found at the airport or shore.
Depending on the time of day, a 20-minute taxi ride from the airport taxi rank will also cost travellers around $35.
Meanwhile, Perth's public transportation system is constantly growing. From Fremantle to Joondalup and everything in between, exploring Perth has never been simpler.
Public transportation is a fantastic resource for moving around, and in some regions, students can travel for free or at a reduced cost. All Central Area Transit (CAT) buses are free for all passengers within Perth, Fremantle, and Joondalup.
Moreover, international students may get a 40% discount on public transportation. On top of that, international students won't pay more than a two-zone fare regardless of how far they travel on the entire Transperth network.
Other transportations in Perth include riding a taxi, Uber, or bicycle.
Taxi ranks are in transportation hubs, major hotels, and shopping malls. You can reserve a taxi online, through a smartphone app, or by waiting at one of these locations.
Otherwise, purchasing your car or motorcycle is also an option. You may drive in Australia if you stay less than three months and have an international driving permit.
Just remember to bring a translated version if your document is not in English.
Lifestyle 
Perth and Adelaide are almost the same in terms of lifestyle. Both cities are known for their tranquil and laid-back setting.
This is ideal for university students who want to experience a slower pace of life conducive to learning. In addition, students can enjoy less painful walks with shorter commutes.
Adelaide is easier to navigate because it's slightly smaller than Perth, though.
Nevertheless, Perth does have a small central area. But it's spread out, and the suburbs extend across the river to the shores with beaches.
You won't be able to explore much of Perth without a car, although there's more to do in its major areas than in Adelaide.
Still, if you're looking for a relaxing atmosphere without the adrenaline rush of the East Coast capitals, both cities are great options.
Safety
Adelaide's population is only 1.2 million, and it's renowned for being the safest, cleanest, and most inexpensive city.
In 2017, 20,000 of the 36,000 overseas students in South Australian institutions attended universities. In the city's core, about 4,000 international students reside.
For practical reasons, many university students in Adelaide live in the outer suburbs because of affordable housing and convenient parking.
At the same time, Perth is home to about 35,000 international students who attend 4 universities, vocational colleges and English-language schools.
Perth is also known for having a low crime rate, making it safe and secure for 2 million people to use the city's streets, public transportation, and universities.
Even though Adelaide and Perth are among the safest cities in Australia, it's still necessary to protect your safety and belongings.
You might wish to spend a few extra hours in the library or school during stressful exam periods. Every university has 24/7 security and offers escort services to all students.
Many will only find other students and workers in university facilities because libraries and big buildings have key card entrances at night. If you require assistance, most campuses include emergency phones or call boxes connecting you to security.
The police can assist international students in Adelaide or Perth. Call 131 444 for non-urgent police help or dial 000 in case of an emergency.