Categories >
Guides and Tips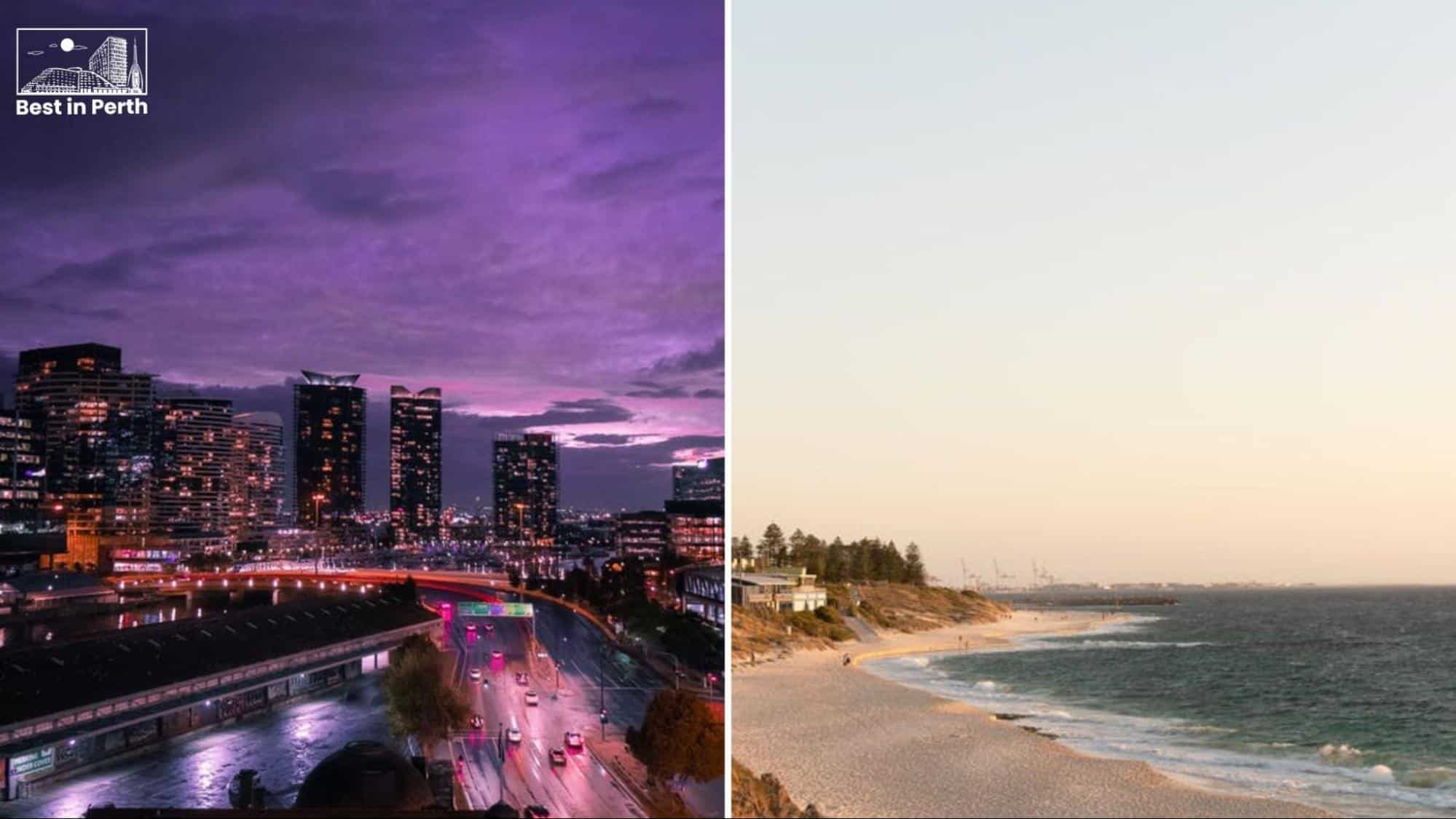 5 Reasons You Should Move to Perth Over Melbourne
When considering where to live in Australia, a lot of people tend to look at the most popular cities. Because of their sizes and reputations, the choice is usually between Perth or Melbourne.
Aside from the fact that they are on separate coasts, a few things make Perth the go-to living destination now. Here are the biggest reasons why you should move to Perth.
1. The Cost of Living is Lower in Perth
In terms of general living expenses, it's much easier to live in Perth. Purchasing power means that the cost of general goods and groceries are generally lower whether you're living alone or in a family.
Although rent in the city centre of Melbourne tends to be a little lower, Perth is more affordable in terms of food, water, electric bills, and garbage disposal fees. Public transport also has lower fees here.
Even cosmetic and leisure services are more affordable without sacrificing quality and safety. You can get professional teeth whitening in Perth or even get something more comprehensive like a tummy tuck. 
Basically, you get access to solid services in Perth without having to pay as much of a premium. Overall, it's much more manageable in this city.
| | | |
| --- | --- | --- |
| Category | Perth | Melbourne |
| Rent (Ave.) | $1,630 (1 bedroom, city centre) | $1609 (1 bedroom, city centre) |
| Food (Ave.) | $450 – $500 | $460 – $600 |
| Transportation (Ave.) | $139 for monthly pass | $156 for monthly pass |
| Utilities (Ave.) | $195 a month | $220 a month |
| Internet (Ave.) | $77 for unlimited data | $75 for unlimited data |
2. It's Not as Jam-Packed with People
It can be troublesome going through each day when there's too many people to contend with. Because Perth's population is significantly smaller despite its vast land area, you can comfortably get around without feeling claustrophobic.
So, going to city hubs, riding on public transport, and even walking around leisure areas is a comfortable experience even on busier days. You can immediately see that even the most popular areas in Perth don't feel congested.
On top of walkability, this smaller population also means traffic is a lot more manageable.
| | | |
| --- | --- | --- |
| Category | Perth | Melbourne |
| Population | 2,093,000 | 5,151,000 |
3. There's Less Pollution
Health and comfort can rely heavily on your environment. The quality of your life in Perth can be greatly elevated because of its very low pollution index.
The city government constantly makes efforts to make the city more sustainable, and it's even known for its gorgeous beaches and botanic gardens.
The weather is warmer and very comfortable for most of the year, but never gets heat waves quite as intense as Melbourne.
The air quality in Perth is also really remarkable, with very low levels of PM2.5 particles. You can literally sit back and breathe in the fresh air and smell the roses.
Water and light pollution here is also very low, which is really quite a feat for any modern city. You get the fresh natural resources you want while still having the comforts of urban areas.
| | | |
| --- | --- | --- |
| Category | Perth | Melbourne |
| Weather (Average temperature) | Warmer, less rain, higher average temperature | Cooler summers but more heat waves |
| Pollution Index (Water, Noise, Light) | 23.14 | 25.86 |
| Air Quality Index | 1 (0.3 µg/m³) | 2 (0.5 µg/m³) |
4. Perth is Safer
In terms of health, Melbourne and Perth can be quite comparable. The health industry in both cities is very expansive and can reliably deal with both general well-being and more specialised concerns.
That said, Perth is known for its very inclusive medical care industry and top-tier healthcare. So, you can get both traditional services for general and paediatric medicine or even seek out alternative solutions like hypnotherapy if that's what you seek.
There are also a lot of health services geared toward less-served communities and typically sensitive concerns. In Perth, you can comfortably get STD testing without worrying about unsafe practices or stigma.
Based on Numbeo's polls, Perth citizens also experience or worry over fewer violent crimes such as assault and armed robbery than those in Melbourne. This is because of their relatively low crime index and slower increase of incidences.
Even polled visitors have noted that walking alone during the day or at night is relatively comfortable.
| | | |
| --- | --- | --- |
| Category | Perth | Melbourne |
| Crime Index | 41.63 | 44.36 |
5. Perth Has Better Beaches and Parks
There are a lot of great attractions and entertainment hubs in Perth, but its greatest offerings are truly its beaches and parks. It's hard to compete with its natural offerings, which are some of the most well-maintained and organically beautiful in the country.
Many residents and visitors enjoy Perth's variety of beaches. You can happily stroll, surf, and relax in Cottesloe, Scarborough, and Trigg.
In terms of parks, you can have a wonderful time whether you take a tour of Kings Park and Botanic Garden or have a picnic in Hyde Park or the South Perth Foreshore.
Basically, Perth creates a great balance between nature and urban resources. You can enjoy the outdoors and have a wonderful change of atmosphere whenever you want.
| | | |
| --- | --- | --- |
| Category | Perth | Melbourne |
| Most popular beach and Google reviews score | Cottesloe Beach (4.6) | St. Kilda Beach (4.5) |
| Most popular park and Google reviews score | Kings Park and Botanic Garden (4.8) | Fitzroy Gardens (4.7) |