Categories >
Guides and Tips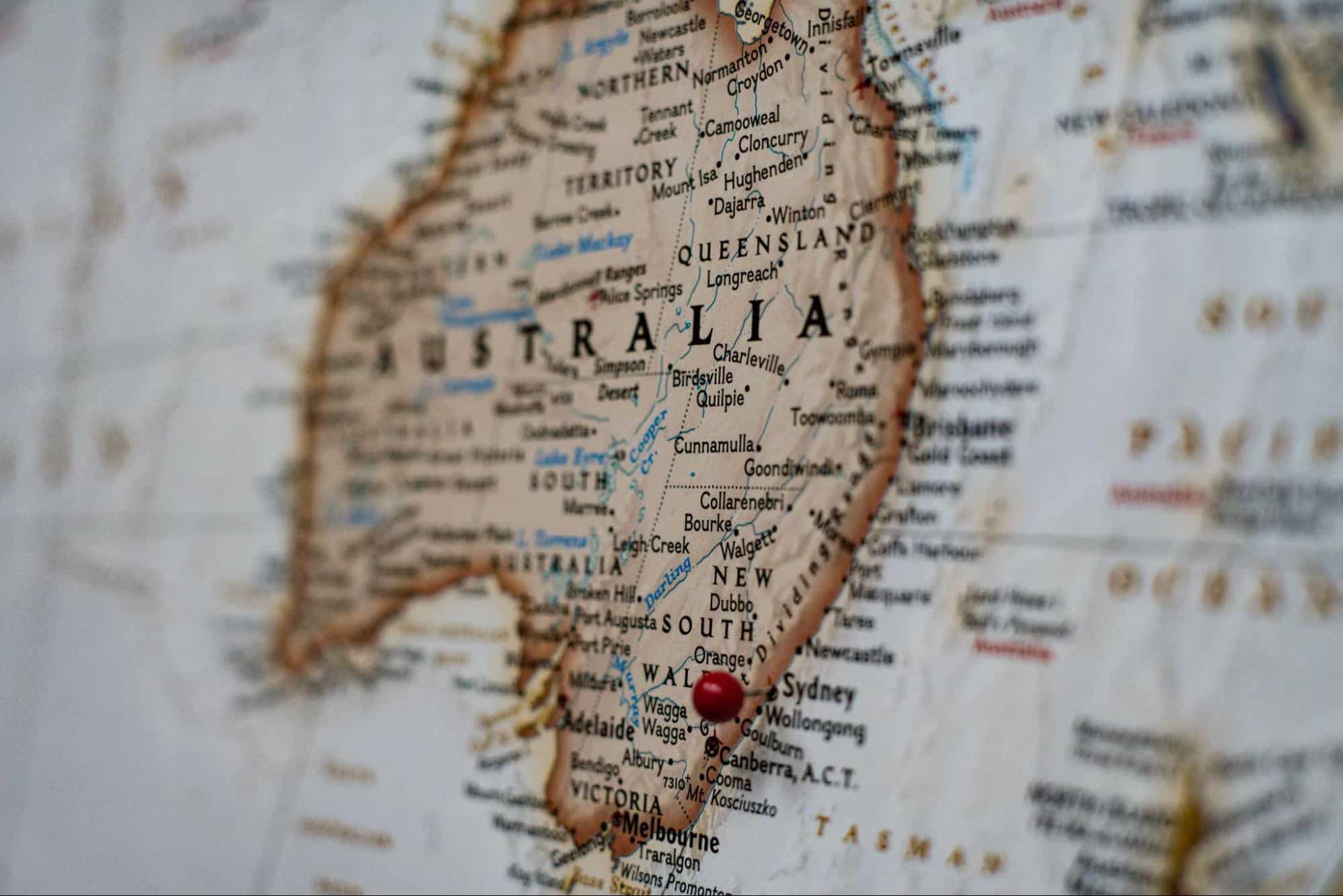 Best 30 Cities in Australia to Live In
If you're considering moving to Australia but want to know which cities are the most livable, then you've come to the right place. In this article, we ranked the top cities in Australia to live in based on the following factors:
Population
Diversity
Median Monthly Income
Median Monthly Mortgage
Median Monthly Rent
Safety Index
Average Cost of Living
Average Internet Speed
Average Monthly Fuel
Number of Banks
Number of Groceries
Number of Restaurants
Number of Healthcare Facilities
Number of Schools
Note that some of these indicators such as average cost of living and the average cost for fuel monthly might vary depending on the date the data was obtained due to market volatility among other factors.
How did we rank these cities?
We ranked each indicator above, setting a value of 1 for the highest-ranking city and 30 for the lowest. We then got the value for all indicators per city and added them up.
The cities with the lowest summation top our list, while the highest is the least. You can see the graph on aggregated scores for the cities at the bottom of the article.
That being said, let's get right to it.
1. Perth
Topping our list is Perth. With great education facilities, low crime rates, reliable public transport, cheap fuel, and lots of green spaces for leisure – it's no wonder it's one of the best cities to live in.
The city has a steadily growing job market with a good median monthly income. This makes up for the fact that mortgage and rent here can get pretty expensive.
2. Sydney
Sydney is the most culturally-diverse among the cities in this list – making it a hub for exciting food, entertainment, events, and the arts. It also has the most number of schools, restaurants, and healthcare facilities so it's very convenient for its residents.
They also enjoy a high median income. That being said, expenses here like mortgage, rent, and fuel are among the most expensive overall, so that's something to consider.
3. Brisbane
Brisbane has more affordable rent and mortgage compared to most major cities but still has a high cost of living in general. Still, we love that the job market here is great and continues to grow.
It's also culturally-diverse and has one of the highest safety indexes. Plus, if you love being in close proximity to the best beaches in the country, then this might be the city for you.
4. Adelaide
If you're looking for a better deal on mortgage and rent, then Adelaide can be a good option for you. We love that it's very safe, culturally diverse, and has a good transportation system.
We think this city is ideal for students because it's the home of a lot of great institutions, has the highest average internet speed on this list, and has lots of good restaurants and healthcare facilities.
5. Melbourne
Melbourne is known for being packed with arts and culture. Aside from that, it's also very livable – with a high median monthly income, a good job market, and slightly more affordable cost of living, rent, and mortgage than other major cities.
Fuel costs here tend to be on the higher end but it also has a wide range of public transport options.
6. Geelong
Geelong is known to be very livable and is an ideal place if you like a relaxed lifestyle. It's close to the countryside and the beaches while still being close to other major cities.
Although it doesn't have a high median monthly income, it's among the most affordable cities with generally lower rent, mortgage, fuel, and cost of living. It also has a lot of groceries, schools, and healthcare facilities, making it a convenient place to live.
7. Gold Coast
Gold Coast is known to be a holiday capital, but it's also a great place to live. They have temperate weather, a lot of good schools and hospitals, and high diversity percentage and safety index.
They may not have the highest median monthly income with rent and mortgage on the higher end of the spectrum, but it has a reasonable cost of living.
8. Canberra
Canberra is known for its top cultural attractions and a thriving local arts scene. It's also one of the most highly-paid cities and has the lowest unemployment rate.
Along with the high income, however, is a more expensive cost of living, rent, and other expenses. Fuel here is surprisingly generally affordable, though.
9. Hobart
Hobart is a great middle ground if you enjoy a small city feel with warm and welcoming people but also like an active arts and culture scene. The scenery here is also wonderful as you're surrounded by the wilderness and are near both mountains and beaches.
They also have one of the most affordable rent and mortgage on this list and a reasonable average cost of living. It's also a very safe city to live in.
10. Townsville
You probably know Townsville for its beautiful beaches and close proximity to the Great Barrier Reef, but it's much more than that. It's also a very livable city with a high average monthly income and generally affordable living expenses.
You'll also have easy access to basic facilities and outdoor recreation options.
11. Toowoomba
Although Toowoomba is on the lower end in terms of average monthly income, they boast of an affordable lifestyle with reasonable rent and mortgage rates and a low average cost of living.
It's also known for its great art scene, food options, urban coffee culture, and proximity to nature.
12. Wollongong
If you're into beachside city life, then Wollongong might just be your city. It's a growing city with a lot of shops, restaurants, and cafes but is also very near nature.
It's on the lower end of the spectrum in terms of average living expenses but has expensive rent and mortgage prices.
13. Cairns
Cairns is known for a relaxed lifestyle and warm atmosphere. It's pretty popular among foreigners for vacations, but it's also a very livable city with a lovable community.
It has a high average monthly income and is a great middle-ground in terms of how affordable rent and mortgage are.
14. Newcastle
Known as Australia's second oldest city, Newcastle boasts of a great location, good weather, fun activities, and top schools. Regarding industry, it's the largest coal-exporting harbor in the world.
Although not among the most culturally-diverse cities, it's still very livable with a relatively high monthly income and mid-range cost in terms of living expenses.
15. Ballarat
Ballarat has a lot of green spaces, parks, restaurants, amenities, and attractions. It's also home to some great schools and has a diverse job market, perfect for students and young professionals.
Despite having almost everything you can find in bigger cities, it is the third most affordable in terms of rent and mortgage and has a reasonable average cost of living expenses.
16. Bendigo
Bendigo is a fast-growing regional city worth looking into in terms of livability. Average monthly rent costs and mortgage rates are inexpensive, making it a great place in which to settle down.
17. Darwin
Darwin is the highest paid city in this list with but it's also one of the most expensive cities to live in, with the highest mortgage rates. That being said, it has a lot of employment opportunities and is home to a lot of fantastic schools with loads of scholarship opportunities.
It's also a very beautiful city where you can enjoy swimming holes and other natural attractions. The community is culturally-diverse and the people are warm.
18. Launceston
Launceston has become quite popular in the recent years because of its amazing food culture, proximity to beautiful attractions and natural beauty. It's not just a stunner, however – it's also among the most livable cities.
It has the cheapest mortgage and rent rates in this whole list and has a reasonable cost of living.
19. Bundaberg
Bundaberg, known for great weather and easy access to a lot of nice outdoor family activities, is also a great place to live in. For one, they are among the cities with the cheapest mortgage and rent and lowest cost of living on this list.
Not only is it an affordable city, but it's also among the safest. We recommend this city to new families and young professionals looking for a good place in which to settle down.
20. Rockhampton
Rockhampton is not the place to go to if you like the hustle and bustle of city life. However, it can be a good contender if you're looking for a quiet city perfect for raising a family with relatively affordable living expenses and great schools.
It has warm weather, plenty of natural attractions, and a good community.
21. Mackay
If plenty of outdoor spaces and great weather are among your top priorities, Mackay is an ideal place. It offers a stimulating lifestyle and access to diverse natural attractions including beaches, rivers, and rainforests.
The cost of living, fuel, and property costs is also very reasonable.
22. Bathurst
Popularly known for its thriving tourism and as a historic site of the first gold discovery in the country, Bathurst is actually also a very livable city.
It ranked second as the most affordable city regarding the average cost of living. Rent and mortgage rates are mid-priced.
23. Bunbury
Better known for its strong mining and mineral processing sector diverse economy, Bunbury is also among the top livable cities in the country. Its prime location and easy access to business and industry parks make it a popular choice among professionals.
It's one of the higher-paid cities, ranking 9th in terms of median monthly income in this list. Its monthly cost of living is not that high as well, but a slight drawback is that rent and mortgage are on the higher end price-wise.
24. Coffs Harbour
Coffs Harbour has up-and-coming prospects, with a strong economic and population growth in the latter years. It's considered a major regional center in the Mid-North Coast – which means a growing job market and better access to facilities.
That being said, its median monthly income is in the lower bracket – ranking 27th in this list of 30. It has a reasonable cost of living and mortgage and rent rates, however.
25. Albany
If you're looking for a quiet city best for families, Albany is one of our most recommended. It has great weather, a stunning coastline, and a lot of historical landmarks.
It is also the most affordable in terms of cost of living and has reasonable property rates, based on our analysis. So it's a great option for starting families searching for a good city with an affordable way of life.
26. Busselton
Busselton is not just a tourist destination, it's also a great place to live and work. It's a known center for agriculture and wine-growing but is also a thriving hub for creative industries.
It's among the cheapest places to live in terms of the monthly cost of living, but rent and mortgage are on the higher end.
27. Hervey Bay
Image from Jam Outdoor
Known as a modern paradise and a great tourism hotspot, Hervey Bay is perfect if you enjoy beaches, outdoor activities, and a laidback lifestyle.
Although it ranked the lowest in terms of monthly income statistics, the cost of living expenses is also relatively low, which makes up for it.
28. Wagga Wagga
We love Wagga Wagga's strong appreciation for culture and heritage and their thriving art scene. Aside from that, it's also a pleasant place to live with great weather and a friendly and welcoming community.
Wagga Wagga has affordable rent and mortgage prices, based on what we've seen. However, in terms of the average cost of living, it's among the most expensive.
29. Dubbo
Dubbo offers a lot of opportunities in the retail, health, education, construction, and tourism industries. It's a growing regional center with a high median monthly income and inexpensive property rates.
The cost of living here is on the higher end, though. So that's something to consider.
30. Geraldton
Although Geraldton ranked last on this list, it's still a great city to reside in overall. It has a lot of stunning beaches and is wonderful for people who love the outdoors.
In terms of affordability, the average living expenses here are the highest on this list. However, rent and mortgage prices are moderately-priced.
Aggregated City Scores
To give you a closer look at our ranking process, here's a table of all the cities' aggregated scores:
---
There you have it – a list of our top 30 cities in Australia to live in, ranked according to diversity, affordability, and access to basic services. We hope we were able to help you gain valuable insight about these Australian cities.
Are you currently residing in these cities? Let us know your thoughts!